U.S. Soccer Development Academy East Conference Recap: Week 22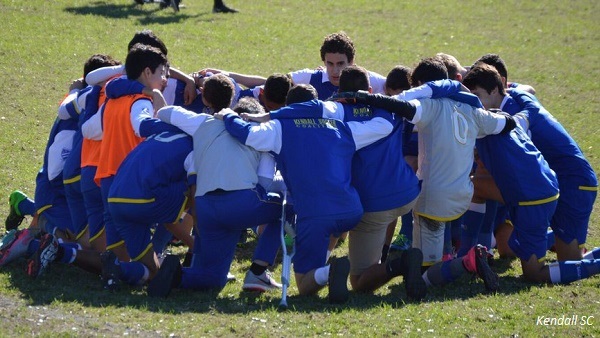 With the Development Academy season drawing to a close, playoffs contenders are looking to improve their seed while those out of the postseason picture are hoping to finish the year on a high note. These scenarios made for some intriguing play across the East Conference this weekend.
+Read: U.S. U-19 Men's National Team wins Slovakia Cup Final 2-1 over Russia
Match Recaps
U13/14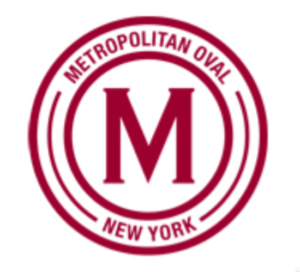 New York Soccer Club 8, Met Oval 0
After New York Soccer Club combined to score seven goals in its past four games entering Saturday, it outdid that number by one in its eight-goal drubbing of Met Oval. The most significant takeaway from this game was the performance of Carlos Zabarburu, who had not scored in six starts entering the match. Saturday afternoon, though, Zabarburu found the back of the net four times in the victory. Jake Creus scored twice, while Alessandro Horvath-Diano and Amar Sumra added one goal apiece. Since the beginning of the spring season March 5, New York SC has won four of its six contests.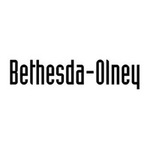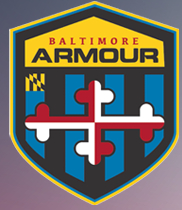 Bethesda-Olney 2, Baltimore Armour 0

Bethesda-Olney got the best of its in-state foe Saturday afternoon. Coach Trevor Martin's squad received goals from Mwari Pilgrim and Bryang Kayo in the victory. While Shai Neal and Tonny Villatoro, who each entered the game having scored seven goals, were held scoreless, Bethesda-Olney received enough offensive production to secure the victory. The defense also improved, earning its third shutout of the year two weeks after allowing season-high seven goals to Philadelphia Union in a 7-3 defeat. Bethesda-Olney closes out the season with D.C. United, Prince William Courage, Richmond United and PA Classics.
U15/16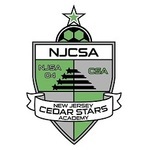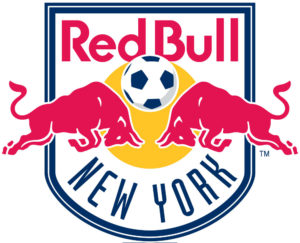 NJCSA 2, New York Red Bulls 2
NJCSA has nine draws — good for most in the Development Academy — and one of those came Saturday against New York Red Bulls (14-1-5), the top squad in the Atlantic Division and currently the No. 4 seed in the playoffs. In his fifth start, Anes Mrkulic put home his third and fourth goals, respectively. That's all the scoring NJCSA would need to earn a result against one of the Academy's premier programs. The Red Bulls, meanwhile, extended their unbeaten streak to 11 straight matches. Chris Bermudez and Vincent Borden got on the board for coach Jeff Zaun's team.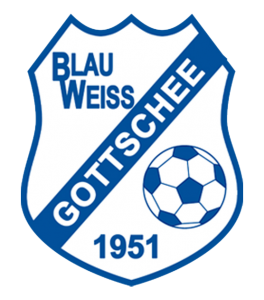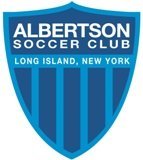 BW Gottschee Academy 0, Albertson SC 0
Shortly after Albertson SC upset PA Classics for its third win of the season April 23, coach Fausto Klinger already had his sights sets on his team's upcoming battle with heated in-state rival BW Gottschee Academy.
"It's like the game of year for us," said Klinger, who said the two clubs have a significant rivalry. "For both Gottschee and us, and we're in a lot better shape now."
BW Gottschee pulled out a 1-0 win Oct. 27 in the first meeting between the two teams, but Albertson SC shut down the opposing offensive Saturday in a scoreless draw. It marks the second straight game Albertson SC (3-13-6) earned a positive result against a playoff team. BW Gottschee (11-5-5) currently holds the first wild card position.
+Read: Texas Rush ECNL, USSDA U-18 sides enjoy winning weekend
U17/18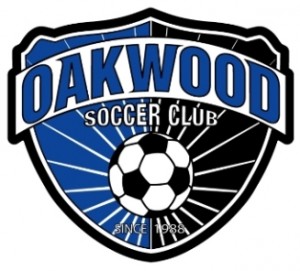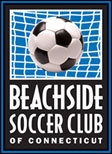 Oakwood Soccer Club 5, Beachside SC 1
Oakwood SC (8-9-6) put up its highest scoring total of the season in large part because of Zakyi Mohammed, who notched a hat trick in his first start of the year. Based off his debut, Mohammed could be a significant offensive factor for Oakwood as it aims to get above .500 and give itself a shot to possibly make the postseason.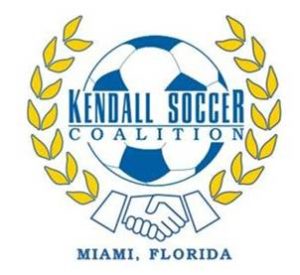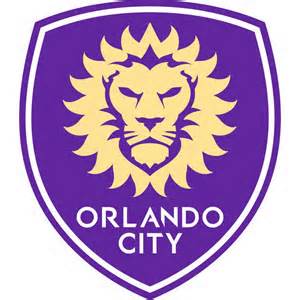 Kendall SC 4, Orlando City SC 1
When these two teams met March 5, Tristan Johnson's goal was all Orlando City SC needed in its 1-0 victory. On defense, Orlando City SC shutout the second-highest scoring team in the Southeast Division. A week later, they blanked Capital Area Railhawks (22-6-2), which has scored an Academy-high 99 goals over 30 games.
But Saturday, Kendall SC broke down Orlando City's back line multiple times in its three-goal victory. Forward Philippe Stengel's two goals led the way, and forward Jonathan Lewis and reserve midfielder Dylan Dominguez capped the scoring. The win moved Kendall SC closer to Orlando City SC for the second spot in the Southeast Division. Kendall went on to play IMG Academy to a scoreless draw on Sunday.
Other Match-Ups
U13/14
Metro Division
Continental FC DELCO 2, World Class FC 1
Philadelphia Union 3, Players Development Academy 0
NJCSA, New York Red Bulls
Cedar Stars Academy, New England Revolution
Northeast Division
BW Gottschee Academy, Albertson SC
NYCFC 6, Seacoast United 0
Oakwood Soccer Club 1, Beachside SC 0
Everton FC Westchester 3, FC Boston Bolts 0

North Atlantic Division
Richmond United 2, Lehigh Valley United 1
Prince William Courage 3, PA Classics 1
South Atlantic Division
North Carolina Fusion 4, South Carolina Battery Academy 1
Georgia United 5, Triangle Futbol Club Alliance 1
Concorde Fire 1, Charlotte Soccer Academy 1
Georgia United 4, Triangle Futbol Club Alliance 1
Capital Area Railhawks 4, South Carolina Battery Academy 0
Sunshine Division
Weston FC 3, Boca United Football 1
Tampa Bay United 2, Chargers Soccer Club 0
Orlando City SC 3, Kendall SC 0
U15/16
Atlantic Division
Baltimore Armour 4, Bethesda-Olney 2
PA Classics 1, Continental FC DELCO 0
Philadelphia Union 4, Players Development Academy 2
Northeast Division
Beachside SC 1, Oakwood United 0
Montreal Impact FC 0, Seacoast United 0
FC Boston Bolts 0, Everton FC Westchester 0
New England Revolution 2, Empire United 1
Southeast Division
Chargers Soccer Club 1, IMG Academy 0
Capital Area Railhawks 2, North Carolina Fusion 0
Charlotte Soccer Academy 2, Concorde Fire 1
Kendall SC 1, Orlando City SC 1
IMG Academy, Kendall SC
Weston FC 6, South Carolina Battery Academy 1
U17/18
Atlantic Division
Bethesda-Olney 2, Baltimore Armour 0
PA Classics 1, Continental FC DELCO 0
Philadelphia Union 2, Players Development Academy 1
New York Red Bulls 5, NJCSA 0
Northeast Division
BW Gottschee Academy 3, Albertson SC 0
Montreal Impact FC 2, Seacoast United 0
Everton FC Westchester 1, FC Boston Bolts 1
New England Revolution 1, Empire United 0
Southeast Division
Chargers Soccer Club 2, IMG Academy 0
Capital Area Railhawks 3, North Carolina Fusion 1
Charlotte Soccer Academy 2, Concorde Fire 1
IMG Academy, Kendall SC
South Carolina Battery Academy 3, Weston FC 1