U.S. Soccer Development Academy East Conf. Recap: June 3-4, 2017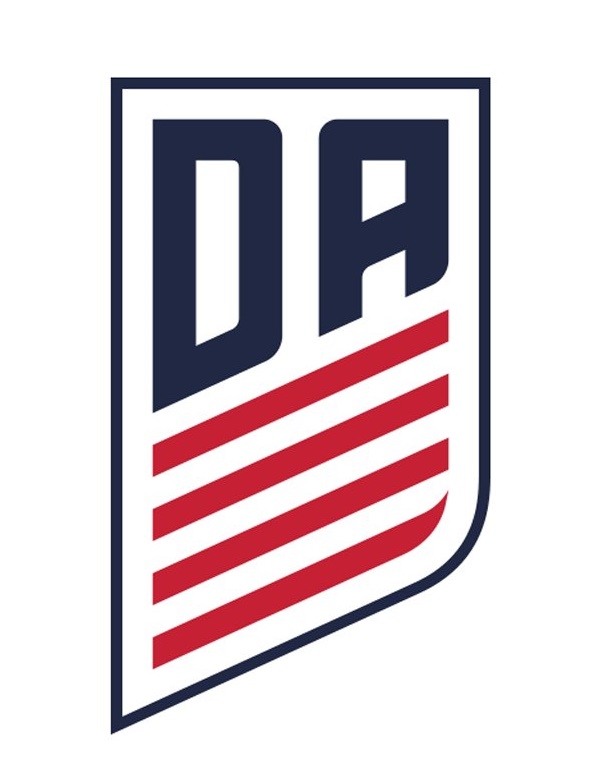 Teams around the U.S. Soccer Development Academy wrapped up regular season competition this past weekend. Continue reading for a recap of some of the action on the final game days ahead of Thursday's USSDA Playoff Draw. 
U-12
Although Saturday certainly provided plenty of drama across the entire U-12 Mid-Atlantic Division no match provided more theatrics than perhaps the 8-4 slugfest between D.C. United and Richmond United. United forward Gage Lyons would achieve the rare double hat trick (3', 14', 16', 37'. 40', and 53') with midfielders Jonathan Castaneda (19')  and Darrell Turcios (48') each adding a goal. But credit to Richmond for narrowing the gap to 4-3 and keeping up with the potent D.C. attack. Logan Johnson (17' and 28') and Seth Winchel (23' and 59') would each score a brace for Richmond.
It was D.C.'s second consecutive victory over Richmond, having beaten them 2-1 earlier in the day. Defender Augustin Paul (26' and 50') scored twice for United while midfielder Amir Moore (51') would add a third. Richmond's Alexander Nekoumand scored in the 44th minute to level things at one in the first half. But the D.C. attack proved to be too much for Richmond for handle in the second half.
Also on Saturday the Arlingtion Soccer Association withstood a late run from the Baltimore Armour to down their Maryland rivals by the score of 3-2. ASA would take an early lead thanks to two goals from David Horcasitas (15' and 18'). Chad Farr would add a third in the 48th minute, seemingly pushing the game out of reach for Baltimore. But Josh Martins and the Armour would make things interesting late. Martins would put his side on the board in the 56th minute and add a second in the 60th minute. Despite facing constant pressure in the game's dying moments ASA would hold on to their slender advantage.
Results
Saturday June 3, 2017
Arlington Soccer Association 1-Baltimore Armour 2
Virginia Development Academy 6-McLean Youth Soccer 1
McLean Youth Soccer 2- Virginia Development Academy 0
Arlington Soccer Association 3-Baltimore Armour 2
Richmond United 1- D.C. United 3
Richmond United 4- D.C. United 8
ISL FC 5- Triangle Futbol Club Alliance 1
ISL FC 3-Triangle Futbol Club Alliance 2
Players Club of Tampa Bay 0-IMG Academy 3
Players Club of Tampa Bay 1-IMG Academy 0
Armada FC Pro Academy 6-Florida Rush 2
Armada FC Pro Academy -Florida Rush
Lanier Soccer Academy 4-United Futbol Academy 2
Lehigh Valley United 1-Players Development Academy 3
Continental FC 1-Cedar Stars Academy (Bergen) 3
Lehigh Valley United 0-Players Development Academy 4
PA Classics 0-Philadelphia Union 4
PA Classics 0-Philadelphia Union 3
Cedar Stars Academy (Monmouth) 1 -TSF Academy 2
Cedar Stars Academy (Monmouth) 0 -TSF Academy 1
Sunday June 4, 2017
Baltimore Armour 2-McLean Youth Soccer 3
Baltimore Armour 3 -McLean Youth Soccer 0
Bethesda SC 8- Loudoun Youth Soccer1
Bethesda SC-Loudoun Youth Soccer
PA Classics 1- TSF Academy 3
PA Classics 2- TSF Academy 0
Cedar Stars Academy (Bergen) 2- Cedar Stars Academy (Monmouth) 1
Cedar Stars Academy (Bergen) 2- Cedar Stars Academy (Monmouth) 2
U-13
It is not how you start a match but rather how you finish it. That seems to be the motto of the Baltimore Armour under-13 side who overcame an early goal and a few obstacles to pull off a 2-1 win over Arlington Soccer Association on Saturday. ASA got on the board early thanks to a strike from defender Christian Coppola in the 26th minute. But the Armour would claw back in the first half with forward Jonathan Valladares providing the equalizer in the 42 minute. Despite playing on the road against a tough Richmond defense, Baltimore would persist and ultimately find the game-winner from midfielder Griffin Polinsky (52').
Baltimore were not the only U-13 side to find a little luck on the weekend with Philadelphia Union pulling off a 2-2 draw against the Virginia Development Academy at YSC Sports Park. VDA had built a 2-1 with forward Andrew Schuetz (32') and midfielder Seth Hammond (44') providing the scoring chances. But the Union sent their supporters home happy thanks to a goal from midfielder Micah Cain in the 56th minute. Philadelphia also received a little bit of a boost from their opponents in the 24th minute that gave them an early advantage.
Sunday's lone match featured two of the league's best attacking sides in Bethesda SC and Lehigh Valley United. They did not disappoint with the two sides combining for nine goals. But it would be Bethesda that would get the best of their Pennsylvania rivals winning 6-3 at Wootton High School. Defenders Kofi Amoah (1'), Ramses Gaines (46'), and Christopher Margolis (68'), midfielder Pandelis Margaronis (24') and Conor Roberton (51') and forward Niko Neal (28') all scored for Bethesda while Lehigh received two goals from Brock Reber (36' and 49') and a third from Chase Reardon (26')
Results
Saturday June 3, 2017
Richmond United 1-D.C. United 0
Arlington Soccer Association 1-Baltimore Armour 2
Bethesda  SC 4-Loudoun Soccer 1
Philadelphia Union 2-Virginia Development Academy 2
Players Development Academy 0-New York Red Bulls 0
Seacoast United-Cedar Stars Academy
Cedar Stars Academy 2-Continental FC 1
Met Oval 2-Everton FC Westchester 1
FC Boston Bolts 5- New York Soccer Club 0
Sunday June 4, 2017
Bethesda SC 6-Lehigh Valley United 3
Philadelphia Union 1-New York Red Bulls 0
Beachside Soccer Club 3-Oakwood Soccer Club 3
U-14
Two action-packed ties capped a thrilling weekend of play at the under-14 level in the USDA-North Atlantic. First on Saturday the Baltimore Armour and Arlington Soccer Association played to a 1-1 draw at Long Bridge Park in Arlington, Virginia. The Armour struck first with an early goal from midfielder Richard Nichols in the eighth minute. Although they faced an early setback ASA found the equalizer in the 68th minute thanks to midfielder Diego Ochoa Gomez.
Later in the afternoon the Philadelphia Union and Virginia Development Academy would also find themselves with a draw being the end result. There was a bit more scoring in this affair with three goals being scored apiece. VDA would take the lead on three separate occasions with goals from midfielder Christian Norem (14') and Ryan Yankee (33'), and forward Griffin Yow (30'). But the Union were more than up for the task of meeting every challenge that their opponent threw at them with goals from midfielders Paxten Andersen (24') and Ennis Stewart (37'), and forward Justin Shaffer (39').
Results
Saturday June 3, 2017
Richmond United-D.C. United
Baltimore Armour 1-Arlington Soccer Association 1
Bethesda SC-Loudoun Soccer
Philadelphia Union 3-Virginia Development Academy 3
New York Red Bulls 3-Players Development Academy 0
Seacoast United 1-Cedar Stars Academy 1
Continental FC 6-Cedar Stars Academy 0
Everton FC Westchester 6- Met Oval Academy 0
FC Boston Bolts-New York Soccer Club
Sunday June 4, 2017
Bethesda SC 2-Lehigh Valley United 2
New York Cosmos 4- New York City FC 1
Beachside Soccer Club-Oakwood Soccer Club
U-15/U-16
The Players Development Academy (15-6-5, 50 points) did everything that they could to finish the season in first place earning the 2-1 win over the New York Red Bulls (13-9-4, 33 points) on Saturday. Forwards Matthew Araujo (12') and Nigel Griffith (28') put their side ahead early in the first half with a pair of goals. Substitute Scott Taylor's goal in the 77th minute made things interesting late for the Red Bulls but it ultimately was not enough to get a point.
For PDA to earn the top spot in the Atlantic Division they needed New York City FC to pull off the upset against Bethesda. Sadly for PDA that did not come to pass as Bethesda took care of NYCFC by the score of 2-0. Midfielder Aiden Rocha (40') and Gabriel Segal (50') provided the goals for Bethesda. Segal's goal was his 23rd on the season.
The Philadelphia Union (14-6-6, 48 points) punched their own spot in the playoffs downing D.C. United (10-12-4, 34 points) 3-2 at YSC Sports Turf Field. It wasn't an easy three points as United forward Paul Bangura would give his side the early advantage in the 31st minute. But Philadelphia would mount a comeback with goals from midfielders Brendan Aaronson (49') and Seth Kuhn (63') and forward Chad Letts (51'). United would get one back in the 71st minute with a strike from John Godette but could not find the equalizer in the game's dying moments.
The Union would earn their second victory on the weekend in less dramatic fashion with a 2-0 win over the Red Bulls. Sean Smolyn (21') and Letts were the goalscorers for the Union on the day.
Results
Saturday June 3, 2017
Philadelphia Union 3- D.C. United 2
Montreal Impact FC 2-Continental FC 0
Everton FC 4-PA Classics 0
BW Gottschee 1-New England Revolution 0
Players Development Academy 2-New York Red Bulls 1
Sunday June 4, 2017
Bethesda SC 2-New York City FC 0
Beachside Soccer Club 0-Oakwood Soccer Club 3
FC Boston Bolts 2-Empire United 1
Philadelphia Union 2-New York Red Bulls 0
U-17/U-18
The Philadelphia Union (19-5-2, 59 points) at the top of the U-17/U-18 Atlantic Division with a 3-1 over D.C. United (9-8-8, 35 points) on Saturday. Dawson McCartney (9'), Kalil Medkhar (10'), and Issa Ryan (83') were the goalscorers for Philadelphia. United' lone goal would come from forward Taofik Lucas-Walker in the 79th minute. The Union would follow that result up with a 1-0 win over the New York Red Bulls on Sunday with forward Tiger Graham bringing home the three points in the 54th minute.
The weekend would play host to two very interesting inter-division derbies. The first between Montreal Impact FC (14-4-6, 48 points) and Continental FC (4-18-4, 16 points) would see the Northeast division side down their Atlantic rivals with a 4-0 win. Santiago Gonzalez (7'), Raphael Garcia (44' and 86'), and Don-Junior Bobe (72') would provide the goals for the Impact who would also earn their ninth shutout on the season.
The Atlantic division would get a bit of payback later in the day though as PA Classics (8-9-8, 32 points) would defeat Everton FC Westchester (5-14-5, 20 points) 5-1. Justin Jaime (14', 36', and 46') would hit a hat trick for PA Classics with midfielder Matteo Adiletta adding a goal as well in the 19th minute. Everton would receive a goal from midfielder Christian Geddes in the 39th minute. However, an own goal would erase any sort of momentum built up from the Geddes strikes put the game out of reach.
The New England Revolution (15-3-6, 51 points) were able to hold off Montreal for first in the Northeast Division by pulling off an impressive 3-1 win over the BW Gottschee Academy (5-12-7, 22 points). Dennis Coke Jr. gave Gottschee the lead late in the first half with a superb effort in the 41st minute. But a penalty in the 64th minute gave the Revolution the chance to equalize. Midfielder Joseph Brito would not waste his chance, burying his shot in the back of the net. Timothy Ennin (67') and Elio Firmino (90') would also score for the Revs in the second half. The win now stretches New England's unbeaten run to seven matches.
All Results
Saturday June 3, 2017
Montreal Impact 4- Continental FC 0
New England Revolution 3- BW Gottschee Academy 1
PA Classics 5-Everton FC Westchester 1
Philadelphia Union 3- D.C. United 1
Players Development Academy 2-New York Red Bulls 1
Sunday June 4, 2017
Oakwood Soccer Club 4-Beachwood Soccer Club 0
FC Boston Bolts 5- Empired United 0
Philadelphia Union 1 -New York Red Bulls 0