U.S. Soccer Development Academy admits four new clubs from California, Florida, Maryland, NYC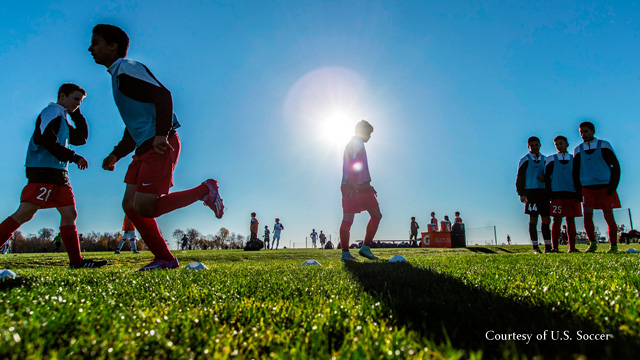 CHICAGO (via U.S. Soccer) – Three east coast-based clubs and one west coast club will be joining the U.S. Soccer Development Academy to open the 2015-16 season.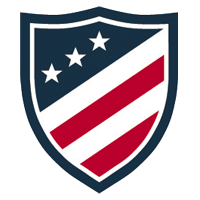 A brand-new Baltimore Armour from Maryland and Sacramento Republic from California will field teams at all age groups, which include U-13/14s, U-15/16s and U-17/18s, to become full members beginning this fall.
In addition, Florida-based club Boca United, who currently fields a team in the Academy at the U-13/14 age group, will play the 2015-16 Academy season at all three age groups adding teams to the U-15/16 and U-17/18 levels.
New York City FC will be joining the U-13/14 age group at the beginning of next season and become part of the Academy for the first time.
"We are excited to add four new clubs that are highly committed to helping U.S. Soccer develop world-class players," said U.S. Soccer Director of Scouting Tony Lepore in a press release. "New York City, Baltimore, Sacramento and Boca Raton are talent hotbeds with a history of players progressing to national teams and professional teams.
"We are confident that NYCFC, Baltimore Armour, Sacramento Republic, and Boca United will create a long-term environment to best develop and attract the level of talent needed to provide meaningful games to current clubs; a competition level which holds players accountable and is vital to their learning experience over the 10-month Academy season."
The four clubs were selected following what U.S. Soccer calls "an extensive review process of the technical and programmatic aspect of each club," though in the Baltimore case, Armour is an entirely new joint creation of four smaller existing clubs.
"Each of these new clubs has shown that they are invested in fostering positive and collaborative relationships with the other youth clubs in their area," said Lepore, "the types of cooperation that represent the collective effort needed to improve the game at all levels in the U.S."
+READ: Potomac Development Academy review: Bethesda-Olney and SAC play out 3-3 tie
Baltimore Armour was formed in 2015 and is comprised of four different non-profit clubs. Together they cover the entire Baltimore area, have over 12,000 registered players and offer programs for both boys and girls.
"Everyone involved with Baltimore Armour are extremely excited about being given this opportunity of full U.S. Soccer Development Academy status; it is a dream come true," said Baltimore Armour Technical Director John Ellinger. "The Baltimore area has a strong history of developing players who have played for the various U.S. National Team programs and at the professional level. We look forward to the challenge of creating a stronger player base for many years to come in the Baltimore area."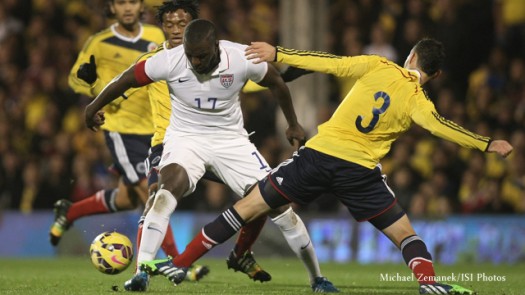 Boca United was founded in 1992. A club that started with 250 players has now grown to have more than 1,600 participants in the Advanced Training Program and Recreation programs. One notable alumnus is U.S. MNT forward Jozy Altidore, who got his start with Boca's recreational program.
"Boca United is extremely proud and honored to have been accepted into the U.S. Soccer Development Academy at the U-15/16 and U-17/18 age groups," said Director of Coaching and Technical Director Eric Eichmann, who was also a member of the U.S. Men's National Team 1990 FIFA World Cup roster. "We are excited to be able to expand our current U-13/14 Development Academy Program into the older age groups. We are very pleased that U.S. Soccer has recognized our player development work, and delighted that our players will be able to take advantage of all that the U.S. Soccer Development Academy has to offer them.
"For our staff, joining the U.S. Soccer Development Academy means that we will be part of the best youth soccer player development model in the entire country," Eichmann continued. "The opportunities for growth and improvement as teachers of the game will be enormous and we look forward to utilizing the tremendous coaching resources available to us through U.S. Soccer as we continue to improve our player development environment and techniques."
+READ: Tri-State Development Academy review: Rough travels for some, mixed results in local clashes
New York City FC was founded in 2013 as the 20th Major League Soccer franchise to provide a competitive and authentic New York football club within the five boroughs. The NYCFC Academy is seeking strong ties with the local community and links to New York City FC's 11 Youth Affiliate clubs.
"Starting with a single team at the U-13/14 age group in our first year, we believe we can give those players the best pathway to the senior roster, giving them at least four years of playing in the style that we'd like to establish," said Youth Technical Coordinator Rodrigo Marion. "For the second year, we will grow these two age groups and add further teams at the younger age groups, so that our age groups grow organically as our U-13/14s develop.
"Beyond providing a rigorous athletic development program, we will nurture intellectual and character development," Marion added. "The club is committed to instill the love of soccer, sportsmanship and life-long learning, along with habits of self-discipline, concentration and hard work, to develop well-rounded student-athletes."
Sacramento Republic FC was founded on December 3, 2012. Republic FC's motto is urbs indomita – Indomitable City. Indomitable Club. The club's commitment to position Sacramento as an "indomitable city" is evident through its community investments and dedication to expand the sport of soccer.
"On behalf of Sacramento Republic FC, we are humbled and proud to become a member of the U.S. Soccer Development Academy," said Republic FC President Warren Smith. "This first step is extremely important to us as we take our role in the development of soccer talent in our region in order to support U.S. Soccer in their quest to develop world-class players. This first and critical step is part of a bigger implementation for our strategic player development system."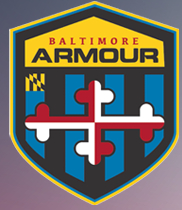 Baltimore Armour
Location: Ellicott City, Maryland
Formed: 2015
Program Overview: Non-profit club comprised of SAC, Pipeline SC, Pro Soccer Academy, and Baltimore Bays. Serving over 12,000 boys and girls from the entire Baltimore area.
Website: www.baltimorearmour.com 
Boca United
Location: Boca Raton, Florida
Formed: 1992

Program Overview: Boca United is a non-profit organization. Boca has more than 35 boys and girls competitive teams and a large recreation program.  The competitive teams draw from as far south as Miami, and as far north as the West Palm Beach and Stuart areas.
Website:  http://www.gbysa.org/
Social: @bocaunited FC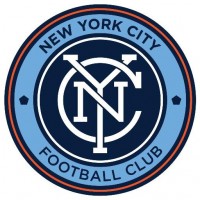 New York City FC
Location: New York, New York
Formed: 2013
Program Overview: NYCFC Youth Academy will draw players from the 11 youth affiliate clubs and elsewhere (five of NYCFC youth affiliate clubs participate in the U.S. Development Academy). The New York City FC Academy program works very closely with youth affiliate clubs, providing affiliate players the opportunity to be invited to train at New York City FC Talent Centers in the U12 – U17 category. At the U9 – U11 age groups, NYCFC has created a Youth Development League for youth affiliate clubs.
Website: www.nycfc.com
Twitter: @NYCFC, @NYCFCespanol
Instagram: @NYCFC
Facebook: NYCFC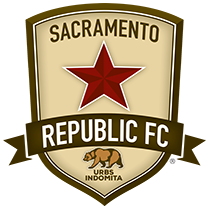 Sacramento Republic FC
Location: Sacramento, California
Formed: Founded in 2012. The club played its USL inaugural season in 2014.
Program Overview: Joins the Development Academy as a full member. Market is drawing players from the greater Sacramento region that has over 130,000 registered soccer players.
Website: SacRepublicFC.com
Social: @SacRepublicFC