U.S. Soccer announces 28 more Girls' Development Academy clubs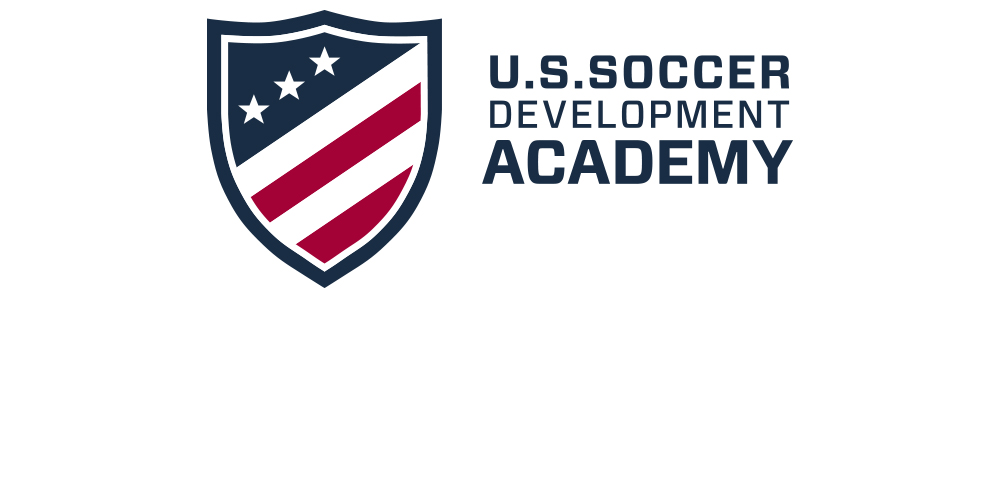 CHICAGO (Via U.S. Soccer) – U.S. Soccer has announced an additional 28 clubs that will be a part of the Girls' Development Academy.
The program will begin play in the fall of 2017.
The following 28 clubs will join the Girls' Development Academy along with the initial group of 25 clubs that were announced on June 30 with more announcements taking place in the near future.
Boca United (Boca Raton, Fla.)

FC Stars

(Acton, Mass.)

San Juan Soccer Club (Rancho Cordova, Calif.)

Charlotte Soccer Academy (Matthews, N.C.)

FC Virginia (Chantilly, Va.)

Shattuck-St. Mary's (Faribault, Minn.)

Clay County Soccer Club (Fleming Island, Fla.)

IMG Academy (Bradenton, Fla.)

Sting Soccer Club (Addison, Texas)

Dallas Texans (Plano, Texas)

Jacksonville Armada Youth Academy (JFC) (Jacksonville, Fla.)

TSC Hurricane (Tulsa, Okla.)

LA Galaxy San Diego (San Diego, Calif.)

Davis Legacy (Davis, Calif.)

LA Premier FC (La Canada, Calif.)

Virginia Development Academy (Woodbridge, Va.)

Eagles SC (Camarillo, Calif.)

Legends FC (Chino, Calif.)

West Florida Flames (Brandon, Fla.)

East Meadow SC (East Meadow, N.Y.)

Lonestar Soccer Club (Austin, Texas)

Weston FC (Weston, Fla.)

Eastside FC (Preston, Wash.)

Match Fit Academy (Morris Plains, N.J.)

World Class FC (Orangeburg, N.Y.)

Eclipse Select (Oak Brook, Ill.)

Midwest United FC (Grand Rapids, Mich.)

Washington Spirit-Maryland (Boyds, MD.)
+Read: U.S. Soccer reveals first 25 clubs for Girls' Development Academy
Club applications were evaluated and accepted by U.S. Soccer's technical staff based on the following criteria:
Leadership of the club and quality of the coaching staff

Desire to embrace and promote the core values of the program

U.S. Soccer license levels of coaching staff

Infrastructure of the club and the resources currently being invested in development (facilities, scholarships, staff to player ratio, etc.)

History of player production for Youth National Teams, the senior Women's National Team and professional leagues

Market and depth of the player pool, geographic location and travel implications and proximity to other elite clubs
The Academy program will focus on positively impacting everyday club environments to maximize elite female youth player development. Increasing the training to game ratio, playing fewer but more meaningful games and providing assistance for coaching education and development are just some of the standards and best practices the program will promote.
The program will feature three combined age groups: U-14/15, U-16/17 and U-18/19. Clubs will be expected to train a minimum of four times per week. The combined age groups will require clubs to form teams with a balanced roster of players from two distinct birth years and encourage clubs to provide "play up" opportunities. The games will be scouted by U.S. Soccer and the program will serve as the primary pathway to the Youth National Teams.