U.S. Men's National Team kicks off 2019 on Sunday vs. Panama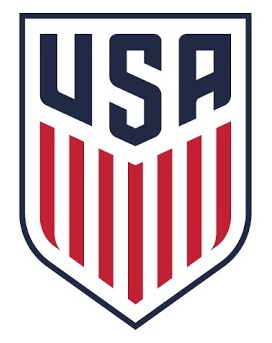 CHICAGO (Via U.S. Soccer) – The U.S. Men's National Team kicks off 2019 when it hosts Concacaf foe Panama in a friendly on Sunday, Jan. 27 at State Farm Stadium in Glendale, Ariz. The match marks the first under new head coach Gregg Berhalter, who has utilized the past three weeks of training camp to set the tone by instilling the team's style of play, culture and competition within the group for the next four years.
Coverage of USA-Panama begins at 8 p.m. ET on ESPN2, UniMás and UDN. Fans can also follow along via U.S. Soccer's official Facebook, Twitter (@ussoccer_MNT) and Instagram (@ussoccer_MNT) accounts.
New #USMNT head coach Gregg Berhalter previews upcoming set of friendlies vs. Panama and Costa Rica | https://t.co/US1uYC1xOP pic.twitter.com/SYrfjKdpfh

— SoccerWire.com (@TheSoccerWire) January 24, 2019
USA DETAILED ROSTER BY POSITION (Club; Caps/Goals):
GOALKEEPERS (2): Sean Johnson (New York City FC; 5/0), Zack Steffen (Columbus Crew SC; 6/0)
DEFENDERS (8): Reggie Cannon (FC Dallas; 2/0), Nick Lima (San Jose Earthquakes; 0/0), Aaron Long (New York Red Bulls; 2/0), Daniel Lovitz (Montreal Impact/CAN; 0/0), Mark McKenzie (Philadelphia Union; 0/0), Keegan Rosenberry (Colorado Rapids; 0/0), Auston Trusty (Philadelphia Union; 0/0), Walker Zimmerman (LAFC; 4/1)  
MIDFIELDERS (10): Paul Arriola (D.C. United; 17/2), Corey Baird (Real Salt Lake; 0/0), Michael Bradley (Toronto FC/CAN; 142/17), Russell Canouse (D.C. United; 0/0), Marky Delgado (Toronto FC/CAN; 6/0), Jonathan Lewis (New York City FC; 0/0), Sebastian Lletget (LA Galaxy; 5/1), Djordje Mihailovic (Chicago Fire; 0/0), Cristian Roldan (Seattle Sounders FC; 5/0), Wil Trapp (Columbus Crew SC; 11/0)
FORWARDS (3): Jeremy Ebobisse (Portland Timbers, 0/0), Christian Ramirez (LAFC; 0/0), Gyasi Zardes (Columbus Crew SC; 40/6)
LAYING THE FOUNDATION IN JANUARY CAMP
Undertaking his first camp as U.S. Men's National Team head coach, Gregg Berhalter chose to utilize this year's January Camp to plant the seeds for the next four years. Shifting away from the camp's long-time home in Los Angeles, the MNT kicked things off at the Chula Vista Elite Athlete Training Center in Chula Vista, Calif., with the focused environment proving useful in Berhalter's three goals of instilling a new style of play, building team culture and competing in everything the team does.
ussoccer.com's Behind the Crest video series went in depth during the first two weeks of camp. Episode One documents the competition aspect and the learning process with a new style of play, while Episode Two featured how the MNT focused on team cohesion during the first phase of camp in Chula Vista.
MAKE A CASE IN JANUARY CAMP
The January Camp has been a U.S. Men's National Team staple for more than 20 years. The list of future MNT contributors – almost all coming from MLS – that have utilized the month-long gathering to jumpstart their international careers is a long one, with nearly every edition producing at least one player that has carved out a significant place in the squad.
Some examples from that list: Pablo Mastroeni (2002), Tim Howard (2003), Jonathan Bornstein and Ricardo Clark (2007), Jozy Altidore and Maurice Edu (2008), Sacha Kljestan (2009), Geoff Cameron and Graham Zusi (2012), Matt Besler (2013), DeAndre Yedlin (2014), Gyasi Zardes (2015), Kellyn Acosta (2016), Sebastian Lletget and Jorge Villafaña (2017), Tyler Adams and Wil Trapp (2018).
With seven players in the midst of their first MNT camp and 11 looking for their first cap, this year's camp is no different, and Sunday's match against Panama could mark the start of a number of international careers.
BRADLEY'S RELEVANT SCORING EXPERIENCE
Veteran midfielder Michael Bradley's international experience is unmatched on the roster, with his 142 caps totaling more than the rest of the current squad combined. The 31-year-old also has some relevant scoring experience for the Sunday's match. Bradley has tallied before at State Farm Stadium, scoring the opening goal in a 2-2 draw against Mexico on April 2, 2014. He's also scored twice against Panama, putting home an "olimpico" off a corner kick in a 2-0 win on Feb. 8, 2015 in Carson, Calif., before tallying the equalizer in a 1-1 draw with Los Canaleros during the Gold Cup group stage on July 13, 2015 in Kansas City, Kan. The three goals were also scored in consecutive order, marking Bradley's 12th, 13th and 14th tallies for the United States.
BERHALTER'S FIRST MATCH
Sunday's match against Panama marks the first for Gregg Berhalter as head coach of the U.S. Men's National Team. Here's a look at how his predecessors fared in their first games at the helm:
Head Coach
Date
Result
Location
Dave Sarachan
Nov. 14, 2017
1-1 D at Portugal
Leiria, Portugal
Bruce Arena
Jan. 29, 2017
0-0 D vs. Serbia
San Diego, Calif.
Jurgen Klinsmann
Aug. 10, 2011
1-1 D vs. Mexico
Philadelphia, Pa.
Bob Bradley
Jan. 20, 2007
3-1 W vs. Denmark
Carson, Calif.
Bruce Arena
Nov. 6, 1998
0-0 D vs. Australia
San Jose, Calif.
Steve Sampson
April 22, 1995
0-1 L at Belgium
Brussels, Belgium
Bora Milutinovic
May 5, 1991
1-0 W vs. Uruguay
Denver, Colo.
Bob Gansler
April 16, 1989
0-1 L at Costa Rica*
San Jose, Costa Rica
*World Cup Qualifying
FAMILIAR FACES: ALTIDORE, MORRIS STOP BY JANUARY CAMP
As the 2019 U.S. Men's National Team January Camp progressed, the group welcomed two familiar faces last week. Veteran forwards Jozy Altidore and Jordan Morris were invited to visit the Elite Athlete Training Center to get their first taste of this new era of the National Team.
Though not part of the camp roster, both players are on the comeback trail after injuries hampered their involvement for club and country in 2018. Shortly after playing against Bosnia and Herzegovina last January, Morris tore his ACL in a Concacaf Champions League clash, sidelining him for the remainder of the season. Multiple injuries also kept Altidore from putting in a full campaign with Toronto FC.
Now both on the road to recovery, the veteran duo stopped into Chula Vista to get a feel for how the team is progressing under Gregg Berhalter, with hopes that they'll make a full return to the group soon.
"Everybody seems really excited and enjoying themselves," Altidore said. "They really seem like they're getting after it. Everything looks really organized and tailor made to the players, which is awesome to see. I'm excited to have the chance to be out here around the group."
ANOTHER REASON TO DRIVE A VOLKSWAGEN
Volkswagen, the Presenting Partner of U.S. Soccer, is offering complimentary preferred parking to a limited number of drivers who arrive at Sunday's USA-Panama match in their Volkswagen vehicle. Volkswagen vehicles must enter State Farm Stadium via 91st Avenue through the Green Entry to gain access to the lot. Limited spots available on a first come first serve basis, so be sure to arrive early.
USA-PANAMA NOTES
The teams have met 19 times, with the USA holding a dominant 12-1-6 all-time advantage.
The teams last met in 2018 FIFA World Cup Qualifying, with the USA taking a resounding 4-0 result on Oct. 6, 2017 in Orlando.
Current January Camp midfielders Paul Arriola and Michael Bradley played in the last meeting.
Prior to the last encounter, the teams played to four consecutive 1-1 draws between 2015 and 2017.
Panama's lone win against the USA came during the 2011 Concacaf Gold Cup group stage, with Los Canaleros downing the MNT 2-1 in Tampa, Fla.
The USA is 2-1-1 all-time at State Farm Stadium and 3-1-2 all-time in the state of Arizona. The MNT last played at the venue on June 25, 2016, falling 1-0 to Colombia in the Copa America Centenario Third Place Match.
USA ROSTER NOTES
As of Jan. 27, 2019, the 23-player roster holds an average age of 24 years, 199 days and 10.6 caps.
Veterans Michael Bradley (142 caps), Gyasi Zardes (40) and Paul Arriola (17) are the most experienced players on the roster.
Eleven players will look to make their first MNT appearance on Sunday against Panama: Corey Baird, Russell Canouse, Jeremy Ebobisse, Jonathan Lewis, Nick Lima, Daniel Lovitz, Mark McKenzie, Djordje Mihailovic, Christian Ramirez, Keegan Rosenberry, Auston Trusty
Seven players are also in the midst of their first senior team camps: Baird, Ebobisse, Lewis, Lovitz, McKenzie, Mihailovic and Trusty.
Six players are age-eligible for the 2020 Summer Olympics: Reggie Cannon, Ebobisse, Lewis, McKenzie, Mihailovic and Trusty.
Michael Bradley has scored twice against Panama. The veteran midfielder put home an "olimpico" off a corner kick in a 2-0 win on Feb. 8, 2015 in Carson, Calif., and followed it up with the equalizer in a 1-1 draw during the Gold Cup group stage on July 8, 2015 in Kansas City, Kan.
Bradley has also tallied before at State Farm Stadium, scoring the opening goal in a 2-2 draw with Mexico on April 2, 2014.
Two players on the roster have ties to Arizona. Corey Baird played for the Real Salt Lake Academy when they were based in Casa Grande, Ariz., while Aaron Long suited up for USL League Two side FC Tucson in 2012-13.
Having made his MNT debut during January Camp last year, goalkeeper Zack Steffen will return to the annual training camp after taking home the 2018 U.S. Soccer Male Player of the Year award earlier this week.
Steffen is also one of many players on the roster to win 2018 MLS awards. Along with being named to the MLS Best XI, Steffen was voted Goalkeeper of the Year and Aaron Long chosen as Defender of the Year, while Corey Baird took Rookie of the Year honors and Gyasi Zardes won Comeback Player of the Year.
The youngest player on the roster, 19-year-old McKenzie captained the USA to the 2018 Concacaf U-20 Championship and qualification to the 2019 FIFA U-20 World Cup, earning tournament Best XI honors in the process.
Sixteen different MLS clubs are represented, with Columbus Crew SC leading the way with three selections.
PANAMA ROSTER BY POSITION:
GOALKEEPERS (2): Orlando Mosquera (Tauro; 0/0), Eddie Roberts (CAI La Chorrera; 0/0)
DEFENDERS (6): Iván Anderson (Tauro; 0/0), Guillermo Benítez (Plaza Amador; 0/0), Fidel Escobar (unattached; 31/1), José Garibaldi (Árabe Unido; 0/0), Édgar Góndola (Costa del Este; 0/0), Francisco Palacios (San Francisco; 3/0)
MIDFIELDERS (8): Rolando Botello (Tauro; 2/0), Omar Browne (CAI La Chorrera; 2/0), Luis Cañate (Árabe Unido; 0/0), Adalberto Carrasquilla (Tauro; 3/0), Carlos Harvey (Tauro; 0/0), Ángel Orelién (Sporting San Miguelito; 1/0), Edson Samms (Costa del Este; 0/0), Ernesto Walker (Plaza Amador; 0/0)
FORWARDS (2): Abdiel Arroyo (unattached; 39/6), Ernesto Sinclair (Costa del Este; 0/0)
PANAMA NOTES
Los Canaleros are being coached on an interim basis by Gary Stempel. The English-born manager previously led Panama from 2008-09 and has guided Panamanian clubs as well as the nation's youth teams throughout his coaching career. Panama comes into the match on a 10-game winless streak, going 0-8-2 since a 1-0 friendly victory against Trinidad and Tobago on April 17, 2018.
The oldest team at the 2018 FIFA World Cup, Panama is also a side in transition, with the team going 0-4-1 since the World Cup as it works to bring along its next generation.
Forward Abdiel Arroyo (39 caps) and defender Fidel Escobar (31 caps) were part of Panama's 2018 FIFA World Cup squad.
Escobar and MNT defender Aaron Long spent the last two seasons as teammates with New York Red Bulls.
Like their U.S. counterparts, 11 of the players on the Panama roster are uncapped.