U.S. Men's National Team drawn to Group D for Concacaf Gold Cup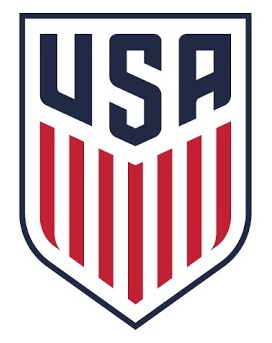 CHICAGO (Via U.S. Soccer) – The U.S. Men's National Team will begin its quest for a record-tying seventh confederation title when they face Guyana, Trinidad & Tobago and Panama in Group D of the 2019 Concacaf Gold Cup, taking place June 15-July 7 in the United States, Costa Rica and Jamaica.
The MNT opens the 15th edition of the Concacaf Gold Cup with its first trip to Minnesota, taking on Guyana on Tuesday, June 18 at Allianz Field in Saint Paul, Minn., a venue that has already set the fastest record for a sell-out in tournament history.
Following that match, the U.S. moves east to face Trinidad & Tobago on Saturday, June 22 at FirstEnergy Stadium in Cleveland before closing group play against Panama on Wednesday, June 26 at Children's Mercy Park in Kansas City, Kan.
U.S. MNT's 2019 Concacaf Gold Cup Group D Schedule
Date
Opponent
Location
Tuesday, June 18
Guyana
Allianz Field; Saint Paul, Minn.
Saturday, June 22
Trinidad & Tobago
FirstEnergy Stadium; Cleveland, Ohio
Wednesday, June 26
Panama
Children's Mercy Park; Kansas City, Kan.
The United States has lifted the Concacaf Gold Cup six times, including the most recent edition in 2017. The MNT won the inaugural tournament in 1991 before being crowned regional champions again in 2002, 2005, 2007 and 2013. Should the USA win the 2019 competition, it would tie Mexico's record of seven titles.
"I think we have a great and challenging group," U.S. Men's National Team head coach Gregg Berhalter said. "When you prepare yourself to get through a difficult group like this, it sets you up for good things to come. We're excited to get into camp at the end of May, then develop the team and be able compete in the Gold Cup, which is a fantastic tournament."
2019 Concacaf Gold Cup Groups

Group A

Group B

Group C

Group D

Mexico

Costa Rica

Honduras

USA

Canada

Haiti

Jamaica

Panama

Martinique

Nicaragua

El Salvador

Trinidad & Tobago

Cuba

Bermuda

Curaçao

Guyana
A total of 15 stadiums in 12 metropolitan areas in the United States will host matches throughout the event – Charlotte, Chicago, Cleveland, Dallas, Denver, Houston, Kansas City, Los Angeles, Nashville, New York, Philadelphia, Phoenix and Saint Paul. For the first time in tournament history, matches will also be held outside North America, with Estadio Nacional in San Jose, Costa Rica hosting a Group B doubleheader on Sunday, June 16, followed by a Group C doubleheader on Monday, June 17 at Independence Park in Kingston, Jamaica.
If the U.S. advances out of the group stage, its quarterfinal match would take place on Sunday, June 30 at Lincoln Financial Field in Philadelphia, Pa, while its potential semifinal contest would come at Nashville's Nissan Stadium on Wednesday, July 3. Chicago's Soldier Field will host the final for the third time on Sunday, July 7. Located within walking distance of U.S. Soccer's headquarters, the venue previously played host to the MNT's Gold Cup title wins in 2007 and 2013.
The 2019 Concacaf Gold Cup will run from June 15-July 7, with an expanded field of 16 nations divided into four groups. The top two teams from each group advance to the quarterfinals, with Groups A and B, and Groups C and D crossing over with each other.
FIRST COMPETITION UNDER GREGG BERHALTER
Along with the chance to claim regional supremacy, the 2019 Concacaf Gold Cup represents the first competitive matches for the MNT under head coach Gregg Berhalter. Appointed to the job last December, the two-time World Cup veteran has turned his focus towards implementing a distinct style of play, encouraging competition and cultivating a culture within the group. The early results have been positive, with the side registering an unbeaten 3-0-1 record and Berhalter becoming just the second MNT head coach to begin his tenure with three-straight victories.
While this summer's tournament provides the first competitive set of matches for the MNT under Berhalter, it will also mark the first senior-level tournament for a number of players in the pool, and the initial benchmark for the team in the 2022 FIFA World Cup cycle.
Additional Notes:
The June 18 opener in Saint Paul will mark the first-ever meeting between the USA and Guyana at the senior international level. Making their first appearance in the Concacaf Gold Cup, Guyana will be the 98th different nation the MNT will face since beginning play in 1916.
The MNT will meet Trinidad & Tobago in Gold Cup play for the first time since 2007. The USA has an 18-3-4 overall advantage againstthe Soca Warriors and is 3-0-0 in Gold Cup matches.
The MNT will face Panama for an eighth-consecutive Concacaf Gold Cup, a run that dates back to the 2005 edition. The USA holds a 12-1-6 all-time mark against Panama and is 5-1-4 against Los Canaleros in tournament play.
The USA and Panama The teams met earlier this year, with the USA earning a 3-0 victory against Los Canaleros on Jan. 27 in Glendale, Ariz.
The June 18 opener at Saint Paul's Allianz Field will mark the MNT's first-ever match in Minnesota.
The MNT is 2-1-0 all-time at Cleveland's FirstEnergy Stadium, and last earned a 3-0 victory against Nicaragua to clinch its group during the 2017 Concacaf Gold Cup.
The USA is 4-0-1 all-time at Children's Mercy Park in Kansas City, Kan., and 1-0-1 there in Concacaf Gold Cup play.
The U.S. has won the Concacaf Gold Cup six times (1991, 2002, 2005, 2007, 2013, 2017), second behind Mexico's seven titles.
Since the competition began in 1991, the U.S. has amassed an all-time record of 56-8-9 and gone 30-1-3 in the group stage.
The USA has advanced from the group stage in all 14 editions, to the semifinal on 13 occasions and played in the final 10 times.
Head coach Gregg Berhalter was part of the USA's 1998 Concacaf Gold Cup squad, playing the first 45 minutes of a 3-0 group stage win against Cuba on Feb. 1, 1998 in Oakland, Calif.
MNT assistant coach Josh Wolff became the first U.S. player to score in a Concacaf Gold Cup final, tallying the opening goal in a 2-0 win against Costa Rica on Feb. 2, 2002 at the Rose Bowl in Pasadena, Calif.
With nine tournament appearances Wolff was also part of the USA's 2005 Gold Cup championship squad and also scored in a 3-1 quarterfinal win against Jamaica on July 16, 2006 in Foxborough, Mass.
General Manager Earnie Stewart was part of the 2003 Gold Cup squad and scored his final international goal in the USA's 3-2 comeback victory against Costa Rica in the third-place match on July 26, 2003 in Miami.