Two FASA teams take aim at USL Super Y glory in Fla.
By Charles Boehm
Two of the Fredericksburg Area Soccer Association's top teams are going hunting for national hardware in Florida this weekend.
The Virginia club's Under-14 Hotspur boys and U-16 Impact girls teams have flown south to compete in the United Soccer Leagues Super Y-League North American Finals in Bradenton, Fla., the second straight year these squads have made this trip. (Because the Super Y regular season takes place in early summer, they will still be part of the U-13 and U-15 age groups, respectively, this weekend despite having moved up in age for the current club season.)
Super Y-League offers club teams a chance to extend the developmental process beyond the limits of the typical spring season and test themselves against high-quality regional and national-level opposition. This year's North American Finals will be graced by the presence of U.S. Women's National Team legend Mia Hamm, who will visit with players and fans in conjunction with the Army National Guard.
Both Hotspur and Impact finished in second place in their age level's Super Y South Atlantic standings over the summer, earning two spots among the 130 teams from across the U.S. and Canada taking part in the North American Finals, which also includes fellow representatives from the Mid-Atlantic region like Northern Virginia SC, Virginia Alliance, Real Maryland FC, Maryland Rush and Washington FC. Group play kicks off on Friday morning and each team plays one game a day through Sunday, then moves on either to knockout or consolation rounds on Monday with championship finals set for Tuesday morning.
Both FASA teams came close to championship glory at this stage 12 months ago and with another year under their belts, they feel bullish about their chances at the IMG Academies, the illustrious training facility which is hosting this year's finals.
"This is a key showcase year for these kids," U-16 Impact head coach and FASA general manager Pete Cinalli told Soccerwire.com earlier this fall. Cinalli and his players just took part in another high-visibility event last weekend, the CASL Showcase in North Carolina.
"Most of them are in their sophomore year in high school, so we're really focused on getting to the top showcases. We've earned our way into them this fall, and getting into the Super-Y [finals] on top of that is really awesome."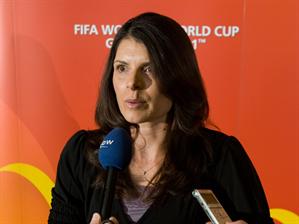 Cinalli's squad boasts quality from front to back, racking up 31 goals and allowing just eight during the regular season, the best goal differential in the South Atlantic division. They were nonetheless beaten to first place by Atlanta Fire United after Fire United defeated them in back-to-back matches in Georgia in July.
The Impact are hopeful that successful performances in their three Group A matches, against the Long Island Rough Riders, Cleveland Internationals and MPS Bulldogs/Renegades (Mass.) will offer them a chance at revenge in the knockout rounds should Fire United advance out of Group B.
Coach Keith Marine leads the Hotspur U-14s, another unit which learned a great deal in the 2011 North American Finals and hopes to put those lessons to good use with a title run this time around.
"The goal of the players was to get back and prove something," Marine told Soccerwire.com. "They left Florida with a very bad taste in their mouths [last year]."
One of 16 finalists in the U-13 boys bracket, Hotspur also open their weekend against the Long Island Rough Riders at 10 a.m. Friday. A day later they face off with Washington, D.C.-area counterparts Real Maryland – one of three RMFC teams who will compete together for the last time this weekend, due to the club's recent termination – then meet VSI West Florida Flames on Sunday.
"[We're] thrilled to death," added Marine. "There isn't a player that's not going. I'm confident that they are going to go down there and compete."
FASA will post score updates and other info from Super Y finals weekend on their twitter account, @fasa_soccer. Full schedules, standings and other coverage can be found on the Super Y-League's official website.