Two At-Large Directors appointed to US Club Soccer Board of Directors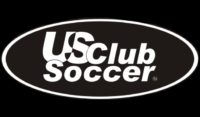 CHARLESTON, S.C. (Via US Club Soccer) – The US Club Soccer Board of Directors unanimously appointed Shannon Mac Millan and Colette Montgomery as new At-Large Directors.
Both have extensive coaching and playing careers and are serving one-year terms expiring Feb. 28, 2019.
Mac Millan, the Executive Director of the Del Mar Carmel Valley (DMCV) Sharks in Southern California, is a FIFA Women's World Cup champion and Olympic gold medalist. Through a 12-year career with the U.S. women's national team, Mac Millan recorded 176 caps and 60 goals and earned recognition as the 2002 U.S. Soccer Female Athlete of the Year. Prior to her professional stint, she played collegiately at the University of Portland under the direction of the legendary Clive Charles. Mac Millan was later inducted into the Halls of Fame at U.S. Soccer, University of Portland and West Coast Conference.
+READ: Boys ECNL announces new Mountain Conference for 2018-2019 season
"I am humbled and honored to be joining the US Club Soccer's Board of Directors," said Mac Millan. "This is a great opportunity for me to continue to give back to the game that has been so important in my life. I look forward to collaborating with everyone to keep the focus on the players and their development both on and off the field."
Montgomery, the Director of Coaching for Edina Soccer Club in Minnesota, has 20 years of experience coaching and managing soccer organizations. A native of England, Montgomery played and studied at the National Women's Football Academy before coming to the United States in 2003. Shortly thereafter, she became the Director of Coaching for Edina Soccer Club and Edina Soccer Association. Montgomery has obtained 10 certifications and diplomas with the United Soccer Coaches (formerly NSCAA). She is also a licensed U.S. Soccer Grassroots Instructor.
"I am honored for the appointment to the US Club Board of Directors," Montgomery said. "I am looking forward to a great year for the staff, board and membership of US Club Soccer, as we fulfill the goals of the organization."
Both Mac Millan and Montgomery have obtained their U.S. Soccer "B" license.
The Board of Directors is currently comprised of 14 members, as follows (with term expirations in parentheses):
Chairman: Mike Cullina (2021)
Immediate Past Chairman: Phil Wright
Regional Board Directors – Eastern Region: Shannon Cirovski (2019), Jason Dewhurst (2021)
Regional Board Directors – Midwest Region: Mike Sweeney (2019), Tim Lesiak (2021)
Regional Board Directors – Southern Region: K.C. Crabb (2019), Gary Buete (2021)
Regional Board Directors – Western Region: Eddie Henderson (2019), Shawn Blakeman (2021)
At-Large Directors: Shannon Mac Millan, Hue Menzies, Colette Montgomery and John Rennie (annual terms)