Twenty-six girls teams earn FC Europa Turf Cup division titles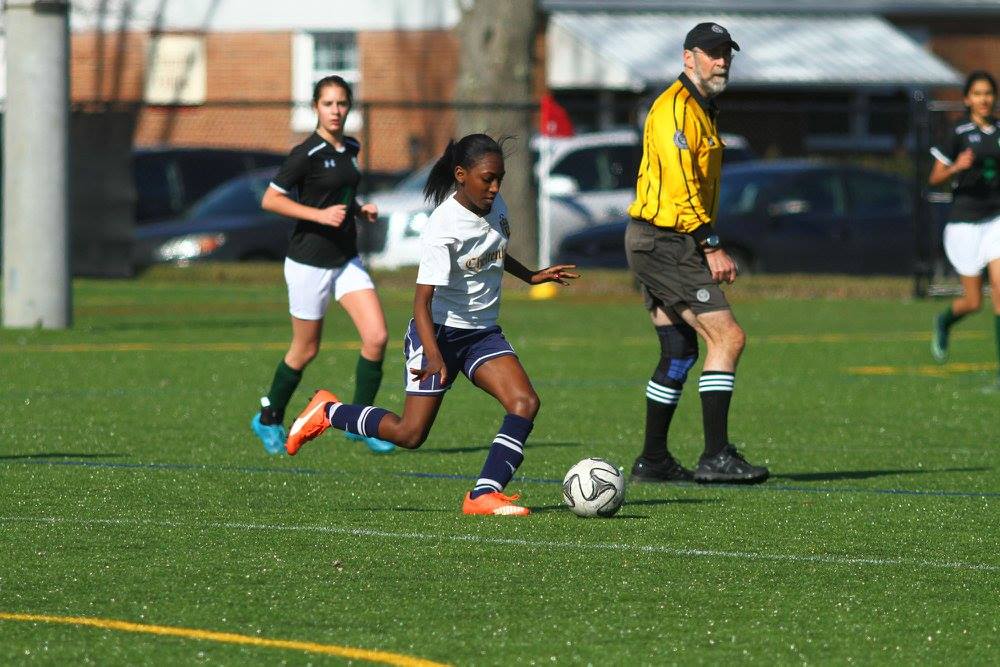 Follow the FC Europa Turf Cup: Twitter | Facebook
Over 180 teams capped off the 2016 FC Europa Turf Cup with the Girls Weekend in Southeastern Pennsylvania, where 26 teams emerged as division champions across the 26 total U-9 through U-18 brackets.
+PHOTO ALBUM: Turf Cup 2016 Girls Weekend
Attending teams once again enjoyed pleasant weather and evenly-matched competition on some of the top youth soccer fields in the state, as they used the fast-growing preseason tournament to gear up for the spring season.
While most younger age groups participated in a standard tournament format with group and elimination stages, the top U-16 through U-18 age groups competed in a round-robin college showcase format, allowing for maximized recruiting opportunities. College coaches representing programs from throughout Pennsylvania, as well as California, Ohio, Maryland, South Carolina, Vermont and Virginia attended the event.
Of the 26 division titles from the Turf Cup Girls Weekend, 20 went to teams representing the host state of Pennsylvania, three went to Maryland sides and three to New York teams. Others from New Jersey and Delaware earned the honor of finalists after battling their way through group play to reach their respective championship matches.
On a club basis, Hulmeville SC and Ukrainian Nationals led the way with three teams each finishing as champions. Three Hulmeville SC teams finished as top flight champions in their respective age groups, claiming the U-9, U-11 and U-14 Championship Divisions. Ukrainian Nationals sides fared extremely well in the younger age groups as well, with its teams going on to win the U-9 and U-12 Premier Divisions, as well as the U-15 Elite Division.
Another Eastern Pennsylvania club, Harleysville FC, saw two of its teams win their brackets. HFC Ready teams went home as champions of the U-15 and U-17 Championship Divisions in the showcase age groups, making a strong statement for attending college coaches.
Maryland's Harford FC was the only other club to earn two division titles, as HFC United Thunder won the U-9 Elite Division and HFC United Liberty claimed the U-14 Premier Division.
Other notable performances were had by Pennsylvania clubs Continental FC (1 champion, 3 finalists), West-Mont United Soccer Association (1 champion, 2 finalists), FC Europa (1 champion, 1 finalist), West Chester United SC (1 champion, 1 runner-up) and Super Nova FC (2 finalists).
The 2016 Turf Cup began March 5-6 with the Boys Weekend, where another 180 teams from 70 different clubs took part in the tournament's sixth edition.
+Read: Champions crowned at FC Europa Turf Cup Boys Weekend
See below for a full listing of the champions and finalists from the 2016 FC Europa Turf Cup Girls Weekend.
U-9
Championship Division
Champion: Hulmeville SC Force (PA)
Finalist: West-Mont United SA 06-07 (PA)
Elite Division
Champion: Harford FC United Thunder (MD)
Runner-Up: Delaware Rush 06 (DE)
Premier Division (8v8)
Champion: Ukrainian Nationals Dnipro 07 Black (PA)
Runner-Up: FC USA Fire (MD)
U-10
Championship Division
Champion: West Chester United SC Predators 05 (PA)
Finalist: West-Mont United SA 05-06 (PA)
Elite Division
Champion: Asphalt Green Crush (NY)
Runner-Up: West Chester United SC Eagles 05 (PA)
U-11
Championship Division
Champion: Hulmeville SC Freedom 04/05 (PA)
Finalist: Staten Island United Delfinas (NY)
Elite Division
Champion: Syracuse Development Academy (NY)
Finalist: Super Nova FC 04/05 (PA)
Premier Division (8v8)
Champion: West-Mont United SA Union 04-05 (PA)
Finalist: Continental FC Arsenal 04 (PA)
U-12
Championship Division (11v11)
Champion: HMMS Eagle FC 03 Legends (PA)
Finalist: Washington United Fever 04 (NJ)
Championship Division (8v8)
Champion: Continental FC Barca 03 (PA)
Runner-Up: Horsham Dynamite (PA)
Elite Division (8v8)
Champion: Philadelphia SC Coppa Swarm 05 (PA)
Finalist: Premier Attack (MD)
Premier Division
Champion: Ukrainian Nationals Slava Black (PA)
Finalist: Continental FC Arsenal 03 (PA)
U-13
Championship Division
Champion: Parkland Area SC Force (PA)
Finalist: Washington United Fever 03 (NJ)
Elite Division
Champion: Calvert-Elite Squad (MD)
Finalist: FC Europa Attack (PA)
Premier Division
Champion: Warrington White Wildcats (PA)
Finalist: FC Providence Strikers (PA)
U-14
Championship Division
Champion: Hulmeville SC Dynamo (PA)
Finalist: LDC United Attack (PA)
Elite Division
Champion: North Union United 01 Wave (PA)
Finalist: Warrington FC Bombers (PA)
Premier Division
Champion: Harford FC United Liberty (MD)
Finalist: Super Nova FC 01/02 (PA)
U-15
Championship Division
Champion: Harleysville FC Ready 00 (PA)
Finalist: SAC Showcase Premier (MD)
Elite Division
Champion: Ukrainian Nationals Vorskla Black (PA)
Finalist: NVSC Jr Majestics 00 Blue (VA)
Premier Division
Champion: Berks Ajax FC Athletica (PA)
Finalist: Continental FC Arsenal 00 (PA)
U-16
Championship Division
Champion: Huntington Valley AA Freedom (PA)
Finalist: FC Revolution Fury (PA)
Elite Division
Champion: Greater Binghampton United FC Select 99/00 (NY)
Finalist: Hunter SC Attack (PA)
U-17
Championship Division
Champion: Harleysville FC Ready 98 (PA)
Finalist: Keystone FC 98 (PA)
Elite Division
Champion: Stars United SC 98/99 (PA)
Finalist: Western Lehigh United SC Jaguars (PA)
U-18
Championship Division
Champion: FC Europa Sol (PA)
Finalist: Quickstrike FC Elite 98 NPL (NY)