Champions crowned at FC Europa Turf Cup Boys Weekend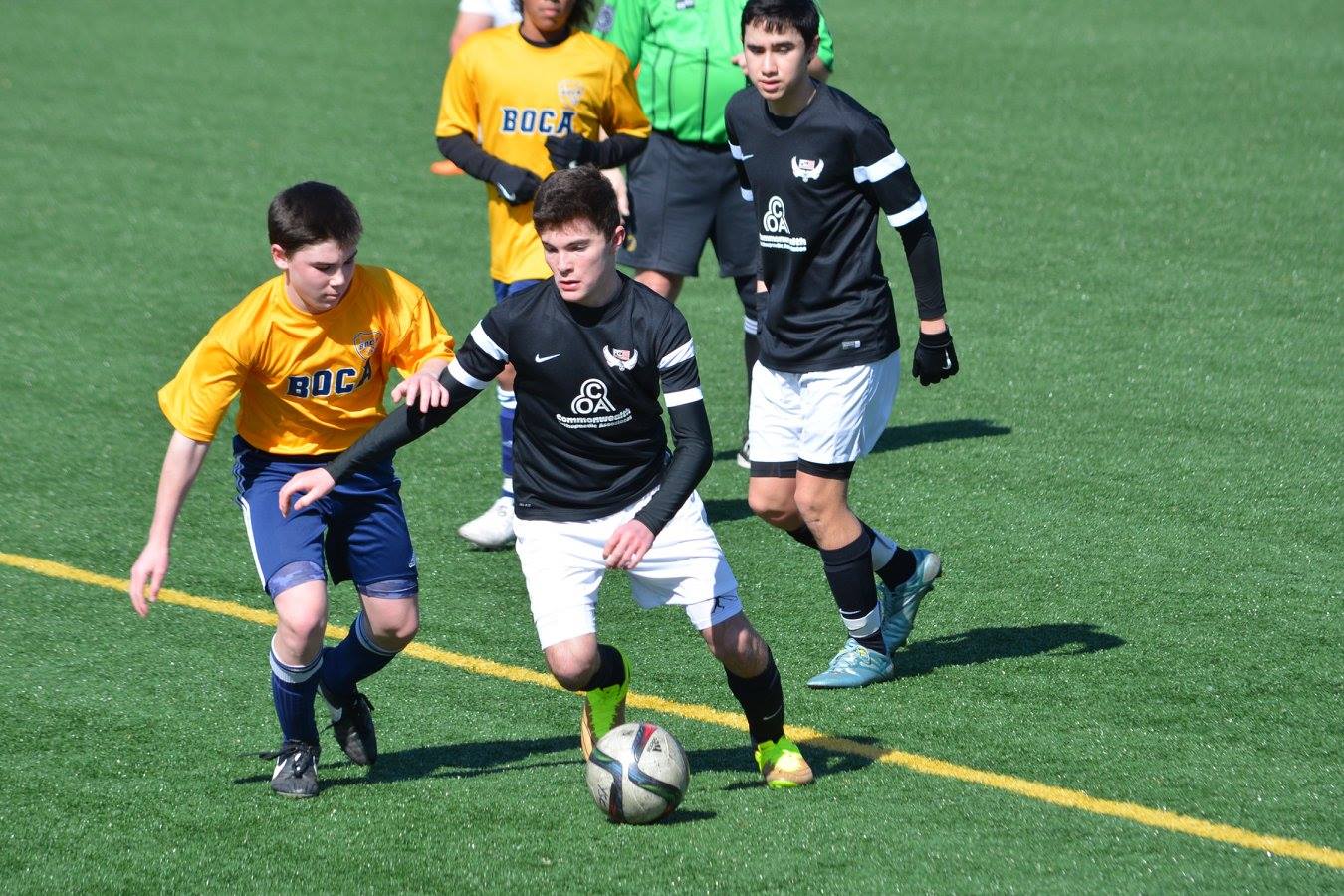 Follow the FC Europa Turf Cup: Twitter | Facebook
Girls Weekend Schedule: March 12-13
Girls Championship Division Previews: U-15 | U-16 | U-17 | U-18
Champions were decided on Sunday across 27 divisions at the FC Europa Turf Cup Boys Weekend in Southeastern Pennsylvania.
The sixth edition of the event featured 180 teams in the Under-9 to U-17 age groups representing 70 clubs from five different states during the Turf Cup Boys Weekend, a spring preseason event for teams preparing for upcoming showcase events, league play and State Cup competition.
Teams from Pennsylvania, New York and Maryland earned division titles, while others representing Delaware and New Jersey finished as runners-up. Eastern Pennsylvania powerhouse Continental FC claimed the most of any club in attendance with five championships and another finalist.
+PHOTO ALBUM: 2016 Turf Cup Boys Weekend
Four other nearby clubs – Montgomery United SC, FC Revolution and host clubs FC Europa and Tredyffrin Easttown Youth Soccer Association (TEYSA) – each had two teams finish the weekend as champions, with several other of their teams finishing as runners-up. Other notable performances from Eastern Pennsylvania clubs included Lower Merion SC (1 champion, 1 finalist), Eastern Northampton County (ENC) SC (1 champ 1 finalist), and Harleysville FC (2 finalists). In total, 18 Pennsylvania clubs had at least one team win a division.
New York City's SABA Atletico won the U-13 Championship Division, while fellow Empire State side Asphalt Green Samba finished atop Bracket B in the U-12 Elite Division and Greater Binghampton United FC Select placed second in the U-14 Elite Division.
Maryland sides Premier SC Navy 04/05 and Dundalk FC Select won the U-11 Premier Division and U-17 Elite Division respectively, both managing to win three straight group matches before earning shutout victories in the finals.
Meanwhile, three Delaware squads – Delaware Rush 04, Delaware Rush 02 and Delaware Union 02 Orange – earned second place finishes in the U-11 Elite Division, U-13 Championship Division and U-13 Premier Division.
New Jersey's Washington United Storm advanced through Bracket B of the U-14 Championship Division before defeating Real NJ Knights 2-0 in the semifinals and coming up just short in a 1-0 result against FC Europa Rapids in the title match, ending up as finalists.
+Turf Cup 2016 Boys Weekend: Full Results
U-9
Championship Division
Champions: Lower Merion Ginga (PA)
Finalists: TEYSA Ambush (PA)
Elite Division
Co-Champions: TEYSA Bruins (PA)
Co-Champions: West-Mont United SA United 06-07 (PA)
Premier Division
Champions: Continental FC Academy 08 Black (PA)
Finalists: West Chester United SC Predators 07 (PA)
U-10
Championship Division
Champions: TEYSA Atletico MG (PA)
Finalists: Lower Merion SC Balos (PA)
Elite Division
Champions: Super Nova FC 05/06 (PA)
Finalists: Continental FC Barca 05 (PA)
Premier Division
Bracket A Champions: Montgomery United SC Ajax (PA)
Bracket B Champions: West Chester United SC Predators 07 (PA)
U-11
Championship Division
Champions: Continental FC Dortmund 04 (PA)
Finalists: Phila Gunners (PA)
Elite Division
Champions: Continental FC Barca 04 (PA)
Finalists: Delaware Rush 04 (DE)
Premier Division
Champions: Premier SC Navy 04/05 (MD)
Finalists: CSSC Collision (PA)
U-12
Championship Division
Champions: Continental FC Dortmund 03 (PA)
Finalists: Harleysville FC Ready 03 Rangers (PA)
Elite Division
Bracket A Champions: Continental FC Arsenal 03 (PA)
Bracket B Champions: Asphalt Green Samba (NY)
Premier Division
Champions: Eastern Northampton County SC ENCO Red (PA)
Finalists: West Chester United SC Eagles 03 (PA)
U-13
Championship Division
Champions: SABA NYC Atletico (NY)
Finalists: Delaware Rush 02 (DE)
Elite Division
Champions: Montgomery United SC Rovers (PA)
Finalists: North Union United SC 02 Cannons Blue (PA)
Premier Division
Champions: FC Revolution Cosmos (PA)
Finalists: Delaware Union 02 Orange (DE)
U-14
Championship Division
Champions: FC Europa Rapids (PA)
Finalists: Washington United Storm (NJ)
Elite Division
Champions: Keystone FC 01 (PA)
Finalists: Greater Binghampton United FC Select (NY)
Premier Division
Champions: FC Revolution Celtic (PA)
Finalists: Eastern Northampton County SC ENCO Red (PA)
U-15
Championship Division
Champions: HMMS Eagle FC 00 Titans (PA)
Finalists: Warrington SC Union (PA)
Elite Division
Champions: FC Europa 00/01 (PA)
Finalists: Magnum FC (PA)
Premier Division
Champions: Hershey Demolition (PA)
Finalists: Penn Legacy 00 White (PA)
U-16
Championship Division
Champions: Yardley Makefield Soccer Fusion (PA)
Finalists: P.R. Select (PA)
Elite Division
Champions: FC Elite Leoni (PA)
Finalists: Harleysville FC Ready 99 (PA)
Premier Division
Champions: 1776 United FC 99 (PA)
Finalists: Montgomery United SC Aliens (PA)
Gold Division
Champions: Berks Ajax FC Fire (PA)
Finalists: FC York 99 Premier (PA)
U-17
Premier Division
Champions: LYSC Elite 98 (PA)
Finalists: North Union United 98 Cannons Blue (PA)
Elite Division
Champions: DFC Select (MD)
Finalists: FC Brandywine Elite B+ (PA)