TSC Hurricane breaks ground on 10-field facility, performance center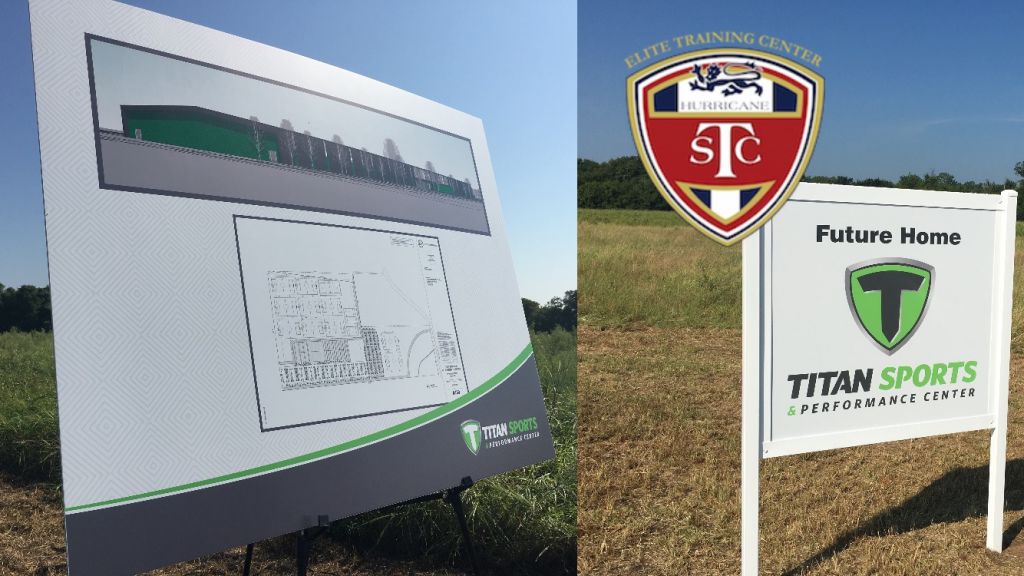 (Via TSC Hurricane) – Oklahoma youth soccer club TSC Hurricane has broken ground on its future home, which will be known as the TSC Hurricane Elite Training Center at Titan Sports and Performance Center in Tulsa.
The multi-million dollar state-of-the-art complex will include 10 full-size lighted fields adjacent to a 175,000 square foot performance center that will include: a full service fitness and health club, high level performance training area, eight Futsal/basketball courts (or 16 volleyball courts), sports medics and rehab center, classroom, meeting and office space, two indoor soccer fields, multiple access points, plenty of paved parking, concessions, restrooms, locker rooms, and much more that will serve as the Elite Training Center for TSCH.
In partnership with Titan, TSC Hurricane will also be offering several other exclusive benefits for its members. The club will be utilizing all 10 fields on weekdays as well as some weekends for games, scrimmages and other events.
"We want to say thank you to the Titan investment group for their passion and vision to make a facility of this stature a reality for our community," said TSC Hurricane Executive Director Jim Tindell. "We are thrilled about the opportunities this will create for our players, coaches, all TSCH members as well as for other sports clubs in the NE Oklahoma region. The professional training environment will be unlike anything we've ever been able to provide. This will be a game changer that will help us bring expanded player, coach, referee education and development opportunities, for not only our current TSCH members and events, but also to all of Tulsa and across our state."