Heath, Sanchez voted U.S. Soccer Female Players of the Year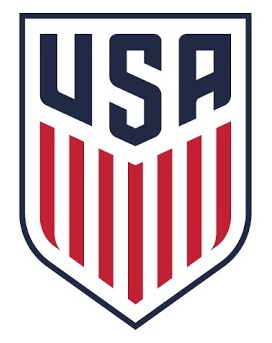 CHICAGO (Via U.S. Soccer) – Tobin Heath and Ashley Sanchez have been voted the 2016 U.S. Soccer Female and Young Female Player of the Year, respectively.
Heath, who has long been a fan favorite for her entertaining style of play and dynamic work with the ball, wins the award for the first time in her ninth year with the U.S. Women's National Team. She won after earning 40 percent of the vote. Crystal Dunn came in second with 34 percent.
"It's obviously an honor to win an award like this, especially when you look at the list of amazing players who have won it before," Heath said. "This year was a difficult one for our team, but overall we played some great soccer so it's humbling to be recognized individually. I'm just proud to be in the company of all the great players that were nominated and all of the players that played for the USA this year. I couldn't have accomplished anything without the support of my teammates and my coaches, and while it was a fun year for me personally, I'm excited not only about my own future, but also the future of this team as I know we have a lot more room to grow and many more goals to achieve."
+Read: Altidore, Pulisic earn U.S. Soccer Male Player of the Year awards
This year saw the 28-year-old Basking Ridge, N.J. native elevate her game to an even higher level. Heath played in 22 games, scoring six goals while recording eight assists tying for second-most on the team with Dunn. Both numbers were career bests for Heath, who this year competed in her fifth world championship for the USA. She played 1,747 minutes in 2016, good for second-best on the team.
Heath was one of the USA's best players at the 2016 Olympic Games where she recorded two assists. In her fourth season playing for the NWSL's Portland Thorns FC, Heath finished the year with 10 assists – a new league record – in only 14 appearances for the club – while helping PTFC to the regular season title. She was named to the NWSL Best XI.
Sanchez, who hails from Monrovia, Calif., played in two Women's World Cup tournaments in 2016. The So Cal Blues ECNL player captained the USA at the FIFA U-17 Women's World Cup in Jordan, and was the youngest player and the only one born in 1999 at the 2016 FIFA U-20 Women's World Cup in Papua New Guinea. She wins the award with 47 percent of the vote. Midfielder Andi Sullivan came in second with 27 percent.
+Read: U.S. U-16 Boys National Team roster named for IMG Cup
Playing forward and attacking midfielder, the 17-year-old Sanchez became the first U.S. Youth Women's National Team player to score in both a FIFA U-17 and U-20 Women's World Cup in the same year and was one of the USA's top players at both World Cups.
At the U-17 Women's World Cup, Sanchez scored three goals, one against Paraguay and two against eventual runner-up Japan. She played every minute of all three games in Jordan and finished her U-17 career averaging a goal a game with 21 goals in 21 caps. Sanchez started all six games at the U-20 Women's World Cup and played all but two minutes, scoring one goal and dishing two assists. She finished this U-20 cycle with five goals in 16 U-20 international matches.
Sanchez won the Golden Ball as the best player in the tournament at the 2016 CONCACAF U-17 Women's Championship in Grenada, starting all five games while scoring a team-leading five goals as she helped the USA to the regional title and a berth at the 2016 FIFA U-17 Women's World Cup. She was also named to the 2016 CONCACAF U-17 Women's Championship Best XI.
In 2016, Sanchez also trained briefly with the full U.S. Women's National Team during an April camp in Orlando, Fla. She has verbally committed to attend UCLA next fall.
+Read: U.S. Girls National Team players set for Strikers and GK camp
"It was a memorable year for sure, and even though we fell short at both World Cups, I know the experiences that me and my teammates had will last a lifetime," Sanchez said. "It's a huge honor to win this award and I'm really appreciative of everyone who voted for me. I also want to thank all of my teammates and coaches on the U-17s and the U-20s. They are great players and great friends and hopefully a bunch of us will reach our goals of playing for the full team one day."
A new voting process was put into place in 2014. Votes are collected from respective National Team coaches, National Team players who have earned a cap in 2016, American soccer league (MLS, NASL and NWSL) head coaches, select media members, former players and administrators.
Players cannot win the Young Male or Young Female award more than once.
The U.S. Soccer Female Player of the Year has been awarded since 1985, when midfielder Sharon Remer earned the first Female Athlete of the Year honor. The Young Female Player of the Year honor was first awarded in 1998, with Cindy Parlow earning the honor.