Tobias Bischof named Stony Brook women's soccer head coach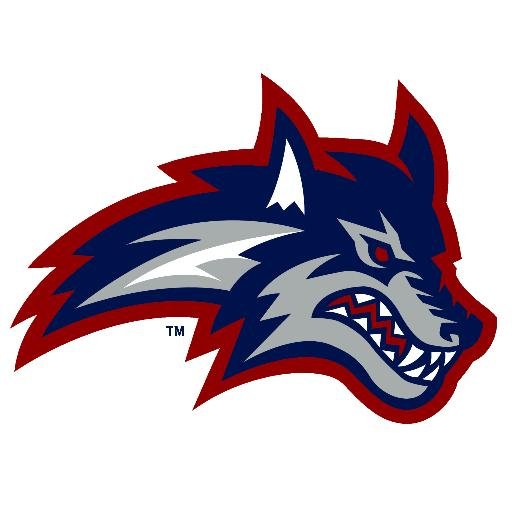 STONY BROOK, N.Y. (Via Stony Brook University) – Stony Brook University Director of Athletics Shawn Heilbron has named former Hofstra Associate Head Coach Tobias Bischof as the new head women's soccer coach.
Bischof, no stranger to Long Island, has spent the last eight seasons with the Pride, the last four as the Associate Head Coach. He helped guide Hofstra to the NCAA Tournament four times, including this past fall when they posted a 16-6-1 overall record and earned a first round victory over 22nd-ranked Boston College. The Pride also advanced to the NCAA Tournament in 2012, 2015 and 2017. During Bischof's time in Hempstead, Hofstra compiled a 98-53-12 record and notched a winning season in every campaign.
"Tobi is a proven winner who will make an immediate impact on Stony Brook women's soccer," Heilbron said. "Our program is on a rapidly ascending trajectory, and I have every confidence that will continue under Tobi's leadership. On behalf of our entire department, I am excited to welcome Tobi and his fiancée Jenna to the Seawolves family."
"I want to thank Director of Athletics Shawn Heilbron, Associate Athletics Director Patrick Muffley and the rest of the search committee for granting me this opportunity," Bischof said. "I am extremely appreciative, thankful and excited to join the Seawolves family. During my time spent on campus the positive energy and energetic vibe was something that captivated me greatly and is something I wanted to be part of. I would also like to thank Hofstra Director of Athletics Rick Cole Jr. and Coach Simon Riddiough for their mentorship and preparing me for the next step in my career."
Off the field, Bischof has helped the Pride become one of the top academic programs in the CAA. In 2017-18, Hofstra Women's Soccer earned a CAA Team Academic Excellence Award as the women's soccer program with the best team GPA in the conference. The team also posted a department-best 3.68 GPA in Spring 2018. Under Bischof's guidance, Madeline Anderson was named a United Soccer Coaches Academic All-American.
In the summer of 2015, Bischof led the club team Massapequa Arsenal to the McGuire Cup as the national champion in the Boys Under-19 division at the U.S. Youth Soccer Nationals in Tulsa, Oklahoma. The McGuire Cup has been contested since 1935 and is billed as the oldest trophy in youth sports.
Bischof came to Hofstra in 2011 after a decade of prominent involvement in Long Island soccer, particularly at the youth level. A well-respected coach with a history of success, Bischof has coached in the Elite Clubs National League (ECNL) and in the U.S. Club Soccer National Premier Leagues (NPL), where he took a U16 boys team to the National Final in 2012. Bischof had tremendous success with his youth programs, leading two U-15 teams – the East Meadow Sparks U-15 Girls and the Massapequa Arsenal U-15 Boys – to state championships in the New York State Open Cup during the summer of 2011. Overall, he has coached winners of six state cups and led 11 teams to the state finals between 2006 and 2016. In 2018, he had a pair of teams reach the national playoffs, with his U16 team winning the ECNL Showcase Cup. He has also coached in the Region 1 Premier League and North East Regional Premier League.
In addition, Bischof has run a select coaching program to prepare athletes for collegiate soccer; helping to place dozens of his youth players into college programs. He served as the Select PDP program administrator for the Long Island Junior Soccer League (LIJSL), a program that included more than 500 players.
A native of Winterstein, Germany, Bischof played soccer in his native country after graduating from high school. In 1997, he enrolled at Friedrich-Schiller University in Jena, Germany, where he earned a master's degree in sports science, finishing in the top 10 percent of his class. He also coached youth soccer in Germany, primarily with 16- and 17-year-olds, before coming to the United States.
Bischof first moved to Long Island in 2002. He worked with the Long Island Rough Riders of the Premier Development League (PDL) after Globall Soccer purchased the team.
WHAT THEY ARE SAYING…
"We are thrilled for Tobi and his new role as the head coach at Stony Brook. Tobi has been an incredible part of the success we have experienced here at Hofstra and I am sure he will do great things with the Seawolves. Tobi's work ethic, integrity and strong knowledge about the game of soccer will be an asset to the Stony Brook community and I look forward to following his progress. We can't thank Tobi enough for all he has done for Hofstra University and our women's soccer program and we wish him well on the next step in his journey. Congratulations Tobi!"
-SIMON RIDDIOUGH, Hofstra Head Women's Soccer Coach
"Hofstra University's loss is Stony Brook University's gain. Coach Bischof is a talented coach who is committed to student-athlete welfare and student-athlete success by all measures. Tobi is incredibly organized and passionate about positioning his program and his student-athletes to accomplish great things in the classroom and the field of play. We congratulate Tobi on being named the head coach at Stony Brook and look forward to following his future successes!"
-RICK COLE JR., Hofstra Director of Athletics