Three organizations unite to launch Richmond Futsal Friendlies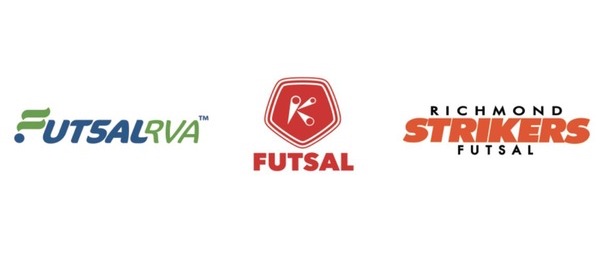 (Via Richmond Strikers) – The Richmond Strikers, the Richmond Kickers, and FutsalRVA have partnered to launch the Richmond Futsal Friendlies.
During the summer months – the traditional outdoor soccer "offseason" – the 3 clubs will compete weekly with developmentally tiered futsal games. Each club will also have their respective futsal teams participate in the Richmond Futsal Festival, July 27th & 28th, featuring competition from across the state..
"It is extremely positive that the clubs in the area recognize the importance of futsal and how it can positively impact the key areas of player development at all levels, all ages. I believe these games will be an excellent off-season experience for all of our players," said Joe Farrell, FutsalRVA.
"This is a very exciting addition to each clubs' competitive calendar," commented Kickers Futsal Director Ross Mackenzie. "With such a huge interest in futsal, adding competitive games in the summer will be a huge benefit for all of the players involved.
The Richmond Futsal Friendlies will be played weekly on Tuesday's, from July 9th through August 6th. The games will be played at various locations around the Metro Richmond area, including Celebration Church, U-Turn, and Randolph Macon.
The focus of the RVA Futsal Friendlies will be skill development, with a specific emphasis on speed of play and decision-making. Coaches will work together to ensure a positive, player centric environment. To create developmentally appropriate and competitive matches, games between different age groups and genders will be included in the schedule.
"As a club, we are excited to join the futsal scene," said Strikers Futsal Director Will Bates on the new Strikers Futsal Academy program. "The Richmond Kickers and FutsalRVA have been great to collaborate with and we are thrilled about the platform we've created for the youth futsal players in Richmond."
For additional details or questions, please contact your respective Futsal Director.