Three NC Courage Academy teams compete in Girls DA Winter Showcase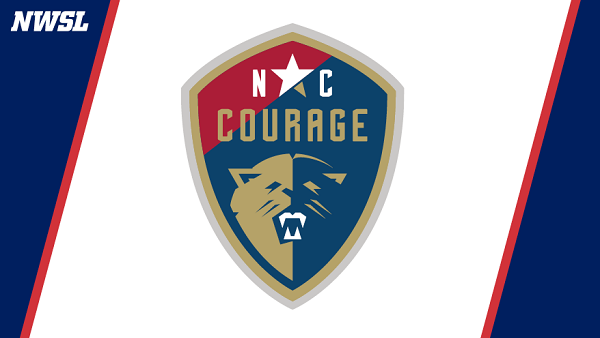 (Via NC Courage) – Three NC Courage Academy teams represented the club this weekend at US Soccer's Girl's Development Academy Winter Showcase in Lakewood Ranch, Fla. The U15s, U16/17s and U18/19s went a combined 5W-1L-3D against academy teams from across the country.
"Coming back after a very successful winter GDA event and seeing the way our teams played brings me great excitement and belief that what we have instilled in our program is paying off for these players," said NC Courage Academy Director Sean Nahas. "It was a great end of our Fall season against excellent competition for all our teams."
The U16/17's notably defeated the Portland Thorns Academy during the showcase with a final score of 3-2. The U18/19s also challenged several top 10 teams in the nation as all three teams put on a strong showing against stiff competition.
+READ: Girls Development Academy East Conference 2017 Fall Season Recap
"For us it wasn't the results that have us feeling the way we do, but rather the way we played," said Nahas. "The players were able to see the fruit of their labor and for that and to see the satisfaction on the players faces makes us a staff very proud to be along this journey with them. They were fantastic both on and off the field all week. Credit goes to them, the players."
In US Youth National Team news, NC Courage Academy player Tori Hansen has been called to training camp in Lakewood Ranch, Fla. From Dec. 11-16 as the U-17 WNT prepares for two international matches against Haiti's U17 WNT. In the first game against Haiti on Dec. 13, Hansen scored one of the United States' goals to add to the 5-0 final. They meet again on Friday, Dec. 15.
The NC Courage Academy kicks off its Spring season on Saturday, Feb. 10 against Charlotte Soccer Academy at CSA's OrthoCarolina Sportsplex. Click here for a full 2017 NC Courage Academy Schedule.
Winter Showcase Results
Wednesday, Dec. 6
NC Courage U15- 0
SPORTING Blue Valley U15- 0
Thursday, Dec. 7
NC Courage U16/17- 3 (Anuhea Kane, Mackenzie Roach, Elaine Rouse)
Portland Thorns U16/17- 2
So Cal Blues Soccer Club U18/19- 0
NC Courage U18/19- 0
Lamorinda Soccer Club- 0
NC Courage U15- 1 (Makenzie Lipscomb)
Saturday, Dec. 9
Placer United U15- 3
NC Courage U15- 2 (Makenzie Geigle (2))
West Coast Futbol Club U16/17- 1
NC Courage U16/17- 2 (Cille Hassell (2))
NC Courage U18/19- 2 (Isabella Brown, Mattie Murphy)
Eclipse Select Soccer Club U18/19- 0
Sunday, Dec. 10
La Roca Futbol Club U16/17- 1
NC Courage U16/17- 1 (Keyera Wynn)
NC Courage U18/19- 1 (Haleigh Stackpole)
Real So Cal U18/18- 0