Thanksgiving tradition: Bethesda Premier Cup keeps growing in year 32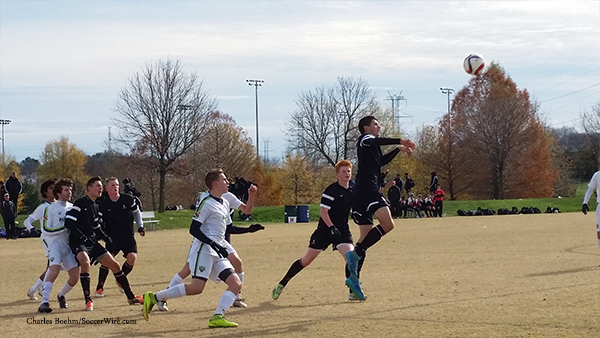 GERMANTOWN, Md. – "Growing pains" are usually seen as a problem to be managed, but if you still get a chance to experience them at age 32, you're probably doing something right.
Such is the case for the Bethesda Premier Cup, the long-running Maryland youth tournament that has become a Thanksgiving-time institution for many teams and clubs along the East Coast and continues to expand.
More than 15,000 boys and girls took part in this year's edition over the past two weekends, with Sunday marking the final day of another successful occasion of Bethesda SC's signature event.
+READ: Find Bethesda Premier Cup standings and results here
"We ended up with almost 1,000 teams but we had 400 we didn't take," tournament director Brad Roos told SoccerWire.com at the Maryland SoccerPlex, where most of the older groups' showcase action took place. "So it's competitive to get in, but we're trying to take as many teams as we can, especially in the 16s through 18s, because of college exposure. I think a lot of the college coaches like the fact that all of their games are right here. They don't have to go anywhere else."
With temperatures dropping and many teams in the midst of their most competitive stage of the season – some just wrapped up their league and/or State Cup campaigns, others are looking ahead to US Youth Soccer National League action or winter showcases next month – the Bethesda tournament often carries a "playoff atmosphere" that coaches and players find useful.
"It's a good test, good competition," said German Peri, Arlington Soccer Association's director of travel coaching, whose club entered several teams over multiple age groups, three of which are looking ahead to next month's National League event in North Carolina.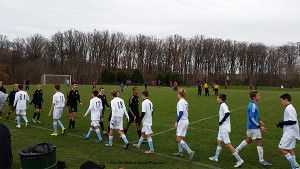 Peri and other coaches and technical directors gain the same benefit from the SoccerPlex's size and layout that college scouts do: The ability to track and watch multiple teams in short periods of time.
Teams from South Carolina to Maine made the trip to suburban Montgomery County, many of them regionally or nationally ranked, while others journeyed from points further afield like Canada and South Florida.
A larger scale brings a new set of complications with it, as this year's size forced some logistical changes.
"We added almost 200 teams to the tournament this year. So we tried for the first time where we're using field marshalls from the teams," explained Roos. "It's not something I really want to do, but because of the size of the tournament now and the amount of people we have to use from our club, it's something we're trying this year to see how it works out.
"So that's gone pretty well, a lot of the teams have been great about that. But there's little holes here and there that we have to fill in that I'm trying to get the age-group coordinators to take care of."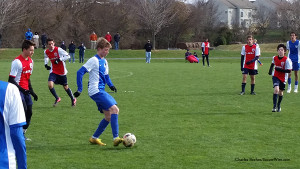 A larger Bethesda event, along with the fact that other tournaments are also taking place throughout the Mid-Atlantic region on the same weekends, puts pressure on the local refereeing pool.
"They're stretched thin," noted Roos. "I think for the first time it was over 750 games for the weekend. That's a lot of games to cover. So referees are a challenge, the whole thing with the field marshalls was a challenge this year for us. I think the facilities, organization is pretty good. We try to make people feel at home, I think that part's pretty positive."
Even with NCAA programs in the midst of postseason play, he said about 300 college coaches attended this year's tournament for recruiting purposes.