Temple hires Louisville's Bryan Green as men's soccer head coach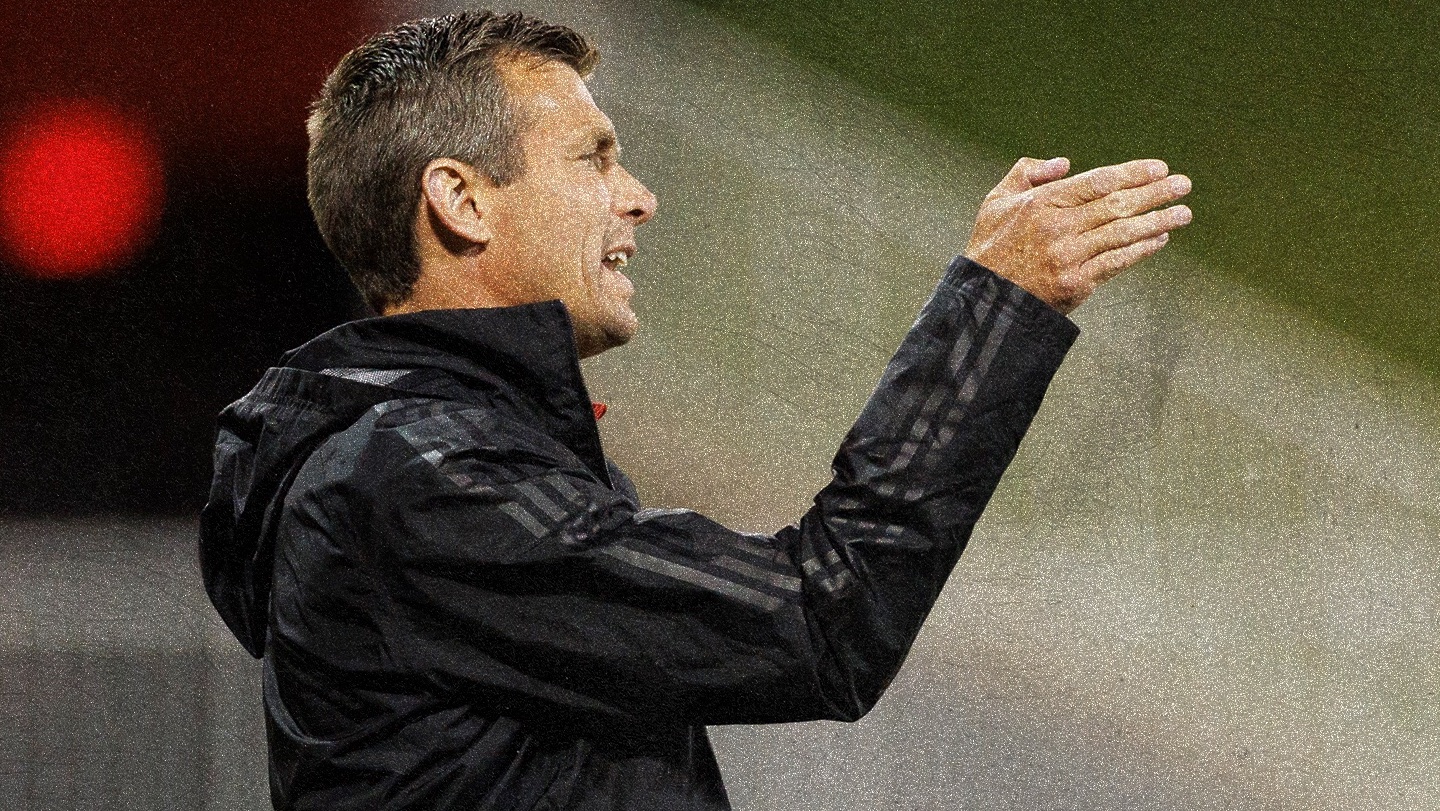 PHILADELPHIA – Bryan Green, who has 20 years of coaching experience at the NCAA Division I level including the last four as the associate head coach at Louisville, has been named Temple University's head men's soccer coach, announced Vice President and Director of Athletics Arthur Johnson.
"We are excited to welcome Bryan Green to the Temple University Family," said Johnson. "Bryan has everything we are looking for to lead our program. He served as the top assistant at highly successful programs in Louisville and West Virginia and knows the Philadelphia area having previously served on the staff at Drexel. He also has head coaching experience at Belmont and Keystone College. I am excited to see him develop our student-athletes while 'Bringing Out the Greatness' in them."
"My family and I are very excited to be joining the Temple University family and returning to Philadelphia," said Green. "I'd like to thank Vice President/Athletic Director Arthur Johnson, and Executive Senior Associate AD Kristy Bannon for this opportunity and their belief in my vision for Temple Men's Soccer. The work Kristy put in during this process was very impressive and I'm excited to work with her.
"Temple University is a special place and throughout this process Arthur, Kristy and the rest of the athletic department demonstrated their passion for Temple athletics, commitment to the success of Temple Men's Soccer and their excitement for the men's soccer program. I'm thrilled to have the opportunity to be a part of the Temple University community and lead these young men as we start the next chapter in Temple Men's Soccer."
Green served the last four seasons at Louisville, helping lead the Cardinals to three NCAA Tournament appearances, including the program's first ACC Atlantic Division title in 2021. Louisville posted a 9-6-3 record in 2022, placing third in the ACC Atlantic Division, and qualifying for an at-large berth to the NCAAs.
In 2021 and 2019, both NCAA Tournament appearances, Green helped Louisville garner 10 wins with the 2019 squad winning two tournament games to advance to the Sweet 16. In the 2020 Covid season, the Cardinals compiled a 5-8-1 record in a split season but ended the regular season with a 2-1 upset of #1 Clemson.
Six Louisville players earned All-ACC honors during his time on the staff with four players being selected in the MLS SuperDraft during his time with the program.
Prior to his time at Louisville, Green served as the head coach at Belmont for five seasons (2014-18).  While there, he guided the Bruins through two conference changes and led the program to their first postseason win in the Southern Conference and the program's first overall since 2008. He also saw his players earn eight All-Freshman conference team selections, three All-Conference honors, and one Freshman of the Year recipient.
Prior to Belmont, Green was the top assistant at Drexel for four seasons (2010-13) and was promoted to associate head coach in 2012. There, he helped guide the Dragons to consecutive NCAA Tournament appearances in 2012 and 2013, the first for NCAA appearances for the program in 40 years. He also was instrumental in Drexel winning its first Colonial Athletic Association Tournament championship in 2013.
Green also was the first assistant and recruiting coordinator at West Virginia from 2003-10. He helped the Mountaineers garner three consecutive NCAA Tournament appearances (2005-07) and four consecutive top 30-ranked recruiting classes (2006-09). Green was a part of the 2006 BIG EAST Coaching Staff of the Year.
Keystone College gave Green his first head coaching opportunity, where he guided the Giants for three seasons from 2000-02. While at the helm, he led the program to its first NJCAA Region XIX regular season title with the team advanced to the Region XIX tournament championship game. His 2002 team was ranked as high as No. 2 nationally.
Green spent one season as an assistant coach at East Stroudsburg University in 1999, helping guide the team to an NCAA Championship appearance and producing an All-American. He began his coaching career in 1997 at his alma mater, Elizabethtown College, where he served as an assistant coach for two seasons.
The National Soccer Coaches Association of American (NSCAA) has recognized 13 of Green's teams for academic excellence with the Team Academic Award.
A native of Cuyahoga Falls, Ohio, Green played collegiate soccer at Elizabethtown College where he earned All-American and All-Mid Atlantic Conference honors and was inducted into its Athletics Hall of Fame in 2019. He earned a Bachelor of Science in business administration from Elizabethtown College in 1997 and a Master of Education degree in health and physical education from East Stroudsburg University in 2000. He holds a USSF 'B' License.
Green and his wife Ehren have two sons, Henry and Nathan.