Full list of over 360 eligible players revealed ahead of 2023 MLS SuperDraft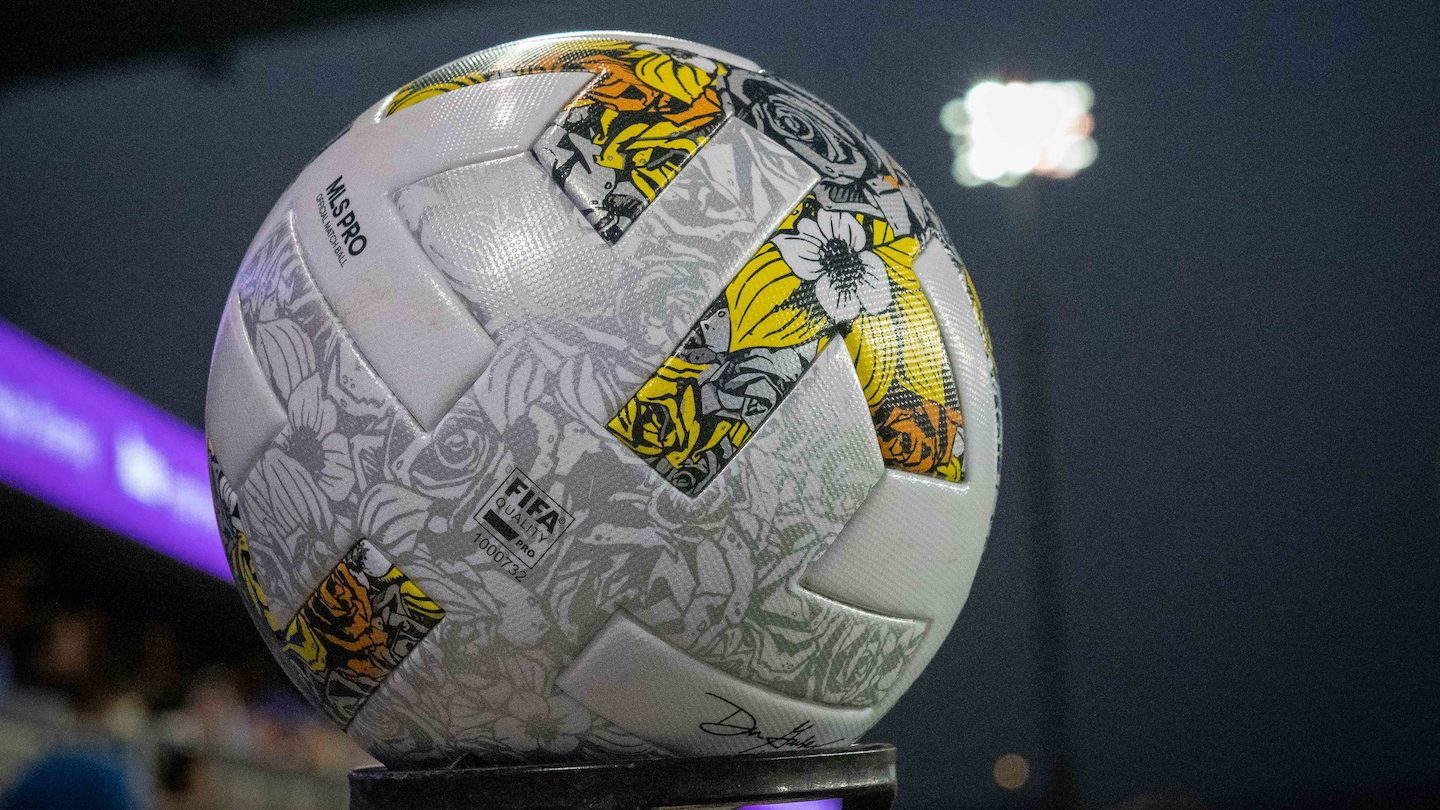 Major League Soccer announced the list of over 360 players who are eligible for selection in the MLS SuperDraft 2023 on Wednesday (5 pm ET). The full list is subject to change.
For more information on MLS SuperDraft 2023, click here. See below for a look at the eligible player list.
Abualnadi, Mohammad – Defender – University of Pittsburgh
Achara, Ugochukwu – Forward – University of Louisville
Afonso, Marco – Forward – University of North Carolina Greensboro
Afrifa, Stephen – Forward – Florida International University
Aghedo, London – Defender – Air Force Academy
Agostinelli, Carlo – Midfielder – Stanford University
Agyemang, Patrick – Forward – University of Rhode Island
Ahlander, Knut – Midfielder – Southern Methodist University
Ajago, Forster – Forward – University of Dayton
Akinjogbin, Ade – Defender – Duquesne University
Akinlosotu, Justus – Defender – Mount Saint Mary's University
Akpunonu, Joey – Defender – Bowling Green State University (Generation adidas)
Alfaro, Alex – Midfielder – Loyola University Chicago
Almeida, Rodrigo – Midfielder – University of Pittsburgh
Almeida, Rodrigo – Forward – Niagara University
Alonzo, Roberto – Midfielder – University of Illinois Chicago
Alves, Gabriel – Defender – Marshall University
Anderson, Jalen – Defender – University of North Carolina Wilmington
Andrade, Zyan – Midfielder – Marquette University
Anshelm, Melker – Defender – James Madison University
Antwi, Seth – Midfielder – University of Dayton
Arfsten, Maximilian – Forward – San Jose Earthquakes II
Asensio, Trey – Defender – University of Kentucky
Ashford, Jake – Defender – Creighton University
Avila, Pablo – Midfielder – Rutgers University
Awashie, Ben – Midfielder – Grand Canyon University
Ballard McBride, Finn – Forward – University of California Santa Barbara
Barnes, Perrin – Defender – Butler University
Barry, Habib – Forward – Seattle University
Bebej, Brett – Defender – Indiana University
Bebekian, Diran – Forward – University of California Santa Barbara
Becher, Ryan – Forward – University of Maryland Baltimore County
Beck, Jack – Midfielder – Michigan State University
Belluz, Josh – Midfielder – Villanova University
Bencomo, Jose – Defender – Laramie County Community College
Benediktsson, Viktor – Defender – Villanova University
Bercedo, David – Forward – Quinnipiac University
Berry, William (Reed) – Midfielder – Oral Roberts University
Berumen, Eddy – Defender – University of California Irvine
Bilichuk, Ryan – Goalkeeper – Elon University
Bjorgolfsson, Eythor – Forward – University of Kentucky
Blacklock, Nick – Forward – Virginia Tech
Blassou, Nicolas – Defender – University of California Los Angeles
Bolma, Joshua – Midfielder – University of Maryland (Generation adidas)
Bombito, Moise – Defender – University of New Hampshire (Generation adidas)
Boote, James – Midfielder – Seton Hall University
Borutskie, Brayden – Defender – Liberty University
Bowen, Blake – Defender – San Diego State University
Briggs, Dominic – Midfielder – Creighton University
Brown, D'Anthony – Defender – The United States Military Academy, West Point
Buca, Kevin – Midfielder – University of Michigan
Bulatovic, Vukasin – Defender – New York City II
Burns, Judson – Defender – Southern Methodist University
Butts, Liam – Forward – Pennsylvania State University
Cabrera Jr., Wilmer – Midfielder – Butler University
Caliskan, Noel – Midfielder – Loyola Marymount University
Carroll, Paolo – Forward – Yale University
Cervantes, Oscar – Midfielder – University of California Irvine
Chalbaud, Sebastian – Midfielder – High Point University
Chandler, Matt – Defender – University of Wisconsin
Chasten, Channing – Winger – Phoenix Rising
Christoffersen, Nick – Goalkeeper – University of Pennsylvania
Chung, Logan – Midfielder – University of British Columbia
Clasen, Nico – Forward – University of Nevada Las Vegas
Clegg, Tyler – Defender – James Madison University
Collodi, Michael – Goalkeeper – Columbia University
Colonna, Kyle – Defender – San Diego State University
Conerty, Eric – Midfielder – Western Michigan University
Conley, Ethan – Defender – University of North Carolina Greensboro
Cotton, Eric – Goalkeeper – University of the Pacific
Crain, William – Defender – University of South Carolina
Crivello, Raphael – Defender – University of Central Florida
Cruz, Sebastian – Midfielder – California State University Fullerton
Curti, Christian – Defender – Syracuse University
Dallmann, Jelldrik – Forward – Lipscomb University
Davie, Adam – Forward – Loyola Marymount University
Davies, Henry – Defender – University of California Santa Barbara
Davis, Reed – Forward – Ohio State University
Day, Manny – Forward – University of Dayton
DeBolt, Griffin – Defender – Butler University
DeLeone, Stefan – Forward – Denver University
Denk Gracia, Aaron – Defender – West Virginia University
Denton, Jack – Midfielder – Missouri State
DeVizio, Thomas – Defender – Rutgers University
Diao, Karim – Midfielder – University of Central Arkansas
Diaz, Kevin – Forward – University of California Los Angeles
Diaz-Bonilla, Daniel – Defender – Princeton University
Dogan, Deniz – Midfielder – Seattle University
Dollenmayer, Noah – Defender – California State University San Bernardino
Dotte, Bissafi – Defender – Campbell University
Dromers, Dyon – Defender – West Virginia University
Drought, Connor – Defender – Cornell University
Dubrovich, Jason – Goalkeeper – University of San Diego
Dudley, Ethan – Defender – Northwestern University
Durbin, Brayden – Midfielder – Ohio State University
Duval, Mason – Defender – Elon University
Edwards, Kendall – Defender – North Carolina State University
Egan, Noah – Defender – University of Vermont
El Harchi, Ismail – Forward – University of North Carolina Greensboro
Endeley, Herbert – Forward – Indiana University
Eneli, Emeka – Forward – Cornell University
Ennin, Timothy – Forward – Northeastern University
Erhardt, Luca – Forward – James Madison University
Etling, Devyn – Forward – Ohio State University
Fawole, Jonathan – Defender – George Mason University
Fazio, Mariano – Defender – Tulsa University
Ferch, Riley – Midfielder – University of California Los Angeles
Finnerty, Owen – Goalkeeper – Michigan State University
Fodrey, CJ – Forward – San Diego State University (Generation adidas)
Fowler, Sam – Goalkeeper – University of Washington
Frost, Logan – Midfielder – University of South Carolina
Gaither, Dylan – Midfielder – Mercer University
Garcia, Luis – Midfielder – Providence College
Gardner, Thomas – Midfielder – University of British Columbia
Garibay, Johan – Goalkeeper – Gonzaga University
Garvanian, Milo – Defender – University of North Carolina
Gen, Lucas – Defender – Princeton University
George, Hunter – Winger – University of Maryland
Gibert, Gael – Defender – Oregon State University
Gilyard, Dontell – Defender – University of Wisconsin Milwaukee
Glasser, Max – Forward – University of California Davis
Gomez, Christian – Forward – Univeristy of California Berkeley
Gómez, Julián – Forward – New York City II
Gonzalez, Brian – Midfielder – California Baptist University
Goumballe, Maouloune – Forward – Indiana University
Grassow, Luis – Defender – University of Kentucky
Green, Xavier – Midfielder – Ohio State University
Green, Kemali – Midfielder – Temple University
Grey, Omar – Midfielder – University of Washington
Gronli, Markus – Midfielder – Longwood University
Guerrero, Miguel – Midfielder – California State University Monterey Bay
Gulden, Noah – Defender – Lipscomb University
Gutmann, Nick – Defender – University of Kentucky
Haddock, Elian – Goalkeeper – Yale University
Hallwood, Chandler – Goalkeeper – Marquette University
Hebbeker, Hendrik – Midfielder – Hofstra University
Helleren, Lars – Goalkeeper – Seattle Pacific University
Hency, Billy – Midfielder – Loyola University Chicago
Henderlong, Karsen – Forward – Indiana University
Her, Ryan – Forward – University of the Pacific
Hernandez, Pol – Defender – Xavier University
Hinojosa, Julian – Defender – University of North Carolina
Hitzeman, Logan – Midfielder – University of South Carolina
Holbrook, Camden – Midfielder – Syracuse University
Holmes, Noah – Forward – High Point University
Holstad, Clay – Midfielder – University of Kentucky
Horton, Philip – Forward – University of Virginia
Huerman, Quenzi "Quentin" – Midfielder – Seton Hall University
Ibarra, Ricardo – Midfielder – University of California Irvine
Ibrahim, Fahmi – Forward – University of California Berkeley
Iliohan, Bryan – Forward – California Baptist University
Ille, Michael – Forward – Mercer University
Ince, Evan – Goalkeeper – California Baptist University
Iribarren, Inaki – Midfielder – University of Wisconsin
Iwe, Emmanuel – Forward – Minnesota United II
Jabang, Ousman – Defender – Mercer University
Jackson, Will – Defender – University of Akron
Jackson, Bryant – Defender – Mercer University
James, Callum – Goalkeeper – Fordham University
James, Jalen – Forward – Campbell University
Jensen, Cole – Goalkeeper – Xavier University
Jiba, Ryen – Defender – Union Omaha
Jillson, Simon – Goalkeeper – Loyola University Chicago
Joash, Shaun – Forward – Grand Canyon University
Johnson, Levonte – Forward – Syracuse University
Johnson, Carter – Midfielder – Utah Valley University
Johnston, Malcolm – Midfielder – University of Maryland
Jones-Riley, Jaden – Defender – University of Dayton
Jovel, Justin – Midfielder – California State University Fullerton
Juleau, Jared – Defender – St. John's University/Marist College
Kamal, Bilal – Midfielder – University of New Hampshire
Kang, Albert – Midfielder – Loyola University Maryland
Karani, Sean – Forward – Temple University
Kauzlaric, Renato – Midfielder – University of Akron
Kelly, Conor – Forward – North Carolina State University
Kendall, Karson – Defender – High Point University
Kennedy, Sebastian – Defender – Midwestern State University
Kigeya, Demitrius – Forward – Gonzaga University
Kim, Kevin – Midfielder – Mercer University
Kinyua, Mayola – Midfielder – Virginia Tech
Klein, John – Midfielder – Saint Louis University
Knapp, Brandon – Defender – St John's University
Knox, Roman – Midfielder – Southern Methodist University
Koleilat, Jassem – Goalkeeper – University of New Hampshire
Konincks, Diego – Defender – Campbell University
Kowalczyk, Logan – Goalkeeper – Bowling Green State University
Kruse, Paul – Goalkeeper – Creighton University
Lacey, Kameron – Forward – University of North Carolina Charlotte
Lage, Marcelo – Defender – Hofstra University
Lara, Adrian – Defender – Northern Illinois University
Le Guennec, Hugo – Defender – Rutgers University
Leggett, Wesley – Forward – St. John's University
Lehm, Kasper – Defender – Elon University
Lehmkuhl, Kurt – Midfielder – Cornell University
Levengood, Alexander – Forward – The College of William & Mary
Lockwood, Matt – Defender – Western Michigan University
Loney-Bailey, Prince – Defender – James Madison University
Luchini, Josh – Forward – University of Pittsburgh
Lukacsko, Jensen – Midfielder – Bowling Green University
Lundeen, Corey – Midfielder – Point Loma Nazarene University
Luoma, Jeremiah – Forward – North Carolina State University
Lye, Einar – Midfielder – St John's University
MacKinnon, Lyam – Forward – Villanova University
Magana, Francisco – Forward – California State University Sacramento
Maillet, Alejandro – Forward – Creighton University
Maldonado, Jesse – Midfielder – Monterey Bay
Maquat, Cam – Defender – Cornell University
Marquez, Christian – Forward – Marquette University
Martin Gil, Javier – Defender – Missouri State University
Mazzaferro, Salvatore – Defender – University of South Florida
McGlynn, Declan – Forward – Seattle University
McGuire, Duncan – Forward – Creighton University
McLaughlin, Keegan – Goalkeeper – Ohio State University
Meinhard, Alex – Forward – Tulsa University
Mensah, Moses – Defender – Campbell University
Michaelides, Constantinos – Forward – University of California Los Angeles
Milanese, Marco – Defender – University of North Carolina Greensboro
Mitchell, Luke – Defender – Creighton University
Mitrevski, Marko – Midfielder – Liberty University
Mocyunas, Collin – Defender – Marshall University
Mohammed, Shakur – Forward – Duke University (Generation adidas)
Molina-Diaz, Adrian – Forward – Oregon State University
Montana, Enrique – Defender – Clemson University
Moreno, Andres – Forward – University of Illinois Chicago
Morse, Hunter – Goalkeeper – Western Michigan University
Munie, Daniel – Defender – Indiana University
Myers, Matthew (MD) – Forward – Rutgers University
Ndiaye, Bachir – Midfielder – University of North Carolina Wilmington
Ndoye, Papa – Forward – Houston Dynamo II
Neumann, Niklas – Goalkeeper – University of Maryland
Nguyen, Aaron – Midfielder – University of Illinois Chicago
Nimick, Daniel – Defender – Western Michigan University
Noel, Valentin – Midfielder – University of Pittsburgh
Noverr, Eben – Defender – Southern Methodist University
Nwegbo, Diba – Forward – The College of William & Mary
O'Brien, Ethan – Midfielder – University of Notre Dame
O'Driscoll, Rory – Midfielder – University of New Hampshire
Olivares, Christian – Goalkeeper – Union Omaha
O'Malley, Owen – Midfielder – Creighton University (Generation adidas)
Omri, Yazid – Forward – University of the Pacific
Ortiz, Jesse – Midfielder – Seattle University
Ortiz, Ben – Forward – Utah Valley University
Osei, Damani – Defender – Santa Clara University
Padilla, Herminio – Midfielder – San Jose State University
Patterson, Drew – Forward – California Polytechnic State University, San Luis Obispo
Paul, Ilijah – Forward – University of Washington (Generation adidas)
Pedregosa, Pablo – Defender – North Carolina State University
Pellegrino, Michael – Midfielder – University of Notre Dame
Perkins, Will – Defender – Michigan State University
Perrotta, Gabriel – Goalkeeper – University of North Carolina Wilmington
Petkovic, Veljko – Midfielder – Minnesota United II
Pex, Johannes – Defender – Seton Hall University
Piccardo, Giacomo – Goalkeeper – Davidson College
Pierrot, Frantz – Forward – University of Connecticut
Pinkham, Chris – Defender – University of New Hampshire
Port, Ed – Midfielder – Jacksonville University
Portman, William – Defender – University of Akron
Prasad, Hayden – Midfielder – University of Nevada Las Vegas
Privett, Andrew – Midfielder – Pennsylvania State University
Qawasmy, Ramzi – Midfielder – Providence College
Rapaport, Emory – Defender – University of the Pacific
Rasheed, Makel – Defender – Xavier University
Reid, Isaiah – Defender – Clemson University
Richardson, Nicholas – Defender – University of Maryland
Rindov, Christopher – Defender – University of Maryland
Rivas, Sergio – Midfielder – St. Louis City II
Riviere, Zach – Midfielder – Rutgers University
Robles, Jaime – Defender – California State University Sacramento
Roby, Mark – Defender – Cornell University
Rocha, Aidan – Midfielder – Georgetown University
Rochester, Tevin – Midfielder – University of Nebraska Omaha
Rodrigues, Braudilio – Forward – Franklin Pierce University
Rodrigues, Lucca – Defender – University of Kentucky
Rodriguez, Inaki – Midfielder – University of Michigan
Rosa, Lucas – Defender – University of Pittsburgh
Rose, Tyshawn – Defender – Boston College
Rzepecki, Emile – Midfielder – Coastal Carolina University
Saborio-Perez, Marco – Goalkeeper – University of North Carolina
Sach, Henry – Midfielder – University of Tulsa
Saevarsson, Aron Eli – Midfielder – University of Wisconsin
Sala, Louis – Midfielder – Michigan State University
Salim, Abdi – Defender – Syracuse University
Salto, Kevin – Midfielder – Bay Cities FC
Sample, Bradley – Midfielder – University of Louisville
Sandhu, Justyn – Goalkeeper – Simon Fraser University/St. Bonaventure University
Sangary, Sanoussi – Defender – St John's University
Sangha, Gurman – Forward – University of Portland
Santamaria, Carlos – Midfielder – Oral Roberts University
Sarkos, Jack – Forward – Lehigh University
Scardina, Nick – Forward – University of Washington
Schmidt, Jannis – Midfielder – Cleveland State University
Screen, Robert – Defender – University of Kentucky
Semmle, Oliver – Goalkeeper – Marshall University
Serpa, Sebastian – Defender – Furman University
Seye, Mohamed – Forward – Clemson University
Shakes, Kris – Goalkeeper – Pennsylvania State University
Shannon, Jaylen – Defender – Western Michigan University
Shapiro-Thompson, Amos – Midfielder – Boston College
Sharp, Charlie – Forward – Western Michigan University
Shealy, Russell – Goalkeeper – Syracuse University
Shmelev, Iakov – Defender – Michigan Stars FC
Shockey, Dylan – Defender – Loyola Marymount University
Sigurdarson, Stefan – Forward – Boston College
Simeon, Nathan – Defender – University of San Francisco
Sinclair, Amferny – Midfielder – Syracuse University
Sing, Dylan – Forward – Western Michigan University
Singelmann, Noah – Defender – Syracuse University
Singer, Jack – Defender – University of California Berkeley
Sjoberg, Buster – Defender – Syracuse University
Skinner, Joey – Defender – Clemson University (Generation adidas)
Sonnenberg, Micah – Defender – Oakland University
Sosa, Jose – Midfielder – University of California Los Angeles
Soto, Christian – Midfielder – University of Washington
Souza, Victor – Defender – Boston College
Souza, Joao – Midfielder – Marshall University
Stitz, Ben – Midfielder – University of Pennsylvania
Stockley, Brooks – Midfielder – University of Alabama Birmingham
Stojanovic, Stefan – Forward – Philadelphia Union II
Stone, Nick- Defender – Michigan State University
Suber, Sean – Defender – Univeristy of North Carolina, Charlotte
Sutton, Alex – Goalkeeper – Lafayette College
Suzuki, Takuma – Midfielder – Wake Forest University
Swallen, Jake – Midfielder – Wake Forest University
Taylor, Scotty – Forward – Duke University
Temple, Jackson – Midfielder – Rutgers University
Theobald, Caden – Midfielder – Charleston Battery
Thiesen, Bjarne – Defender – West Virginia University
Thomson, Cade – Midfielder – Sporting Kansas City II
Tojaga, Sam – Midfielder – University of Akron
Toney, Thomas – Midfielder – Yale University
Tounkara, Fallou – Midfielder – Fairleigh Dickinson University
Tracey, Greg – Midfielder – University of Portland
Travasos, Collin – Goalkeeper – University of California, Berkeley
Trent, Holden – Goalkeeper – High Point University
Tunbridge, Mason – Midfielder – University of San Diego
Ueland, Andreas – Defender – University of Virginia
Valdivia, Dominic – Defender – University of San Francisco
van der Sar, Joe – Goalkeeper – University of Pittsburgh
Vang, Kevin – Midfielder – Providence College
Vignali, Izaiah – Midfielder – University of North Carolina, Greensboro
Villalobos Vega, Mauricio – Midfielder – University of Central Florida
Villegas, Adrian – Midfielder – Southern Oregon University
Vivi, Gino – Forward – University of Central Florida
von Knebel, Johann – Midfielder – University of New Hampshire
Wagner, John (JD) – Defender – United States Naval Academy
Waleffe, Derek – Midfielder – Clemson University
Walker, Isaac – Goalkeeper – University of Kentucky
Walker, Eric – Goalkeeper – St. Louis City II
Walti, Jackson – Midfielder – University of Pittsburgh
Warren, Robert Cooper – Midfielder – United States Military Academy, West Point
Watson, Callum – Midfielder – Creighton University
Watson, Jalen – Defender – Pennsylvania State University
Wehner, Austin – Forward – California State University, Sacramento
Williams, Mo – Defender – University of Notre Dame
Wittenbrink, Ryan – Midfielder – Indiana University
Wood, Hayes – Defender – Lipscomb University
Wright, Daniel – Forward – University of Virginia
Wrona, David – Midfielder – Wake Forest University
Wu, Daniel – Defender – Georgetown University
Yari, Kian – Midfielder – Missouri State University
Yeagley, Ben – Midfielder – Indiana University
Young, Tyler – Midfielder – Campbell University
Zakowski, Ben – Forward – Monmouth University
Zengue, Xavier – Defender – University of Dayton