Teams qualify for ENPL, NPL postseason with top finishes in NYCSL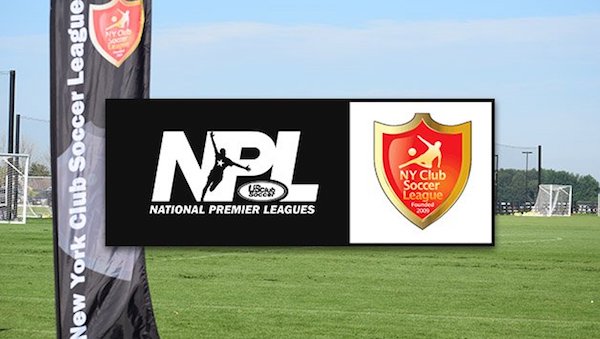 CHARLESTON, S.C. (Via US Club Soccer) – All but two boys age groups have been determined after a highly competitive season in the New York Club Soccer League (NYCSL) – NPL Division.
To date, 13 teams across boys and girls age groups in the league have been awarded championships. The 15-U and 19-U boys divisions will be finalized in a week.
As an ENPL qualifying competition, the top four boys teams in each age group now move on to their respective ENPL and NPL playoff paths.
In the 2017-18 campaign, the CSA-Hudson Valley and STA boys teams established themselves as powerhouses within the NYCSL, leading the way with three ENPL qualifying teams, respectively. The ENPL is the highest level of boys youth soccer in US Club Soccer.
On the girls side, SUSA FC made a statement by clinching three age group titles and now look ahead to the coveted destination of all NPL girls teams: the annual Girls NPL Finals.
Here is the complete breakdown of NYCSL champions and postseason qualifiers:
NYCSL boys champions / boys runners-up (14-U through 17-U qualify for 2018 ENPL Eastern Playoff qualifiers):
13-U: Atletico FC / SUSA FC
14-U: Barca Academy NY / SUSA FC
15-U: CSA-Hudson Valley or STA* (to be determined)
16-U: CSA-Hudson Valley / STA
17-U: CSA-Hudson Valley / Brentwood
19-U: STA or White Plains* (to be determined – qualifies to ENPL 19-U National Finals)
NYCSL boys 3rd place / boys 4th place (2018 Boys Eastern NPL Finals):
15-U: NY Hota Bavarian SC / Quickstrike FC
16-U: NY Elite FC / Massapequa SC
17-U: STA / Quickstrike FC
NYCSL girls champions (2018 Girls NPL Finals):
13-U: STA
14-U: NJ Crush
15-U: SUSA FC
16-U: Quickstrike FC
17-U: SUSA FC
19-U: SUSA FC
The boys champions and runners-up have earned qualification to the 2018 ENPL Eastern Playoffs, while the runners-up in the 15-U through 17-U age groups have qualified to the 2018 Boys NPL Eastern Finals. Both events will be held in Lancaster, Mass., June 29 – July 3. The top two teams from the ENPL Eastern Playoffs will move on to the ENPL National Finals, July 13-14 at Aurora Sports Park in Aurora, Colo., to determine the ENPL national champion at each age group.
The girls champions will compete in the 2018 Girls NPL Finals, July 12-16 at Aurora Sports Park, in Aurora, Colo. The qualifying teams will play group games before advancing to knock-out rounds to determine the girls NPL champion in every division.