Teams from seven states win Capital Fall Classic girls division titles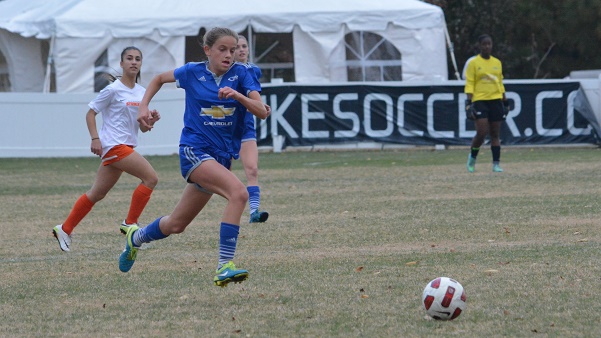 Results | Tournament Website
Follow @RSKTournaments: Twitter | Instagram
(Via Richmond Strikers) – A total of 33 teams representing 26 clubs won division championships on Sunday at the Capital Fall Classic Girls Weekend, the second and final leg of the Richmond Strikers Tournament Series' end-of-season event.
The eclectic group of division champion teams were from seven different states, in one of the tournament's widest-reaching editions to date. In addition to 20 Virginia sides winning their groups, others representing Florida, Maryland, New York, North Carolina, Pennsylvania and West Virginia did the same.
Fredericksburg FC, St. Mary's Soccer, Virginia Soccer Association and Virginia Rush each had two teams earn first place finishes, as host club Richmond Strikers led the way with three.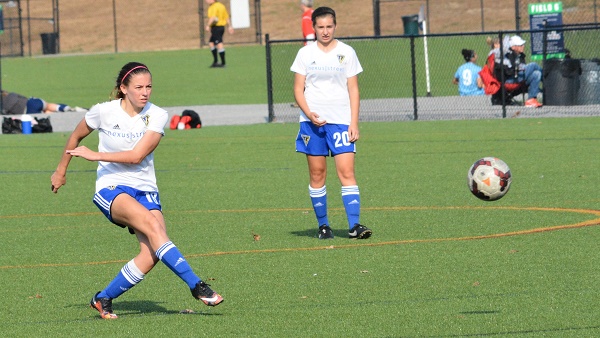 Champions of 11 Premier Divisions also earned guaranteed acceptance into the 2017 Jefferson Cup, one of the nation's most exclusive showcase tournaments.
+Read: Division champions crowned at Capital Fall Classic Boys Weekend
Gunston SC '07 Red swept the competition in the U-10 Premier Division, posting a perfect 4-0-0 record while outscoring opponents 13-3.
At the U-11 level, Richmond Strikers '06 Elite earned Jefferson Cup qualification with an unbeaten 3-0-1 run through the Premier Division, notching a 9-2 goal differential.
Maryland side Lutherville-Timonium SC '05 Strikers Purple advanced through Group B of the U-12 Premier Division with a pair of clean sheet wins, before going on to defeat Old Line FC 2-1 in the semifinals and Jacksonville '05 Coastal Surge Black 8-3 in the title match.
The U-13 Premier Division saw Herndon Youth Soccer Crush '04 qualify for the Jeff Cup via four consecutive victories. After earning a pair of hard fought 2-1 wins in Group A, Herndon shut out Richmond Strikers '04 Elite 1-0 in the semifinals before going on to blank Commonwealth Futbol Black '04 by a 2-0 score in the final.
Virginia Rush '03 posted an unbeaten 2-0-1 record to finish atop Group B in the U-14 Premier Division, advancing to the final where Rush picked up a 1-0 clean sheet victory over New River United 03.
+Read: Jefferson Cup expands to four weekends starting in 2017
Another Virginia Rush squad, the '01 Girls, placed first in the closely-contested U-16 Premier Orange Division, edging Ohio's Soccer Vision Academy on goal differential after the teams tied with undefeated 3-0-1 records.
Pennsylvania side Vincent United F.C. '02 Integrity stormed through Group B of the U-15 Premier Division with three straight wins, outscoring the competition by a margin of 15-3. Vincent United secured its place in the 2017 Jefferson Cup on Sunday by shutting out Richmond Strikers '02 Elite 1-0 in the title match.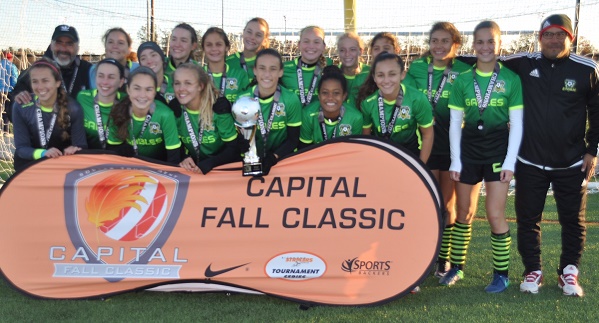 New York's Empire United Rochester '01 steamrolled its way to four straight wins, culminating with a defiant 3-0 shutout of Richmond Strikers 01 Elite in the final. Empire United cruised to three wins in Group B on its way to the final, outscoring its group opponents by a total of 15-1.
Florida team Coral Gables Soccer Storm '00 did not allow a single goal over the course of four wins, claiming the U-17 Premier Division trophy. Coral Gables scored nine goals during three Group A matches, and came out on top 1-0 in a defensive battle against Northern Virginia side SCAA Elite 00 in the final.
In a U-18 women's age group loaded with quality teams, Pennsylvania side North Union United '99 Lady Cannons and Virginia's Arlington '99 White claimed the Premier Orange and Premier Black Division championships, respectively.
North Union United powered through Group A of the Premier Orange Division with three straight wins, racking up 13 goals and only allowing one before defeating FC Richmond Mystx 3-0 in the title match.
Arlington '99 White came out on top of the five-team Premier Black Division which featured a showcase format, earning two wins and two draws. The tough Arlington defense conceded just one goal over the course of the four matches, playing in one of the most competitive divisions as all five teams secured at least one win.
See below for the list of division champions and finalists from the Girls Weekend.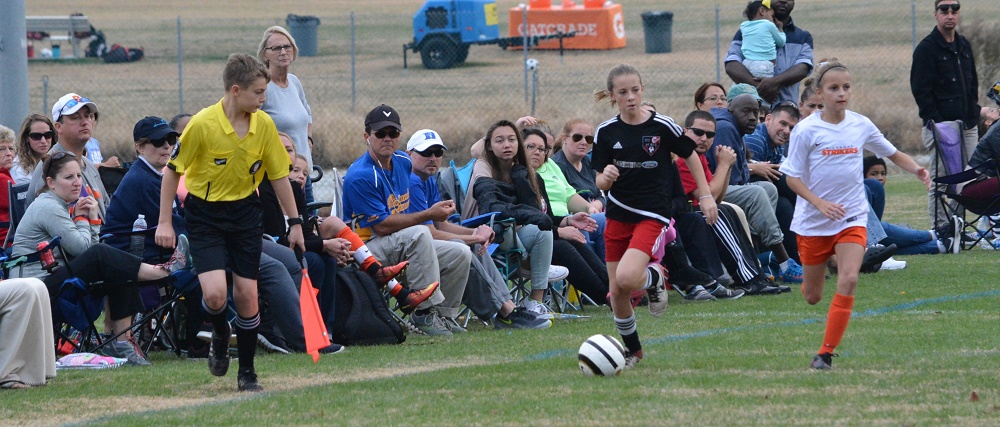 Capital Fall Classic Girls Champions and Finalists
*2017 Jefferson Cup Qualifier
U-9
Orange Division
Champion: Fredericksburg FC 08 Black (VA)
Finalist: SYA Cardinals 08 Red (VA)
Black Division
Champion: SYA Cardinals 08 White (VA)
Runner-up: Tidewater Sharks 08 (VA)
U-10
Premier Division
Champion: Gunston SC 07 Red (VA)*
Runner-up: Tidewater Sharks 07 (VA)
Classic Division
Champion: St. Mary's Soccer Spirit Academy Red (MD)
Finalist: Premier AC 07 Gold (VA)
U-11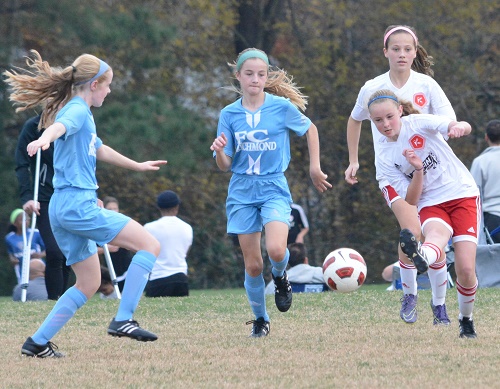 Premier Division
Champion: Richmond Strikers 06 Elite (VA)*
Runner-up: CYA Purple 06 (VA)
Superior Orange Division
Champion: Richmond Strikers 06 Elite Black (VA)
Finalist: Tidewater Sharks 06 (VA)
Superior Black Division
Champion: CYA Gold 06 (VA)
Finalist: Richmond Strikers 06 Premier Black (VA)
Classic Division
Champion: Richmond Strikers 06 Premier White (VA)
Finalist: SOCA 06 Classic (VA)
U-12
Premier Division
Champion: LTSC 05 Strikers (MD)*
Finalist: Jacksonville 05 Coastal Surge Black (NC)
Superior Orange Division
Champion: Valley AFC Xpress 05 Green (VA)
Finalist: Wilson YSA Explosion 05 (NC)
Superior Black Division
Champion: Fredericksburg FC 05 Red (VA)
Finalist: Shenandoah Valley United 05 Blue (VA)
Classic Orange Division
Champion: Tri-County SC 05 Pride (WV)
Finalist: Premier AC 05 Gold (VA)
Classic Black Division
Champion: VSA 05 NCSL Pre-Academy (VA)
Finalist: Powhatan Fury 05 Black
U-13
Premier Division
Champion: Herndon Youth Soccer Crush 04 (VA)*
Finalist: Commonwealth Futbol Black 04 (VA)
Superior Division
Champion: St. Mary's Soccer Fire (MD)
Finalist: Reston Revolution Blue (VA)
Classic Division
Champion: Premier AC Cosmos (VA)
Finalist: Yorktown FC Independence (VA)
U-14
Premier Division
Champion: Virginia Rush 03 (VA)*
Finalist: New River United 03 (VA)
Superior Orange Division
Champion: Richmond Strikers 03 Elite Black (VA)
Finalist: SOCA 03 Classic Blue (VA)
Superior Black Division
Champion: Stafford Revolution 03 Blue (VA)
Finalist: Fredericksburg FC 03 Red (VA)
Classic Division
Champion: VSA 03 Select Navy (VA)
Finalist: Premier AC Surge (VA)
U-15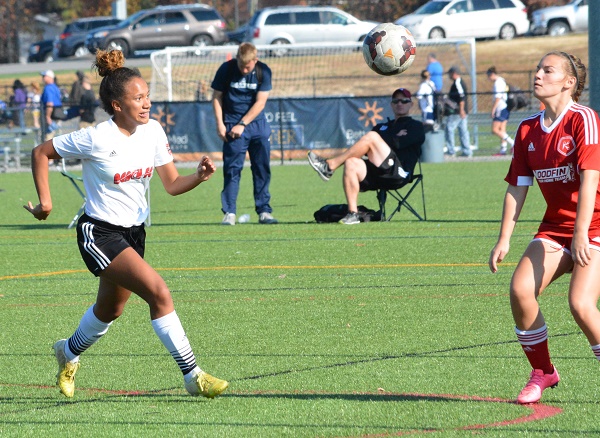 Premier Division
Champion: Vincent United F.C. 02 Integrity (PA)*
Finalist: Richmond Strikers 02 Elite (VA)
Superior Orange Division
Champion: Pitt Greenville SA Stars (NC)
Finalist: CYA Purple 02 (VA)
Superior Black Division
Champion: VB City 02 Girls Academy (VA)
Runner-up: Beach FC 02 Legacy (VA)
Classic Division
Champion: Reston Renegades (VA)
Runner-up: SOCA 02 Classic (VA)
U-16
Premier Orange Division
Champion: Virginia Rush 01 (VA)*
Runner-up: Soccer Vision Academy 14 (OH)
Premier Black Division
Champion: Empire United Rochester 01 (NY)*
Finalist: Richmond Strikers 01 Elite (VA)
Superior Division
Champion: Old Dominion SC Xtreme (VA)
Finalist: Arlington 01 Blue (VA)
U-17
Premier Division
Champion: Coral Gables Soccer Storm 00 (FL)*
Finalist: SCAA Elite 00 (VA)
Superior Division
Champion: Central Virginia United 00 White (VA)
Finalist: SYC Lions Purple (VA)
U-17/18
Classic Division
Champion: Golden Ball 98 (VA)
Finalist: Yorktown FC Freedom (VA)
U-18
Premier Orange Division
Champion: North Union United 99 Lady Cannons (PA)*
Finalist: FC Richmond Mystx 98 (VA)
Premier Black Division
Champion: Arlington 99 White (VA)*
Runner-up: Beach FC 98 Red Reign (VA)
Superior Division
Champion: Richmond Kickers 99 South (VA)
Finalist: Monticello United Flames-Black (VA)