Tab Ramos names USA roster for 2018 Concacaf U-20 Championship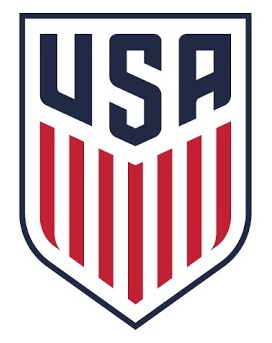 U.S. Boys / Men's National Team Roster Pools (2018)
U-15 | U-16 | U-17 | U-18 | U-19 | U-20 | MNT
CHICAGO (Via U.S. Soccer) – U.S. Under-20 Men's National Team head coach Tab Ramos has named a 20-player roster to defend the team's confederation title at the 2018 Concacaf U-20 Championship, which takes place from Nov. 1-21 at IMG Academy in Bradenton, Fla.
The 2018 tournament marks Concacaf's largest Under-20 World Cup qualifying tournament ever, with 34 member associations participating. The top four teams will qualify for the 2019 FIFA Under-20 World Cup, set for May 23 to June 15 in Poland.
"I'm looking forward to this U-20 World Cup Qualifying challenge," Ramos said. "This new format provides opportunities to many nations and makes the qualifying process much more difficult. Although our preparation will be short, we will be ready to defend our first-ever Concacaf title"
+READ: U.S. U-17 MNT captures 2nd place at International Youth Tournament
As the tournament's top seed, the U.S. was drawn into Group A and opens the tournament against Puerto Rico (Nov. 1), followed by U.S. Virgin Islands (Nov. 3), Trinidad and Tobago (Nov. 5) and Saint Vincent and the Grenadines (Nov. 7) before finishing up against Suriname (Nov. 9).
Games will be streamed live on Concacaf GO, available at www.concacafgo.com or the Concacaf GO app on iTunes and Google Play. A free trial of Concacaf GO is available through Dec. 1.
2018 Concacaf U-20 Championship Roster by Position (Club or College; Hometown)

GOALKEEPERS (2): 1-Brady Scott (FC Koln/GER; Petaluma, Calif.), 12-CJ Dos Santos (S.L Benfica/POR; Philadelphia, Pa.)
DEFENDERS (7): 2-Jaylin Lindsey (Sporting KC; Charlotte, N.C.), 3-Chris Gloster (Hannover 96/GER; South Orange, N.J.), 4-Mark McKenzie (Philadelphia Union; Bear, Del.), 5-Matthew Real (Philadelphia Union; Drexel Hill, Pa.), 14-Manny Perez (N.C. State; Garner, N.C.), 16-Julian Araujo (LA Galaxy; Lompac, Calif.), 19-Sam Rogers (Seattle Sounders FC; Seattle, Wash.)
MIDFIELDERS (6): 6-Brandon Servania (FC Dallas; Birmingham, Ala.), 7-Juan Pablo Torres (K.S.C. Lokeren Oost-Vlaanderen/BEL; Lilburn, Ga.), 8-Alex Mendez (SC Frieburg/GER; Los Angeles, Calif.), 10-Paxton Pomykal (FC Dallas; Highland Village, Tex.), 15-Anthony Fontana (Philadelphia Union; Newark, Del.), 18-Isaac Angking (New England Revolution; Providence, R.I.)
FORWARDS (5): 9-Justin Rennicks (Indiana Univ.; Hamilton, Mass.), 11-Ulysses Llanez (Unattached; Lynwood, Calif.), 13-Griffin Dorsey (Indiana Univ.; Evergreen, Colo.), 17-Ayo Akinola (Toronto FC/CAN; Detroit, Mich.), 20-Frankie Amaya (UCLA; Santa Ana, Calif.)
The new Concacaf U-20 Championship format features four groups of six teams and two groups of five teams. Following round-robin group play, the top team in each of the six groups will advance to the qualification stage, where they will be divided into two groups of three. After a second edition of round-robin play, the two group winners plus the second-place finishers will qualify for the 2019 FIFA U-20 World Cup. Additionally, the two group winners will advance to the tournament final to determine the regional champion.
Teams qualifying for the qualification stage of the tournament will be permitted to amend the 20-player roster and replace up to six players within 24 hours following completion of their final group stage match.
The USA returns to the confederation tournament as defending champion after capturing its first title at the U-20 level in March of 2017, defeating Honduras via penalty kicks in the final . The team went on to reach the quarterfinals of the 2017 FIFA U-20 World Cup in Korea Republic, where it lost to eventual tournament runners-up Venezuela 2-1 in extra time.
ROSTER NOTES:
The USA roster consists of 15 players representing pro clubs from five different countries: Belgium, Canada, Germany, Portugal and the USA.
Four players are collegiate athletes: Griffin Dorsey and Justin Rennicks (Indiana), Manny Perez (N.C. State), and Frankie Amaya (UCLA).
Ten players represent seven MLS clubs: Philadelphia Union (3), FC Dallas (2), LA Galaxy (1), New England Revolution (1), Seattle Sounders (1), Sporting KC (1), and Toronto FC (1).
Ten players are 19 years old, eight are 18, and two are 17 (Araujo and Llanez). The two 17-year-olds are age-eligible for the 2021 FIFA U-20 World Cup.
Goalkeeper Brady Scott is the only returning player from the USA's 2017 FIFA U-20 World Cup team after serving as the team's third 'keeper in Korea Republic.
Four players were part of the USA's 2017 FIFA U-17 World Cup team that fell to eventual champion England in the quarterfinals in India: goalkeeper CJ Dos Santos, defenders Chris Gloster and Jaylin Lindsey and forward Ayo Akinola.
Lindsey was named to the 2017 Concacaf U-17 Championship Best XI after helping the USA to a second-place finish and a World Cup berth.
Nineteen of 20 players have spent time playing in the U.S. Soccer Development Academy.
In addition to nine players from U.S.-based MLS teams that came up through their respective academies, the remaining 10 players last played for the following DA sides: Amaya (Pateadores), Dorsey (Colorado Rush), Dos Santos (Philadelphia Union), Gloster (New York Red Bulls), Llanez (LA Galaxy), Mendez (LA Galaxy), Perez (Capital Area Railhawks Academy), Rennicks (New England Revolution), Scott (De Anza Force), Torres (Georgia United).
Ulysses Llanez was named 2018 U-16/17 Development Academy West Conference Co-Player of the Year.
Griffin Dorsey won the 2015/16 U15/16 Central Conference Player of the Year and Manny Perez was that year's East Conference Player of the Year.
Paxton Pomykal and Brandon Servania were part of the FC Dallas U-15/16 team that won the 2016 Development Academy Championship. Pomykal was also part of the club's U17/18 team that also won the championship that year.
USA U-20 QUALIFYING AND WORLD CUP HISTORY:
The U.S. U-20 MNT is competing in the Concacaf Youth Tournament or Championship for the 27th time. In addition to winning the 2017 title, the USA has earned second place in the qualification tournament six times (1980, 1982, 1986, 1992, 2009, 2013).
The U.S. has qualified for 15 of 21 FIFA World Youth Championships/FIFA U-20 World Cups since the biannual tournament started in 1977, including 10 of the last 11 and three straight under the guidance of Ramos. The team was eliminated in the quarterfinals in each of the last two World Cups, falling on penalties to eventual champion Serbia in 2015 and in extra time to runner-up Venezuela in 2017. The USA's best U-20 World Cup finish was a fourth-place performance at the 1989 FIFA World Youth Championship in Saudi Arabia.