Syracuse women's soccer hires Harold Warren as assistant coach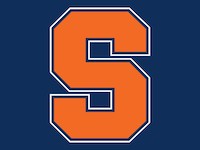 SYRACUSE, N.Y. (Via Syracuse University) – Harold Warren, a member of the 2007 NCAA Championship staff at USC and the former head coach at UAB, has joined the Syracuse women's soccer program as an assistant coach.
"I have known Harold for almost 10 years because we've coached against each other," Syracuse head women's soccer coach Nicky Adams said. "I am so excited that we are finally working together. Harold's knowledge of the game, his unbelievable work ethic and love for the sport are just a few of the things that make him great.
"Harold has been around so many elite programs and has had a huge part in the success of each of them. His experience will definitely help take Syracuse women's soccer to the next level."
Warren previously served as the head women's soccer coach at UAB from 2011-16. After leading the Blazers to an 8-29-1 record in his first two seasons, Warren turned the program around in 2013, guiding the squad to an 11-7-2 record and reaching double-digit wins for the first time since the 2009 season.
"I'm extremely excited and blessed to join the Syracuse family and women's soccer staff," Warren said. "I've known Nicky for years and have a tremendous amount of respect for her as a person and coach. Having the opportunity to work with Nicky, Kelly and the student-athletes is a great opportunity and an honor."
Before arriving at UAB, Warren spent four years on the staff at USC, where he helped turn the Trojans into one of the most successful programs in the nation while working with the defense as associate head coach. In the four years Warren was on staff at USC, the Trojans earned berths in the NCAA Tournament in each of those seasons while compiling a cumulative record of 61-20-10. The Trojans won their first national title in 2007, finishing with a 20-3-2 record. USC recorded 15 shutouts and allowed only 13 goals during the season.
Warren spent four seasons as an assistant at Arizona before joining USC. The Wildcats went 40-35-7 in his time on staff and advanced to the third round of the NCAA Tournament in 2005.
Prior to taking the position at Arizona, Warren served one season as an assistant at UC Irvine in 2002. He was the assistant coach for the California Olympic Development Program's (ODP) 16-17 age group and an ODP scout for Southern California male and female talent from 2001-03.
As a player, Warren was a defender and a forward at Riverside Community College before transferring to Cal State Fullerton in 1989. He then transferred to Cal Poly Pomona, where he graduated with a bachelor's of science degree in communications in 2002.