SYC announces Esteban Maldonado as new Technical Director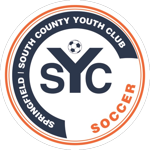 (Via SYC) – Esteban "Este" Maldonado will join Springfield South County Youth Club (SYC) as the new Youth Soccer Technical Director.
Maldonado joins SYC from Lee Mount Vernon Sports Club (LMVSC) where he recently held the position of Youth Soccer Technical Director. He has been coaching at LMVSC for close to 10 years and coaching youth soccer for over 14 years. He is a former Virginia State ODP Head Coach, Northern Virginia District ODP Head Coach and CCL United Head Coach and holds an USSF National "A" License, USSF National Youth Coaching License and Manchester United Long-Term Player Development diploma.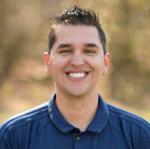 "Este has a strong work ethic, and I have always found him to be humble and keenly interested in developing players and coaches in the right manner and not at the expense of the result" said VYSA Technical Director Gordon Miller.
Maldonado is highly respected among his peers, and as a coach, he has trained teams that have won top tournaments in the nation such as the Disney Showcase, the Bethesda Showcase, the FC Delco Invitational tournament, just to name a few. Under the guidance of Maldonado as Technical Director at LMVSC, they had 7 VA State Championships, 1 Regional Championship, 1 finalist appearance as well as 3 teams who qualified for the USYS National League teams. In addition, he has developed players that have gone on to play for the USWNT Senior National Team, Youth National Team and many players that have played at the highest collegiate levels.
For the past three years as the Technical Director for LMVSC, Maldonado has created training programs designed for individual player development that now have over 200+ participants and has helped over 700+ players place in VA District ODP, 400+ players place in VA State ODP, over 20+ players selected to the regional team, 6 players in the U.S National Team Camp and close to 50 players that have gone to play in college.
As a player, Maldonado grew up playing for Chivas in Guadalajara, Mexico. After his move to Northern Virginian, he played under Virginia-DC Soccer Hall of Famer Clyde Watson for Team America where he won a Virginia state cup championship. He also played locally for Edison High School where he helped his team achieve the title of district champions. Throughout his player career, he has received numerous awards and recognitions such as Washington Post All-Metro player of the year, four-time all-state selection, regional player of the year, district player of the year, and was invited to play in the Adidas Elite Player Soccer Program.
Based on all his achievements, Maldonado was ranked among the top 100 college recruits by topdrawersoccer.com in 2004 and received a full scholarship to play for NCAA Division 1 at James Madison University where he played as a midfielder/forward and received a Bachelor of Science in Sports Management with a minor in Business Administration. Before college, he trained overseas for AJ Auxerre, Lorient FC and FC Metz in France.
"I'm very excited to work with Coach Este in the development of both our coaches and our players. We both share the belief that player development starts with culture, great training, and hard work. So, we look forward for Este to lead our club in a sort of renaissance." said Cesar Torres, SYC Travel Soccer Commissioner.
Maldonado will work hand-in-hand with Youth Soccer Executive Director Dotty Talbott, as well as current staff in all technical matters. He will help to develop the club's methodology, curriculum, style of play, develop culture as well as the tasks of annual technical planning, technical direction for player development and education of coaches within the age groups and even advise college placement for all interested players, the club said.
"Este's unique expertise in both soccer and the operations of a youth soccer program will prove invaluable as we plan the next phase of growth and professionalism for our club," Talbott said. "I look forward to working with Coach Este for many years to come."