Next College Student Athlete enters partnership with GotSoccer

CHICAGO (Via NCSA / GotSoccer) — Next College Student Athlete (NCSA), the world's largest college athletic recruiting network, today announced its partnership with leading soccer software solution provider, GotSoccer.
As the leading soccer software solution in the U.S., GotSoccer is used by more than 2,000 league and tournament events to schedule over one million soccer games annually. There are over 2.1 million profiles of soccer players ages 13-18 within the GotSoccer network.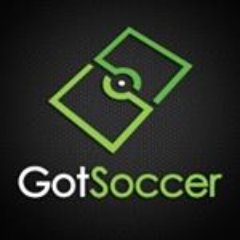 As GotSoccer's partner, NCSA will provide college recruiting tools and resources to GotSoccer athletes ages 13 and older. In addition, high school athletes with GotSoccer profiles will have the option to opt-in the NCSA recruiting network to create a free recruiting profile and gain access to NCSA's robust network of college coaches.
+READ: ECNL presents at United Soccer Coaches Convention in Chicago
"NCSA and GotSoccer share the same goal – to provide innovative solutions and services to help athletes continue to play the sport they love," said NCSA President Lisa Strasman. "We look forward to offering GotSoccer athletes the tools they need to compete at the college level and earn a degree."
"GotSoccer and NCSA provide recruiting software for clubs, coaches and families, but NCSA provides a more personal touch to its clients that we couldn't offer," said GotSoccer Director William Cameron. "That personal touch is what really sets NCSA apart. Athletes and families can trust they're working on your behalf to get you into the right university."
Founded in 2000 to help educate student-athletes and their families and assist them in navigating the college athletic recruiting process, Next College Student Athlete (NCSA)combines proprietary technology with specialized experts to offer a comprehensive approach to every phase of the recruiting process.