Super Y League adds Istria SC to North Atlantic Division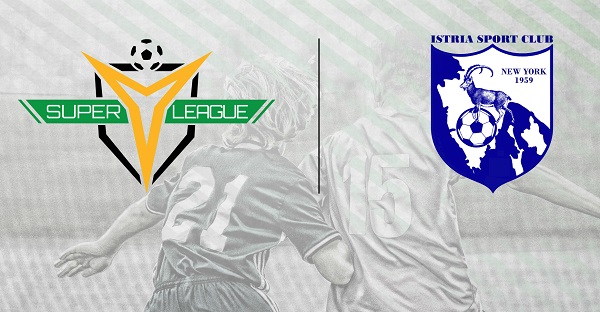 (Via Super Y League) – With recent additions such as Manhattan SC and Brooklyn City F.C., the Super Y League continues to grow its presence in the five boroughs with the addition of Queens-based Istria SC.
The league's newest member will compete in the North Atlantic Division in 2018.
"The addition of Istria SC is a fantastic for the Super Y League's North Atlantic Division," said Dominic Colarusso, the USL's Associate of Business Development. "After recent announcements in Manhattan and Brooklyn, the league's growth into Astoria, and Queens in general, only expands our ability to provide access to a developmental home for additional thousands of players. We're thrilled to introduce Istria SC to our growing local competition within New York City."
One of the most prominent clubs within the New York City soccer community, Istria SC is dedicated to enhancing the visibility and exposure of its players, and looks to provide increased development for its players within the SYL's regional competition and national events. Home to an ethnically diverse community of thousands of young athletes from all over the world, Queens is a growing soccer hotbed and the Super Y League will help elevate those players to new heights.
"In the short term, the club's goals are to build increased visibility for the organization and to attract the highest caliber of players," said Ivo Mohorovic, Istria SC's Sporting Director. "In the long term, joining the Super Y League will allow Istria SC to enhance our development of current players by providing a high level of competition both within our region and on a national scale. The goal is for them to use those skills at the next level."
A part of United Soccer Leagues, LLC, which also operates the Division II USL, the new third-division league and Premier Development League, the Super Y League features a summer platform with an annual North American Championship in December.