Staten Island Youth Soccer League to host clean-up at Owl Hollow Fields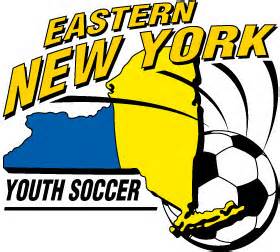 (Via ENYYSA) – The Staten Island Youth Soccer League (SIYSL), in partnership with New York City Department of Parks and Recreation, will host a Park Clean-Up at Owl Hollow Fields this Saturday, October 17 from 11 am to 4 pm. The SIYSL is partnering with New York City under the It's My Park Initiative to maintain the beauty of the park's parking lots and pathways around the four soccer fields there.
"We could be expecting up to 100 volunteers this Saturday," said SIYSL Vice President and Field Committee Chair Rob Libertelli. "We approached the Parks Department a few weeks ago about the possibility of cleaning up the overgrowth and garbage in the area and they immediately set us up with the It's My Park Initiative."
The New York City Department of Parks invites local communities to get involved in It's My Park hands-on service projects in all five boroughs of New York City. The program offers year-round volunteer opportunities — from painting benches and planting bulbs, to weeding and cleaning and much more. New York City facilitates service projects for diverse groups, and also invites individuals and families to join in projects.
"We want to help maintain Staten Island's first all-soccer facility and make it enjoyable for all who visit," commented SIYSL President Bill Smith. "We also wanted the Parks Department to see how dedicated we are to serving the soccer community on Staten Island and our willingness to help with the Park's maintenance in some way."
In addition to the volunteers from SIYSL, the southernmost league in the Eastern New York Youth Soccer Association (ENYYSA), representatives from New York City Parks, local Boy and Girls Scout Troops, Staten Island high school soccer players and students from across the island will be volunteering on Saturday. Activities include garbage clean-up, weeding and planting, pruning the overgrowth and cleaning the parking lot and walkways.
"We have extended invitations to our local representatives who have expressed their interest and support of our league and this project," added Libertelli. " We hope this will be just the start of a long and prosperous relationship with Parks and the Staten Island community. We hope to see a lot of you there."