Southern Utah University adds pair of international recruits to 2021 class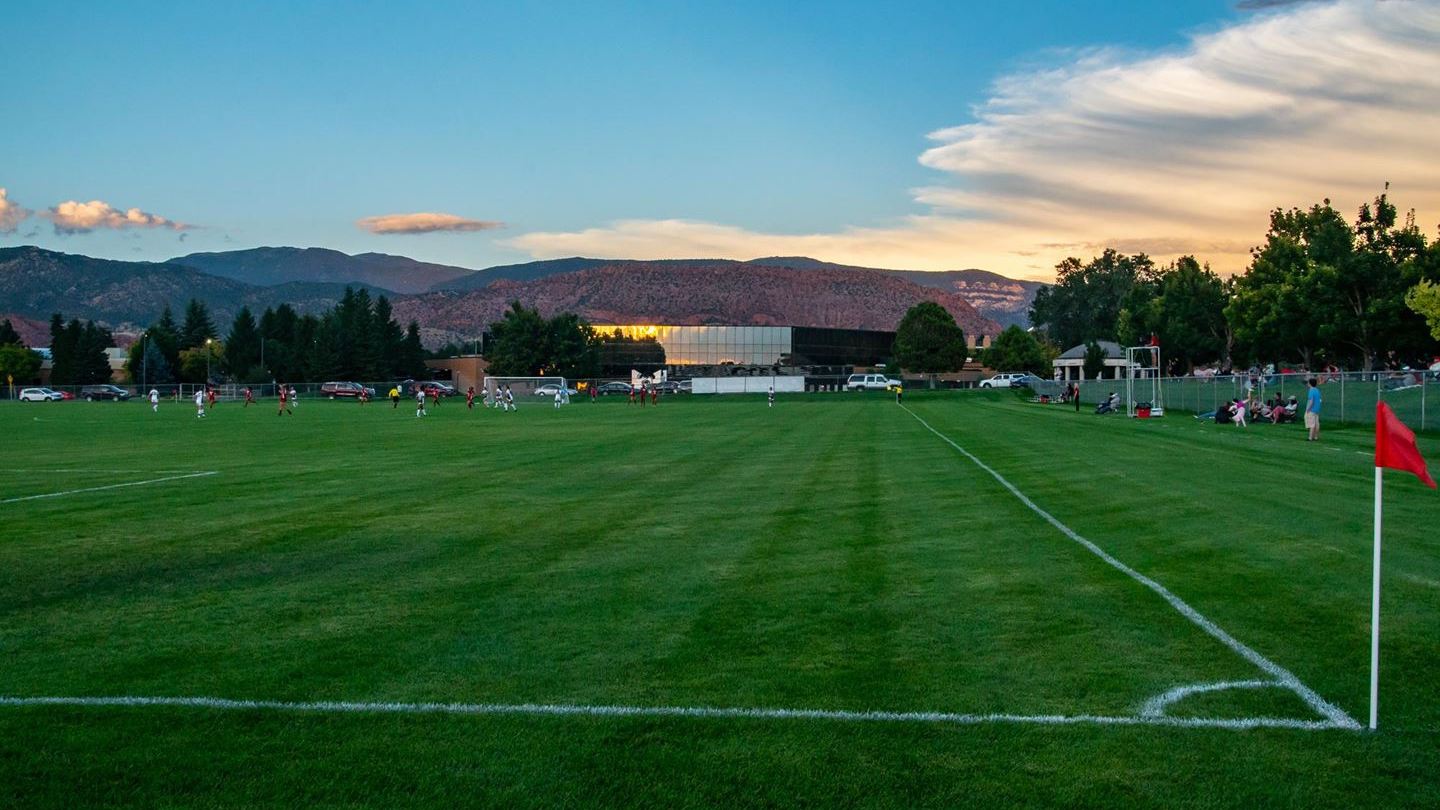 CEDAR CITY, Utah – The Southern Utah University soccer team and head coach Kai Edwards have announced the addition of two international athletes to their 2021 recruiting class: Ellen Lundeburg and Eliana Nelson Levy.
"These two young ladies bring a great amount of experience from two respectively high levels. We are excited to add to an already well put together 2021 class by our Recruiting Coordinator Mario Felix and staff," Edwards said. "Eliana is finishing up her duty with the Israeli Army, she comes in a little older, mature, and life experienced. She adds to a strong defensive group this fall. Ellen has been in a very strong academy environment throughout her career, these experiences prior to college sets a great example for her teammates. She is another great addition to our attacking group as well. This class has shaped up tremendously well and we are looking forward to this August."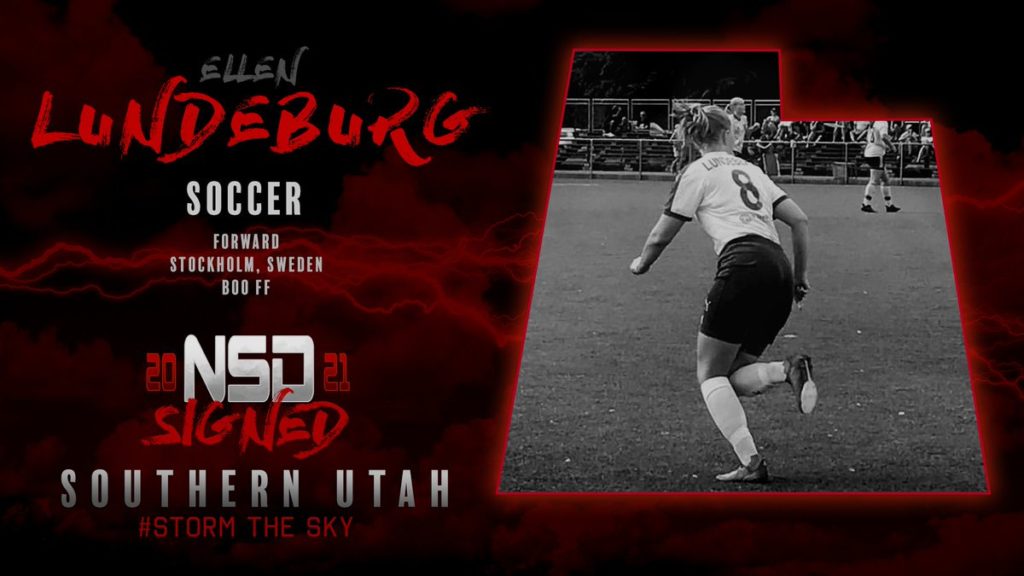 Lundeburg comes to Cedar City from Stockholm, Sweden. She is a 5′ 7″ forward for Boo FF, who plays in the First Division in Sweden. Lundeburg is a 2017 Dalacarlia Cup champion, a 2018 Eskilscupen Cup champion, and a 2019 Oden Cup champion. She has also participated in the Manchester City Academy Training Camps for three straight years and the Benfica Academy Training Camp in 2019. "I think coming to the States as an international student is rather special. I am looking forward to experiencing the atmosphere, the warm friendly environment, and competing at a high standard," Lundeburg said.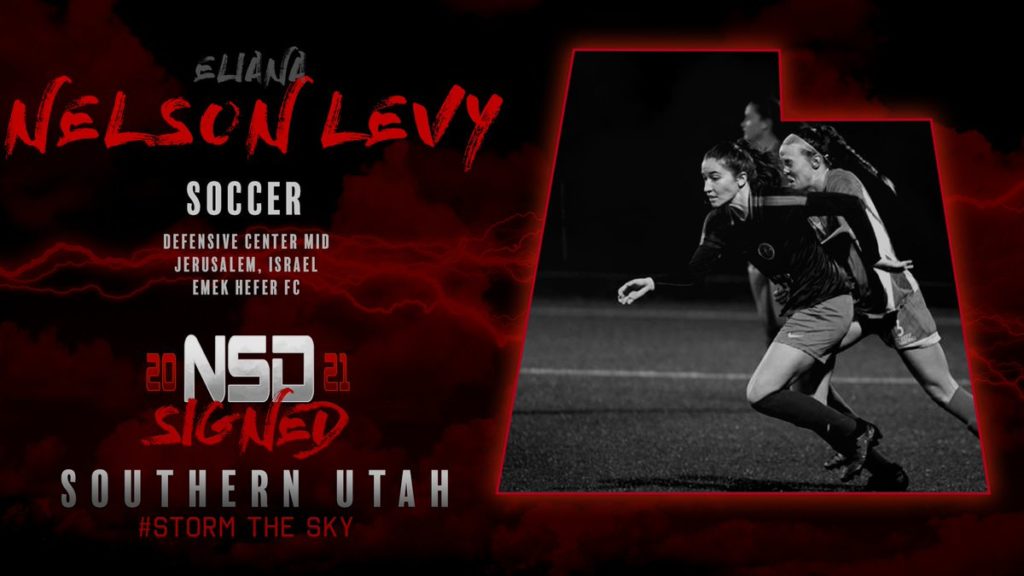 Nelson Levy makes her way to Utah from Jerusalem, Israel. She is a 5′ 9″ defensive center mid for Emek Hefer FC, who plays in the first division in Israel. Nelson Levy was a member of the U17 Israeli Women's National Team, the U19 Israeli Women's National Team, and is a Full-Team Invitee of the Israeli Women's National Team.
"I chose SUU because I felt that this place will encourage me and bring out my best efforts. I am looking forward to competing with my team this fall," Nelson Levy said.