Solidarity payments: The missing piece in U.S. youth soccer's development puzzle?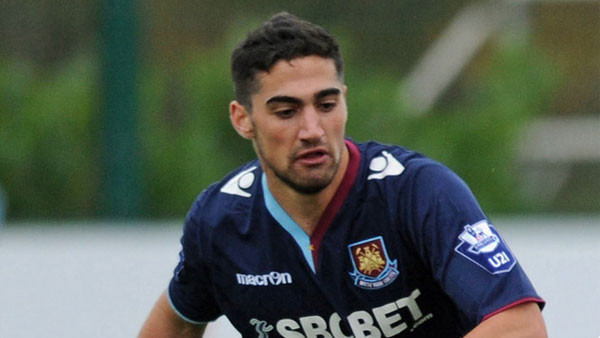 "How much does your club want?"
That's not a question that many sporting directors are accustomed to hearing in American youth soccer. But it was exactly the question that English Premier League club West Ham posed to Santa Clara Sporting Club president Luis Azevedo in 2009.
The English club was inquiring about Sebastian Lletget, a 16 year-old prospect from northern California who had blossomed under the direction of the Bay Area youth club.
+READ: Crossfire Premier appeals to FIFA in Yedlin case as USSF, MLS fight training compensation in U.S. youth soccer
Azevedo, who knew what an opportunity this was for the supremely talented Lletget, responded the only way he knew how.
"We don't want anything," he told the West Ham officials.
"That's how it's done in the rest of the world," Azevedo said about West Ham's offer of so-called "solidarity compensation" in an interview with SoccerWire last year. "We said no. I don't think we ever received anything. We had to sign a release.
"Because of the way the laws work in the U.S., with U.S. Soccer, he's a minor. We can't do anything."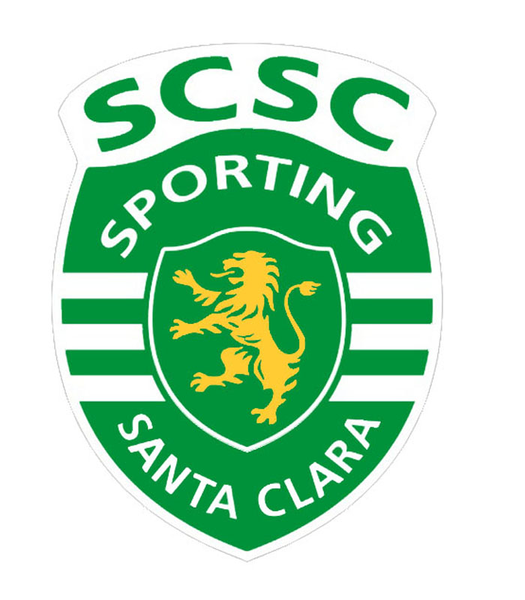 This idea – that clubs can't receive solidarity compensation on account of U.S. labor law – is a misunderstanding shared by many of Azevedo's colleagues at every level of U.S. youth soccer, and one that the U.S. Soccer Federation has done little to clarify.
But as lawyers Christian Hambleton and Michael K. Wheeler pointed out in an article for the Vanderbilt Journal of Entertainment & Technology Law, youth soccer players fit neither the definition of "employment" nor "work" as laid out in the 1938 Fair Labor Standard Act.
They concluded:
"Players voluntarily sign up to for their club teams either through the pay-to-play model or the scholarship model … As long as the player's decision is voluntary, it is incidental that he develops and hones his skills while at the club's soccer facility. The Court made it clear that as long as the activity is voluntary, it cannot be considered work, even if there is a benefit to be gained in the process of the voluntary activity."
In other words, the transactions of a youth soccer club, regardless of whether that club follows a pay-to-play or scholarship model, do not fall under the jurisdiction of U.S. labor law.
+READ: Dure: Will U.S. Soccer find opportunity in Yedlin training compensation crisis?
So whose responsibility is it, then, to regulate the transfer of American youth soccer players?
On Thursday, Canadian Soccer News' Duane Rollins reported that the former youth club of Canadian international Doneil Henry, North Mississauga Soccer Club, received solidarity payments from the very same West Ham United after the former Toronto FC defender signed with the club in January of this year.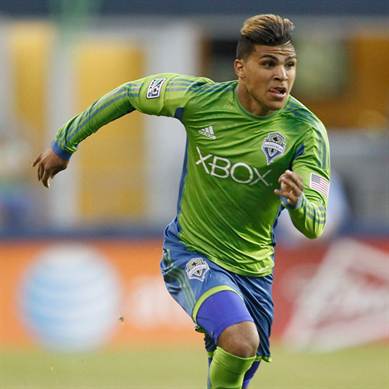 This revelation marks an important new development in an increasingly contentious dispute between the U.S. Soccer Federation, Major League Soccer, and Crossfire Premier – a former youth club of U.S. international DeAndre Yedlin – over the distribution of solidarity payments following the sale of Yedlin to English Premier League club Tottenham Hotspur.
The dispute stems from Article 20 in the FIFA regulations on the status and transfer of players (PDF), which state that training compensation is owed to a player's training club when he signs his first professional contract and every subsequent time that player is transferred until the end of the season of his 23rd birthday.
Additionally, Article 21 decrees the following:
"If a professional is transferred before the expiry of his contract, any club that has contributed to his education and training shall receive a proportion of the compensation paid to his former club (solidarity contribution)."
The key words in that article are these: "…any club that has contributed to his education and training."
Crossfire claims that Major League Soccer has withheld the solidarity payment that they feel rightly belongs to them for their part in the education and training of Yedlin.
Tottenham, for its part, directed Crossfire to aim its complaint at the U.S. Soccer Federation, who, according to reports from Sports Illustrated and Vice Sports, have since requested that Crossfire withdraw its petition to the FIFA Executive Committee for the right to pursue further legal action.
+READ: Will MLS's new university partnership cut NCAA out of the developmental picture?
The Federation has made it abundantly clear through its own decisions, both in the Crossfire case and elsewhere, that training compensation and solidarity payments are not applicable to American youth soccer clubs like Crossfire Premier and Santa Clara Sporting, who have directly or indirectly helped transfer young players to foreign clubs.
In May, Lletget signed with MLS club LA Galaxy, where he's made an instant impact as one of the star-studded club's top performers. While Lletget is still only 22 years old and thus within the age range specified for training compensation by Article 20 of FIFA's transfer regulations, he moved to MLS only after his contract with West Ham expired, thus exempting MLS and the Galaxy from paying a transfer fee for his services.
It remains unclear if Santa Clara Sporting provided a full scholarship to Lletget or if Lletget's parents paid in part or in full for his club fees. What is clear, though, is that the Bay Area club meaningfully contributed to Lletget's development into the professional player now thriving in MLS with the Galaxy.
"When Sebi went over [to West Ham], he actually couldn't afford to go there, so we helped him to go there," Azevedo recalled. "We don't regret anything we ever did because he's a really classy kid."