Sockers FC, Union impress on Day 2 of USSDA U-13/14 Showcase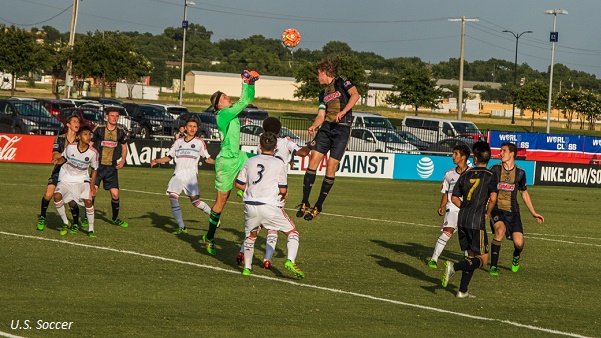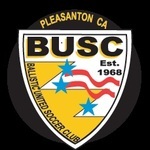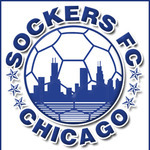 Ballistic United SC vs. Sockers FC
(Via U.S. Soccer) – The second day of the U.S. Soccer Development Academy U-13/14 Showcase started off with a five-goal thriller as Sockers FC defeated Ballistic United SC 4-1.
Early on, Ballistic United dominated possession and created attacking chances one after the other. Sockers' goalkeeper Kyle Johnson was up to the task, making multiple incredible saves, keeping the game scoreless.
After the water break, the momentum began to change and Sockers' Stefan Stojanovic broke away from the defense and perfectly chipped a ball over the Ballistic keeper, giving Chicago a 1-0 lead in the 38th minute. In first half stoppage time, Stojanovic grabbed another for Sockers, chipping it in once again. Sockers FC went into halftime 2-0.
+Read: How the Capital Area Railhawks developed the USSDA's best attack
Ballistic United came out firing in the second half and Travian Sousa scored a quick goal in the 49th minute.
Ballistic battled for the equalizer until the last minute, but Sockers stayed organized and wouldn't allow Ballistic to break through. Sockers scored twice in stoppage time, once by Stojanovic to complete his hat trick, and one by Lennyn Soriano to win 4-1.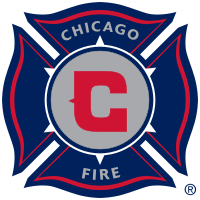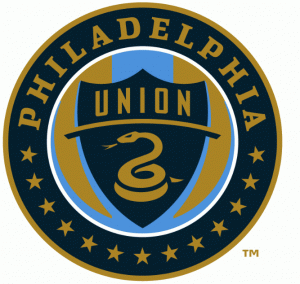 Chicago Fire vs. Philadelphia Union
Tuesday's final Feature Game started at a blazing pace between two Major League Soccer sides, Chicago Fire and Philadelphia Union.
The Union came on strong from the start, scoring in the 11th minute. Captain Michael Pellegrino controlled the cross and blasted it past the keeper on a half volley, giving Philly an early 1-0 lead.
The Union had the majority of the chances in the first half, converting once more in the 26th minute with a goal from Michael McKeown, who beat the defense and slid it past the keeper. The half ended with Philly up 2-0.
Just five minutes after the second half whistle blew, Fire's Alex Monas perfectly placed a shot in the upper corner, bringing the score to 2-1 in the 45th minute.
The rest of the second half was a hard-fought battle, as Philly pressed for a third goal to extend their lead, and Chicago pushed hard for an equalizer. In stoppage time, the Union broke through with a volley from Jack de Vries, securing their win over the Chicago Fire 3-1.