Q&A: US Youth Soccer CEO Chris Moore on National Championships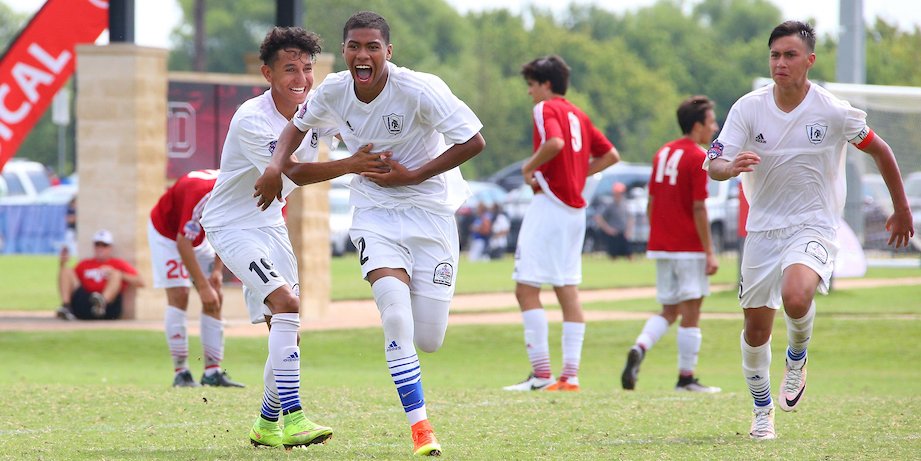 Last week US Youth Soccer held its annual National Championships in Frisco, Texas, gathering the top teams in the country's largest youth soccer organization for five days of competition at the Toyota Soccer Center. Many great games were played and lifetime memories made, and USYS' growing live-streaming services allowed thousands to watch the action online from anywhere in the world.
Yet a few factors marred the occasion in the eyes of some.
The simple fact that this event was held in mid-summer Texas heat, with temperatures regularly topping the 100-degree mark, prompted frustration among many. And in somewhat related news, a troubling incident of a non-competitive and possibly pre-arranged match in the Under-18 Girls bracket drew national headlines, as a half-hearted performance from Carlsbad Elite 97/97 (Calif.) and Ambassadors FC (Ohio) allowed both teams to advance to the knockout stages with a scoreless draw, prompting disciplinary measures – but not disqualification – from USYS.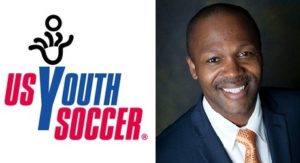 SoccerWire.com reached out to US Youth Soccer CEO Chris Moore and Board of Directors chair John Sutter to request interviews on these and other National Championships-related topics. While both men declined to speak over the phone, citing scheduling constraints, Moore agreed to answer our questions via email.
Here are the highlights of that conversation.
SoccerWire.com: How do you and the rest of USYS leadership feel this year's National Championship Series went?
Chris Moore: From my perspective, the 2016 US Youth Soccer National Championship Series was absolutely a success. I couldn't be more proud of our host, North Texas State Soccer Association, who did a fantastic job, the City of Frisco, the US Youth Soccer National Championship Series Committee, National Office staff and the army of volunteers who worked tirelessly to put on an event of this scale, magnitude and prestige should be commended. Execution was flawless and the Toyota Soccer Center was a terrific complex with beautiful fields.
SW: Any changes in the works for future editions?
CM: One of the many things that makes the National Championships so unique is that the event begins at the state level, where more than 10,000 teams begin their year-long journey. State winners advance to one of four regional tournaments, and ultimately the regional championships. And those teams from our National League meet to determine the national champion of youth soccer. The US Youth Soccer National League is one of our programs designed to offer meaningful competition and high visibility to college scouts and professional teams. In addition to these benefits, the National League offers teams a chance to automatically earn their place in the National Championships and the National League for the following season.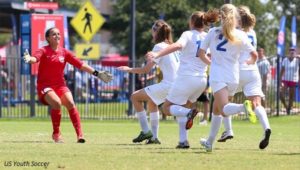 Looking to changes, the National League is increasing from 160 to 256 teams next season, creating more opportunities for college-bound athletes that strive for the best competition. Besides that, the only other changes we see on the horizon will involve operationalizing the new birth-year age group mandates from U.S. Soccer Federation, which we will begin implementing during the 2016-17 soccer season.
SW: Can you speak to the decision to hold this event in mid-summer Texas temperatures, with many games taking place in midday heat?
CM: We weigh several factors and check-the-box against several requirements before deciding where to host a US Youth Soccer national or regional event. The most important of which is field surface, as it is paramount for player safety. The safety of the players is and always will be our No. 1 priority. In addition to field surface needs are infrastructure needs, such as hotel rooms, restaurants, ease of travel, etc. when a large group comes into the area. And our National Championships consist of the top 96 teams in the country, which means that a complex like Toyota Soccer Center, and the roads leading to it, must be able to accommodate the thousands of players, parents, siblings, grandparents, coaches, referees and volunteers who come to watch the athletes play.
As far as the time of year for the US Youth National Championship Series, the summer is realistically the only season where there is ample time to host a State Championship, Regional Championship and a National Championship because the players are generally in school from August to May (depending on the school district). The reality is that no matter where we choose to host Nationals in the summer, you can count on the weather being hot. I don't think it is fair to say that many of our games were held mid-day, however. This year we scheduled a 1:30 p.m. time slot on three days of group play, but other than that, all of the other matches were either held in the morning or at night.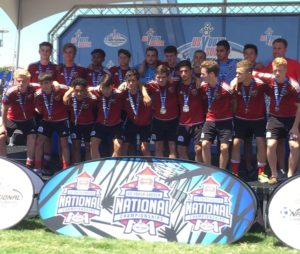 With respect to the heat, again, it is going to be hot everywhere in the United States in late July or early August. That's the reality. In Texas, sure, the climate is warmer and dryer than perhaps other parts of the country, but we don't generally have to worry about humidity as we would in a city like Chicago, which is situated near a Great Lake or Baltimore, where Nationals were held in 2014, or Rock Hill, South Carolina, where we held the event in 2012.
Rest assured that US Youth Soccer has high standards when it comes to field conditions, the number of available fields, proximity to airports and a host of other factors that go into choosing a location for the National Championship Series.
SW: How does USYS weigh heat concerns vs. other criteria for locations/timing of major events like this?
CM: Obviously heat is always a factor, but player safety is THE No. 1 priority that we consider. This year at many of our events, and as part of our ongoing risk management protocols, we began closely measuring and monitoring environmental conditions using Wet Bulb Globe Temperature (WBGT) or heat index to evaluate the conditions on the field. Our committee began using this device to gather data so that we can educate staff, coaches, referee and volunteers on early diagnoses and symptoms of heat related illnesses in players, such as headaches, nausea, dizziness, and the like.
Our National Championship Series Committee evaluates heat and a myriad of other factors when selecting an event, but like I said earlier, air temperature alone isn't the only factor that goes into our player safety initiatives. We factor in humidity. We evaluate the risk of potential storms; rest and recovery time, hydration and other factors.
SW: The incident of the non-competitive Under-18 girls match between Carlsbad Elite and Ambassadors FC – USYS' disapproval of the way this game was played is clear in your organization's statement, which said "the teams were disrespectful to the game, the competition and US Youth Soccer," "ideals were compromised" and "coaches in this game failed their players, the competition and the principles of sportsmanship and fair play."
So why wasn't competition-based punishment (i.e. points penalties etc. ranging up to disqualification) meted out instead of monetary fines?
CM: US Youth Soccer, through the National Championship Series Committee, has a process that is followed when investigating matters like what happened between the Carlsbad and Ambassadors match. When an allegation of collusion is made, we take the matter very seriously. And, it becomes important to give both teams due process as they explain their side of the story.
The findings from the Committee's investigation were that while it was obvious that both sides violated the principles of sportsmanship, there was simply insufficient evidence of a conspiracy between the coaches ahead of the match. That said, the coaches associated with that match were punished in the form of a two-year suspension, and were fined appropriately. I think the key in all of this is punishing those who deserved to be punished.
@willparchman youth soccer at its worst compliments of Carlsbad and Ohio Ambassadors U18 girls #earnyourplace pic.twitter.com/z7prqDvzud

— Livster (@TheLivster59) July 28, 2016
SW: Is there a legal/litigation facet to this situation that limited USYS' options?
CM: Not at all. The National Championship Committee conducts its own investigation, and if the committee had discovered evidence of collusion, it would have made a determination to disqualify the two teams. However, as it were, it found that the coaches may have had a material effect on the outcome of the match, which is why it levied fines and imposed suspensions to both teams. The Board of Directors of US Youth Soccer is also looking further into the matter to determine if potential violations of our bylaws occurred, or if the actions of the coaches were adverse to the best interests of soccer or US Youth Soccer.
SW: Can you provide any perspectives on USYS' live-streaming efforts?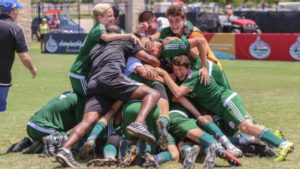 CM: Two years ago, we streamed our first live games from the National Championships. This full production, free access on any device, and level of competition made for a hugely successful addition to the event. We're now in the third year of streaming games at the National Championships, and each year we're expanding the number of events being live-streamed. For example, this year we streamed US Youth Soccer National League matches and finals matches at all the US Youth Soccer Regional Championships, in addition to the finals at the US Youth Soccer National Presidents Cup.
Our ultimate goal is to expand the US Youth Soccer digital footprint to provide greater reach and exposure to family and friends who form watch parties, along with college coaches and others, who have the opportunity to tune into Nationals from around the country or around the globe without having to travel. Our partners at Toyota Soccer Center were more than accommodating in facilitating the setup for this year's National Championship Series. In fact, we had several groups reach out to us to learn how we managed to 'pull it off' because it was such a full-scale production at the soccer fields with no pre-set infrastructure.
At last week's National Championships, we streamed 84 games, including all of the finals matches, which had a couple matches already exceed 5,000 views. Every team had at least one game streamed, and we feel it was a great way for the players to gain individual exposure, as well.
SW: Was this facet considered successful and what else along these lines might we see in future?
CM: Streaming live games has been a successful component of our go-to-market strategy this year. These matches are receiving thousands of views and, looking ahead into the future, bringing the game to our customers who couldn't be there in person will likely continue to be an enhancement to our overall digital footprint. And considering the National Championships will be held again in Frisco, Texas, for the next two years, this broadcast medium will provide us with greater consistency and continuity as we look to refine the online experience we deliver to players, coaches, referees and families.