SoccerWire Q&A: Bayern Munich icon Paul Breitner on Bundesliga, USMNT, youth soccer
PHILADELPHIA — In his long and distinguished career with German clubs Bayern Munich and Eintracht Braunschweig as well as Spanish giants Real Madrid, Paul Breitner gained a reputation as a fierce competitor and was a key part of the German national team's success at the 1974 World Cup.
Now, he is a brand ambassador for Bayern Munich, and travels around the world supporting the outreach efforts of one of the most well-known soccer clubs in the world.
He stopped through the NSCAA Convention as a clinician, presenting the topic "Developing World Champions — FC Bayern's Philosophy" at the Pennsylvania Convention Center.
He also took some time to talk one-on-one with SoccerWire, and reflect on the German game and player development in the United States.
SoccerWire: What do you think it is that has excited people so much about the Bundesliga and Bayern Munich? People all over the world love Bayern and the Bundesliga, they were well-received at the 2014 MLS All-Star Game. What do you think it is about German football that's getting people so excited?
Paul Breitner: There are several reasons. First of all, the level of the Bundesliga has improved dramatically during the last five or six years. Second, the Bundesliga is the only [true] league in the world of football. Around 95 percent of our teams earn money, they don't lose money the way they lose in the English Premier League, in Italy, in Spain and so on.
Third, we are very interesting for foreign players to join the Bundesliga, to play not just only in the Premier League or for Real Madrid or Barcelona. Today, the Bundesliga is as interesting as the Premier League for every player.
Fourth, we have stadiums, arenas for the luxury of now. We have arenas in which you can enjoy the entertainment they give you. We have the possibility to give every supporter and every fan in every stadia in the Bundesliga the feeling to be at home in watching the game by the atmosphere we've got in these new stadiums. This is a very important one.
If you look at the Premier League, Spain, Italy, 80 percent minimum of the stadiums are very old. They have nothing to do with our stadiums, with the situation that you can feel like you're entering our stadiums. We can give all the spectators, all the fans, a sensation for four or five years, and this is what people are looking for.
Fifth, we have more than 41 percent female fans in our stadiums. It means football in Germany became a sport for the whole family, and this is also for us a very, very new but fantastic situation.
SW: We do have some American players finding a home in the Bundesliga. Do you think that would help improve the U.S. national team, if more went abroad, to Germany or elsewhere?
PB: To have some players in the Bundesliga, in Spain or in another country, always can help you improve because they learn, they feel, they see new ideas. It may be a new development, what happens in the next four years on the pitch, they can bring all these ideas back into the U.S. [Men's] National Team, back into U.S. soccer.
But, more important, is that soccer in the U.S. must open the doors not only for foreign players, more for foreign coaches. This is why we are here. We can offer to support instruction and the further education of U.S. coaches. To leave apart of the idea of coaching today, I would like to see coaches here who are treating their players not as athletes, but as players.
A soccer player is a different athlete to a player who plays American football, baseball, basketball. In all these other sports, commands and orders are decisive. Every move is demanded. This is not the way soccer can be planned and played.
"A soccer player is a different athlete to a player who plays American football, baseball, basketball. In all these other sports, commands and orders are decisive. Every move is demanded. This is not the way soccer can be planned and played."
I think that coaches here in the U.S. have to think about the situation that a soccer player needs a free space, free space to produce ideas. To play with intuition, with esprit. It means that every player has to play on a certain position in which he is free for ideas but responsible in the defense.
A change in coaching in this direction could help to improve — while kids are instructed to give them a feeling of being responsible for the position, for himself, but to be free to help his team because he is free to attack and he is not in the situation that it is forbidden to do a different thing, a different move that is not allowed.
+FIND more coverage of the 2015 NSCAA Convention here
SW: Do you think that lack of flexibility, players not being able to express themselves, do you think some of that at the youth level in the U.S. comes from a desire to win, that coaches are too focused on results?
Note: Breitner leans in very close into the voice recorder on the table in front of him at this point just before giving his answer.
PB: We play to win.
SW: Even at the very youngest ages?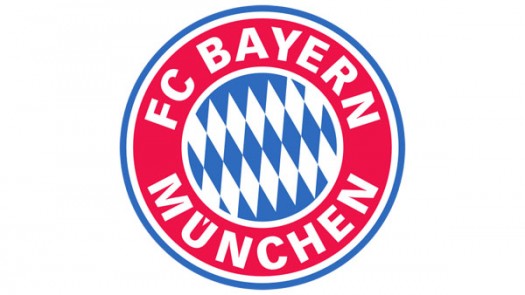 PB: The youngest ages have to play to learn and to have fun and to enjoy the game. I think you can think first on winning at the age of 16-17. Then, you have to do competition. But this is not a decision for the kids to say "OK, I want to have fun." This must be the decision of the coaches. The coaches must not be coaches for themselves.
To win some games or to not lose some games, a coach must be a coach to help each youngster to develop his technique, his skills and his feeling for tactics. This is the first and only goal for every coach. Coaching, instructing young players. Then, they can tell them "OK, now it's necessary to prepare you for the time as professional." And this is the time where only a victory counts, nothing else.