SoccerWire.com Q&A: Hofstra coaches Richard Nuttall, Simon Riddiough on youth dev, college vs. pros and changes ahead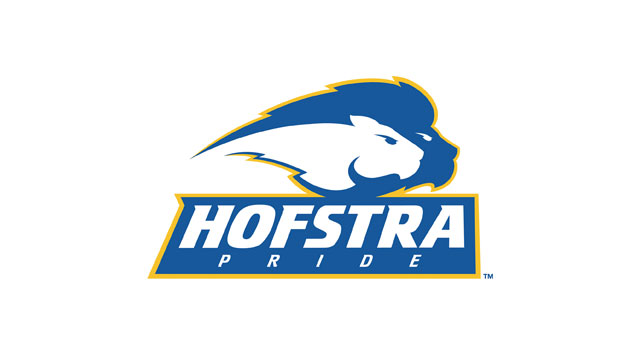 Hempstead, N.Y. — Last week Hofstra University hosted various soccer panels with speakers from all over the world, gave Pelé receive an honorary degree and memorialized his appearance with a plaque as part of "Soccer as the Beautiful Game: Football's Artistry, Identity and Politics," an international soccer conference that brought some of the beautiful game's heavyweights to Long Island.
[ +Hofstra University to play host to Pele, other soccer minds via international conference ]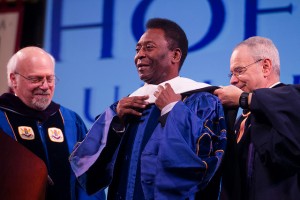 On the final day, a youth clinic was held in conjunction with Hofstra's soccer programs and local soccer leagues. Both of Hofstra's soccer coaches, Richard Nuttall (men's soccer) and Simon Riddiough (women's soccer) were in attendance, guiding several stations spread throughout James M. Shuart Stadium.
Nuttall has been the coach of the Pride for the last 25 seasons, while Riddiough has spent the last eight leading the women's team.
SoccerWire.com spent a few minutes with the coaches to discuss youth development as well as topics pertaining to the student-athlete and the collegiate system as a whole.
SoccerWire: There has been a growing focus on small-sided games in U.S. youth soccer. Do you think that should be embraced country-wide?
Richard Nuttall: Country-wide without doubts. Less players on the field, more touches, more chaos on the field, where they're getting loads of touches and having to find their own way out of trouble on the field by understanding each situation. Instead of listening, they need to learn by doing.
Simon Riddiough: I think overall the idea behind developing young kids is more drills and practice time, not necessarily the games. We get caught up in America because everyone wants to win and everyone wants to be a winner, but a lot of times you oversee success for development.
We need to do more station stuff like today, get the kids excited for playing and once you embrace their enthusiasm, that's when they start dedicating more time and effort into improving. As they get older they're going to develop and become better players and have a focus on technique and not necessarily wins.
SW: As the development continues in this country, have you seen a change in the technical abilities of collegiate players?
RN: I think they're getting more technical, more athletic as they are all over the world. There's still not enough flair in my opinion. I think there is too many times over-coaching to a certain extent and they're not being allowed to play freely enough. When you're allowed to play in a freer spirit, you develop your own flair, your own technique so there's a little bit of robotic soccer players at times.
[ +Jeff Cup Q&A: Niagara coach Eric Barnes talks recruiting, high school vs. DA and more ]
SR: I think we all have these ideologies, which trainers and coaches are trying to embrace and foster on the kids, but part of what is lacking is the individual brilliance. As a country the U.S. haven't yet created somebody who is individual brilliant, a No. 10. They've got some great players, but the actual person who can pick a lock or create something out of nothing is lacking.
I think there's interest, people are trying to develop that, I think it's going in the right step, but unless one organization takes over and dictates philosophy, it's going to be a long haul.
SW: There is always a debate about players either going to college or going to the pros. Can you speak of the importance of going to college and developing that way?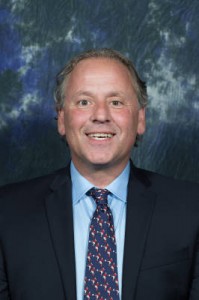 RN: It's very important. It's a double-edged sword, the athletic side and the academic side, especially if they do bring in these developments of having a longer season, allowing us to truly develop the player. It will be a fantastic thing for the student-athlete. I think they'll come out ready for the pros, fully developed, where we're not killing them over three months and they'll be able to focus on true growth, athletically and academically.
SR: I think overall for 99 percent of these student-athletes, it is important to get a degree. Not many are going to play professionally and even if they do, at this level in MLS, you're not necessarily making a lot of money so at 32 you're retired, got no education behind you. So the college system is tremendous for that. However, I think for the 1 percent, the elite, maybe the academy and national camps might be more important for those guys.
For 99 percent of the population, you're looking to get a college degree, you're looking to better yourself and become well-rounded as a person and hopefully the soccer can go from there. Ultimately, you got to look for your future and not necessarily media satisfaction.
SW: You touched on it a little, but what type of changes does the collegiate system need to take away some of the criticisms?
RN: I think the big thing is the season. It's crammed with too many games, too intense and not good for the players physically, or emotionally at times. In the rest of the world it's usually an eight- or nine-month season. Maybe we can stretch it to five or six months and then having the summer season with the PDL [Premier Development League], the club season be the last two or three months. You just got to look at the rest of the world  and see how they do it.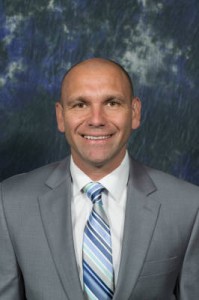 SR: A two-season [system]would be perfect: fall season, maybe a winter break and then a spring season where you're playing maybe 25 games, 28 games — 14 in the fall, 14 in the spring where it's not as intense. That intensity is great when you're in it, but you're going to get injuries, you can't get as much development as you like.
Having a dual season would allow you to actually develop the players and properly prepare for games. Unfortunately, we don't have it and financially it seems to be an issue as well. There's the academic side of it as well. If you have two season you're taking more time from the kids in the classroom. I understand all the concepts, but the two seasons would be ideal.
RN: If you had the two seasons you could minimize the training, you could play games at the weekend and not miss class time during the week the majority of the time, which would be fantastic.