Smithtown Arsenal U-19 Boys capture ENY State Open Cup title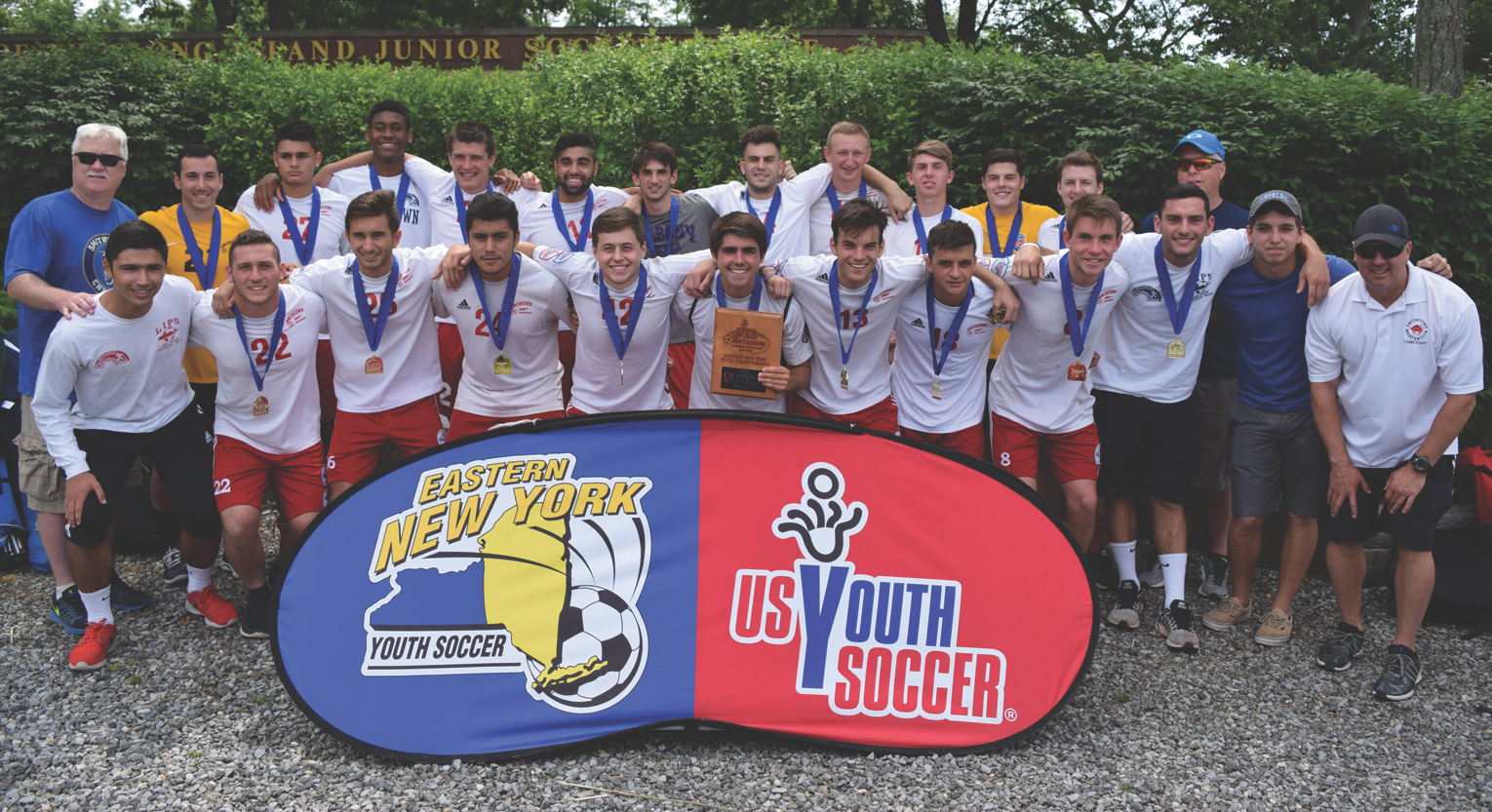 (Via ENYYSA) – The Smithtown Arsenal are one of the best teams in Long Island Junior Soccer League (LIJSL) history, winning three State Open Cups, two Regional titles and the 2013 Boys-Under-16 national championship. In the Eastern New York Youth Soccer Association (ENYYSA) Boys-Under-19 final on June 11, Smithtown shut out another LIJSL team, Bayport United, 3-0.
Matt McDonnell scored two goals and Chris Hettler added one to give Smithtown the victory with keeper Nick Giordano getting the shutout in goal.
"We've become more of a turf team so we had to adjust to playing on this grass field," commented Smithtown coach Tom Lips. "Positionally, we were pretty solid and know each other well as these kids have been playing together for the past decade."
+Read: Manhattan Cruzeiro U-18 Boys win third State Cup title in five years
It's fitting that this game was played at the Peter Collins Soccer Park in Plainview as the teams were competing for the Peter Collins Cup, going to Boys-Under-19 champs in Eastern New York. Peter is a Bethpage resident and U.S. Soccer Hall of Famer who volunteered as President of the LIJSL from 1977 to 2004, a period during which the league tripled in size. On his watch, the LIJSL became the first league to start a program for Children With Special Needs, a high school soccer showcase and a soccer convention. Additionally, Peter coached the Hicksville Minutemen to the Boys-Under-19 national finals and was on hand, with his family, at the soccer fields named in his honor to personally give Smithtown the Peter Collins Cup.
Last year's Peter Collins Cup holders, also named Arsenal (Massapequa Arsenal), went on to win Regionals and the prestigious McGuire Cup for the Boys-Under-19 national title. The cup has been awarded to the Boys-Under-19 champs for every year since 1935, with the exception of the break taken during World War II.
Smithtown will be representing Eastern New York in the Regional championship from June 30 to July 5 in Barboursville, West Virginia and Eastern New York will help pay for their costs.