Smithtown Arsenal set for US Youth Soccer National Championships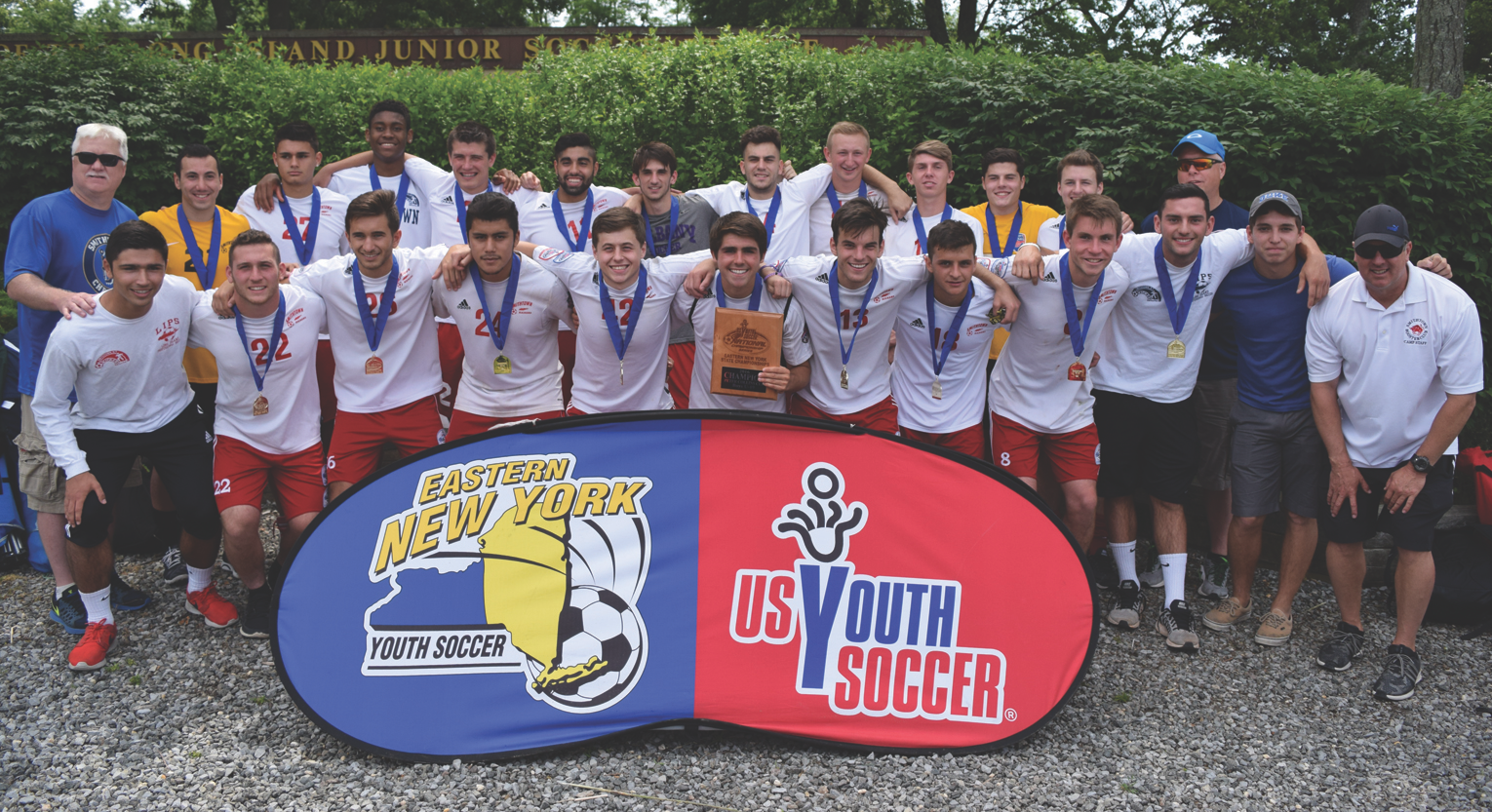 (Via ENYYSA) – The prestigious James McGuire Cup, named after a Brooklyn resident who became President of the United States Soccer Federation, is the oldest trophy in youth soccer. It has been awarded to the Boys-Under-19 champs every year since 1935, with the exception of the break taken during World War II, and is currently held by a Long Island Junior Soccer League (LIJSL) team, the Massapequa Arsenal.
Next week, a LIJSL team with a similar name, Smithtown Arsenal, will attempt to keep the McGuire Cup on Long Island. Smithtown qualified for Nationals, from July 25 to 31 in Frisco, Texas, by winning Regionals from June 30 to July 5 in Barboursville, West Virginia. Smithtown was 3-0-0 to finish first in their group and won the semifinals with a 1-0 win over Massachusetts' FC Blazers with Noah Varonier getting the shutout in goal. The final was a scoreless draw against Baltimore Celtic and Smithtown became Regional champs with a 7-6 win in the shootout. Harrison Weilbacher, Alejandro Ruiz, Matt McDonnell, Moosah Khanat, Ryan Willoughby, Chris Hettler and Justin Cebollero converted their penalty kicks for Smithtown.
+Read: NJ Rush '02 Blue Girls gunning for US Youth Soccer national title
Smithtown is one of the best teams in the history of both the LIJSL and its parent organization, the Eastern New York Youth Soccer Association (ENYYSA), as they have won four State Open Cups, three Regional titles and the 2013 Boys-Under-16 national championship.
"The players have always believed in themselves and each other and they have the confidence going into every game that they're going to win," explained Smithtown coach Chris Sweeney. "All the players work jobs and it has been tough on them to juggle their schedules to fit all the soccer in, but they do it because they are committed to winning their second national championship."
+Read: New York SC 98 Boys become first team to repeat as NPL Finals champs
Smithtown is currently practicing several times a week and playing friendlies to prepare for Nationals, including against the Boys-Under-18 Dix Hills Elite, also representing Eastern New York in Texas next week. It's a very tight group as Arsenal players who could not play this year still came to the State Open Cup finals to root on their teammates.
And while Smithtown was winning Regionals, Jack Harrison, one of the star players on Smithtown rival Manhattan Paris Saint-Germain, was honored as MLS Player of the Week for having one goal and an assist in NYCFC's 2-0 victory over the Red Bulls on July 3 at Yankee Stadium. It was the first time ever that NYCFC won the Hudson River derby.