Siena men's soccer hires Ryan Brooks-Newton as goalkeeper coach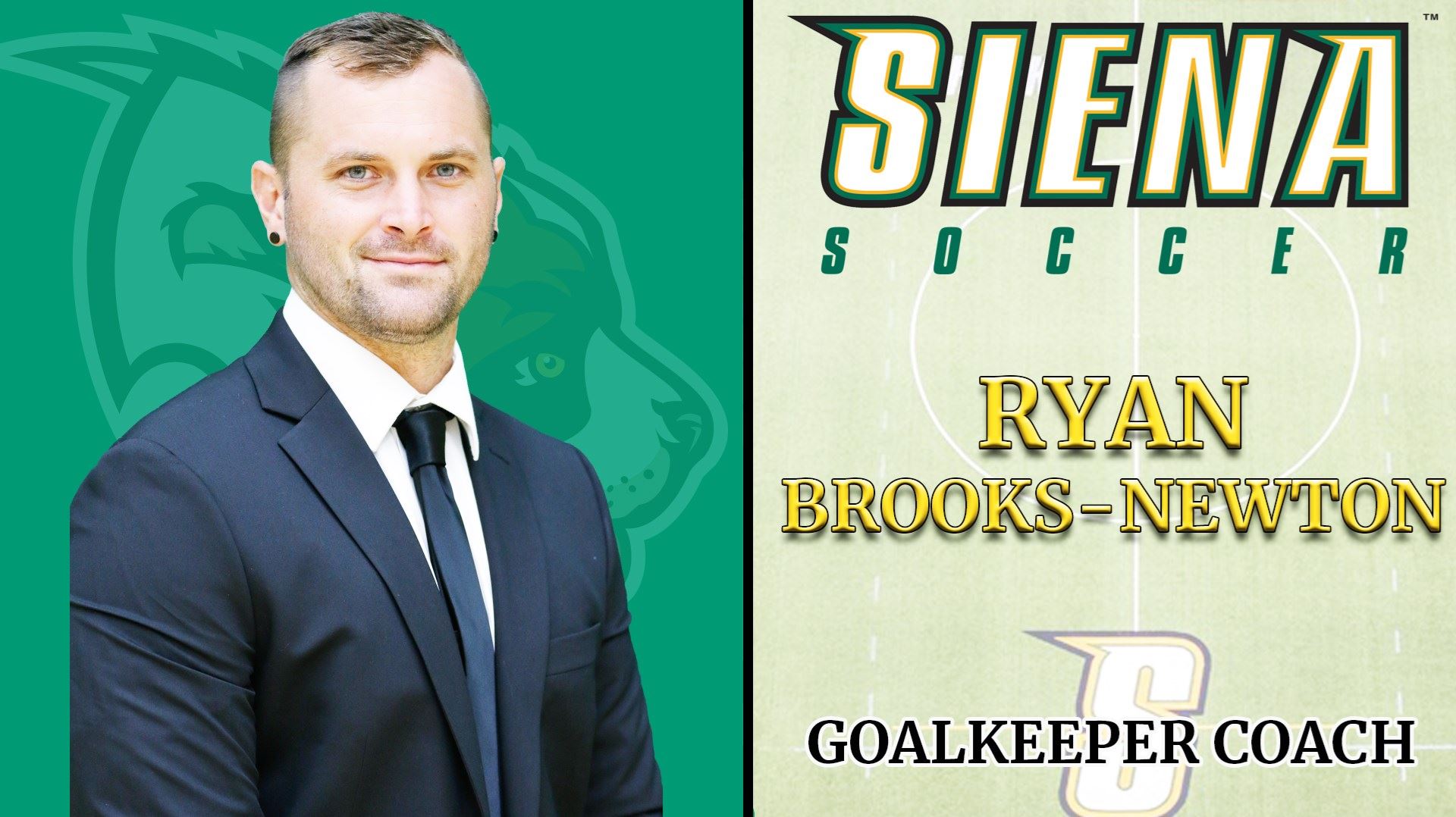 LOUDONVILLE, NY – Siena Men's Soccer Head Coach Graciano Brito recently announced his first staff hire since taking over the program. Former professional soccer player Ryan Brooks-Newton joined the Saints as the team's goalkeeper coach, bringing playing and coaching experience at both the collegiate and professional levels.
"I would like to welcome Ryan to Siena College and to our team," Brito said. "He is an exciting young coach who has proven himself in the local community and will be a great addition to our staff."
Brooks-Newton comes to Loudonville following a successful playing career and over a decade of collegiate coaching experience. He most recently served as the men's soccer goalkeeper coach at Sage College for the 2019 season, while also coaching at Beestera Soccer Training in nearby Latham, NY. Brooks-Newton served as the goalkeeper coach for the women's soccer program at the University at Albany during the 2018 season, helping the Great Danes capture the 2018 America East Championship and advance to the NCAA Tournament.  He also served as the director of goalkeeping for the Alleycats Soccer Club and was the goalkeeper coach for the women's soccer program at Hartwick College in 2016.
Brooks-Newton also brings head coaching experience to the Saints' sidelines, serving as the head women's soccer coach at Herkimer County Community College for the 2014 & 2015 seasons. The 2014 NSCAA Northeast Region and 2015 Mountain Valley Conference Coach of the Year, he led the team to back-to-back Region 3 Championships and a #3 national ranking in 2014. Brooks-Newton began his collegiate coaching career with stops as the director of men's soccer operations at Syracuse in 2013, the women's soccer goalkeeper coach at Sage in 2012, and the men's soccer goalkeeper coach at Herkimer, where he helped guide the Generals to NJCAA National Championships in 2008 & 2011.
A native of nearby Selkirk, NY, Brooks-Newton was a goalkeeper for two seasons at HCCC before joining the coaching staff. He helped guide the Generals to a 2005 NJCAA National Championship and an appearance in the 2006 national final. He earned First Team All-Mountain Valley Conference, NJCAA Region III All-Star and NJCAA All-Tournament Team honors, and concluded his junior college career second in the NJCAA record books in career shutouts.
Brooks-Newton went on to play one season at the University of Bridgeport in 2007 before concluding his collegiate playing career at American International University in 2009. He also played one year of football at AIC in 2010.
Brooks-Newton went on to play professionally for the Vermont Voltage of the United Soccer League PDL from 2011-13 and the Syracuse Silver Knights of the Major Indoor Soccer League from 2011-13. He earned a bachelor's degree in history from American International in 2010.