Shannon Cirovski appointed US Club Soccer East Region Board Director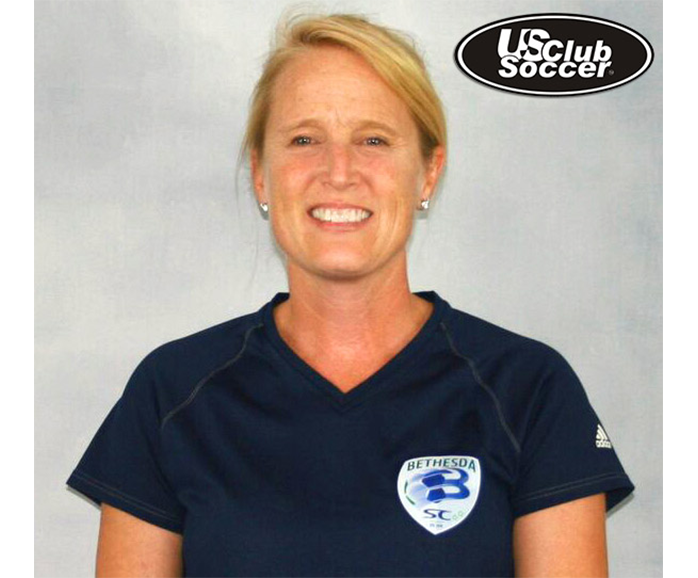 (Via US Club Soccer) – Shannon Cirovski has been appointed as a Regional Board Director in the Eastern Region, replacing Mike Cullina, who became Chairman of US Club Soccer's Board of Directors this past Friday.
Her term is through February 28, 2019. Cullina's nomination of Cirovski – with subsequent approval from the Board of Directors – was his first action as Chairman.
Formerly Shannon Higgins, the National Soccer Hall of Fame inductee (2002) has a long, accomplished résumé. She was a midfielder for the U.S. Women's National Team, earning 51 caps from 1987-91, and she assisted on both goals of the team's 1991 FIFA Women's World Cup Final triumph.
Cirovski had head coaching stints with George Washington University, University of Maryland and the U.S. U-18 WNT. She was inducted into the University of North Carolina Athletic Hall of Fame in 2003, which celebrated her playing career with the Tar Heels from 1986-89. She is currently the Director of Coaching for Bethesda SC (Md.).
+READ: Mike Cullina appointed chairman of US Club Soccer Board of Directors
US Club Soccer's Board of Directors insisted on Cirovski's expertise, appointing her to an At-Large Director position in early 2017.
"I am excited to continue to work with the Board, and I look forward to working towards the long-term goals of US Club Soccer," Cirovski said. "I am passionate about youth development, bringing more women into the game and continuing our mission towards the U.S. becoming a global soccer force."
Cullina cited her diverse experiences as just one of the reasons he nominated her. "Shannon has been a fantastic addition to our board as an At-Large Director, and I couldn't be more pleased to nominate her to represent the Eastern Region," Cullina said. "Her experience as a player, coach, administrator and mother is critical for US Club Soccer to make decisions that move the game forward for all its members."
The current list of Board of Directors with term expirations in parentheses:
Chairman: Mike Cullina (2021)
Immediate Past Chairman: Phil Wright
Regional Board Directors – Eastern Region: Jason Dewhurst (2018), Shannon Cirovski (2019)
Regional Board Directors – Midwest Region: Tim Lesiak (2018), Mike Sweeney (2019)
Regional Board Directors – South Region: Gary Buete (2018), K.C. Crabb (2019)
Regional Board Directors – Western Region: Shawn Blakeman (2018), Eddie Henderson (2019)
At-Large Director: John Rennie (annual term)
Elections for Regional Board Directors seats expiring in 2018 will take place in February. To learn more about the US Club Soccer Board of Directors, please visit this web page.