Semifinal schedule set at US Youth Soccer Region IV Championships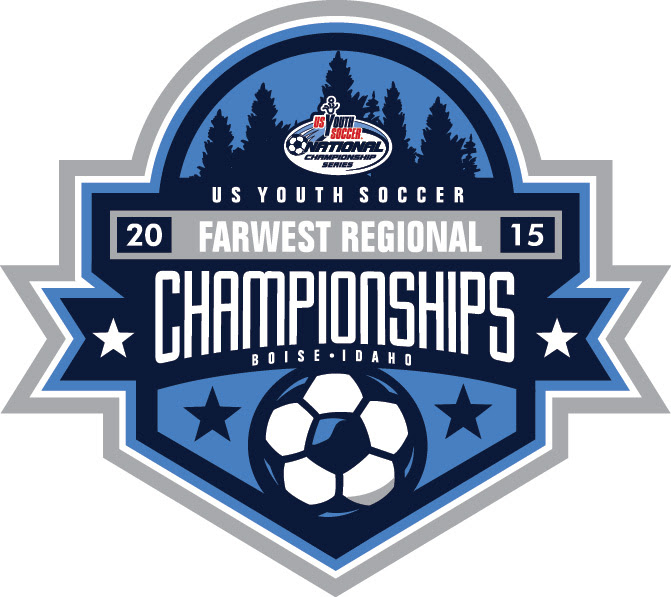 Boise, Idaho (Via US Youth Soccer) – Two days of play remain at the 2015 US Youth Soccer Region IV Championships after qarterfinal matches were completed today.  Of the 238 teams that began the tournament, the dreams of 56 remain alive in the Under-12 through Under-18 Boys and Girls age groups.
Under-19 Girls FC Nova National (ID) became the first US Youth Soccer Region IV champion from the state of Idaho by defeating FRAM (CA-S) 5-1 in the finals. FC Nova National will be the first Idaho team to advance to the National Championships since Boise Nationals Italia (ID) advanced as a Region IV Representative in 2013.
The Under-19 Boys final will be a rematch of the opening game at the 2014 US Youth Soccer National Championships as Scottsdale 96 Blackhawks Burke (AZ) will take on defending regional and national champions, Santa Barbara SC White (CA-S).
Two local Idaho teams advanced to the semifinals as Under-14 Girls FC Nova (ID) defeated CUFC Elite 4-2, and Under-18 Girls BNSC Premier (ID) beat NM Rush 97 (NM) 2-1.
Under-13 Girls So Cal Blues Baker (CA-S) continued its quest for a second straight region title with a 6-0 win over Scottsdale Soccer 02 Blackhawks (AZ) as Isabella DAquila scores a hat trick. Joining So Cal in the semifinals will be Washington Premier 01 (WA), Eagles SC (CA-S) and Capital FC Timbers 2001 (OR)
Under-16 Girls feature a match between the two most recent region champions in Pride Predators 99 (CO and Eastside FC 98 Red (WA). Both teams qualified to the National Championships via the US Youth Soccer National League, but this year both teams' last shot at qualifying to the National Championships were through winning the Region IV Championships. Eastside kept those hopes alive with a 2-1 victory in overtime. Pride's Brianna Alger broke the scoreless stalemate in the 29th minute, and Olivia Van Der Jagt launched a left-footed rocket into the top corner in response. Ultimately it was Laura Roberts who scored the game-winner in overtime.
Under-17 Boys Santa Barbara SC White (CA-S) defeated BNSC Liverpool (ID) 5-2 as the team seeks out a fifth regional title. Joining Santa Barbara will be Scottsdale Soccer 98 Burke (AZ), South San Jose PAC Indios (CA-N) and DMS 11 Academy (CA-S).
Under-18 LVSA 97 Red (NV) advances to the semifinals with a 2-0 win over CCV Stars 97 Black (AZ) thanks to goals from Jackson Dietrich and Tristian Blackmon. LVSA will join Albion SC White South (CA-S), Westside Timbers 96 Copa (OR) and 2013 regional champ FC Golden State White (CA-S) in the semifinals/
The US Youth Soccer National Championship Series (State, Regional and National Championships) creates a unique environment where any team is open to compete, but only those that earn their way can progress to the next stage until the National Champion is decided.  That environment attracts scouts from universities, professional teams and U.S. Soccer National Teams looking for players that can move on to the next level of play.
Notes on today's games
Under-13 Boys
LVSA 02 Red narrowly defeated Maui United Soccer Club 2002 (HI) 2-1 to advance to the semifinals. Andy Gonzales put LVSA up 1-0 just eight minutes into the match, but Aikalaokekainalu Chappell returned the favor in the 30th minute to tie things up. Gonzales was at it again in the 48th minute to put LVSA up for good 2-1.
After scoring six goals in the final group match, PacNW Maroon (WA) continued its scoring momentum into the quarterfinals with a 5-3 win over NM Rush 02 (NM). Rush had its hands full with PacNW's Alec Diaz, who scored four goals in the match to put him with seven in the tournament. Wylie Trujillo, Aidan Semelsberger and Joshua Rael attempted to bring Rush within striking distance, but Diaz's performance, along with a goal from Callan Hercules proved too much for the New Mexico side.
Pateadores LA 01 won a closely contested match against Westside Timbers 01 Copa (OR) 1-0 to advance to the next round. Allan Jarquin scored the only goal of the match, and the Pateadores defense put forth its first shutout of the tournament.
EC Real Galaxy FC 01 (CA-N) spoiled the possibility of having two Pateadores teams in the semifinals with a 1-0 win over Pateadores IER PDA (CA-S). Abraham Montano scored the match's only goal, and the Galaxy defense shut out a Pateadores team that scored 16 goals in three group matches.
Under-14 Boys
SJ Earthquakes PDA 01 (CA-N) managed to hold off a late surge against West Coast FC Armour (CA-S) to claim a 3-2 victory. SJ Earthquakes appeared to be in cruise control after getting out to a 3-0 lead thanks to goals from Ricardo Ibarra, Miguel Najar Miranda and Fabian Rodriguez. However, West Coast refused to go away as two late goals made things very interesting. Blake Bowen scored for West Coast in the 67th, and Alexis Vasquez brought SJ Earthquakes' lead to just one, but 2014 region finalists were able to prevent an equalizer to advance to the semifinals.
Matching up against SJ Earthquakes will be HSC Bulls Academy I 01 (HI), who defeated Heat FC 01 (NV) 3-1. Gabriel Trujillo got Heat out to an early lead with a goal in the ninth minute, but Justin Takada equalized for HSC just three minutes later. Max Moonier gave HSC the lead in the 23rd minute, and Nichols La Manna added a third shortly before halftime, and neither team was able to find the back of the net in the second half.
Rio Rapids SC 01 (NM) secured a spot in the semifinals with a 3-1 victory over FC Alliance 00A (WA). FC Alliance got out to an early 1-0 courtesy of Manuel Segura Sandova's sixth minute goal, but Rio Rapids was able to knot things at one with Skylor Rose's goal in the 35th minute. Things looked to be heading to overtime until Jayson Baca broke the tie in the 69th minute, and Rose added his second a minute later to guarantee a spot in the semifinals.
Sparta 01 JK rounds out the semifinals field due to a 2-0 win over Tanque Verde 01 Blue (AZ). Two goals in the final minutes fueled the victory as Brandon Cervantes scored in the 68th minute, and Fabian Gonzalez Limones doubled Sparta's lead in the final minute.
Under-15 Girls
La Roca Premier PO defeated Rush 00 (HI) 8-1 in a match that included U.S. Under-17 National Team player Olivia Wade netting a hat trick to give her seven on the tournament.
Palo Alto 00 Blue (CA-N) needed overtime to defeat Sparta United 00 Premier (UT) 2-0. Nicole Salz and Laura Fuentes scored within six minutes of each other in overtime to punch a ticket to the semifinals.
Albion SC White (CA-S) used three second half goals against LV Neon 00 Academy (NV) to propel itself into the semfinals as Abigail Bates, Diamond Quinn and Raemi DeWent all found the back of the net after the 60th minute.
Under-16 Boys
Seattle United 98 Copa (WA) earned a trip to the semifinals with a 3-1 win over West Coast Wyss (CA-S). All four goals were scored after the 60th minute as Ian Mejia began the scoring for Seattle United in the 62nd minute, only for West Coast to respond with Michael Oakson's goal three minutes later. Mejia again broke the tie in the 73rdminute, and Samuel Agosti added an insurance goal for Seattle.
Scottsdale Blackhawks 99 Davidson (AZ) avenged last year's 1-0 regionals loss by edging out La Roca TJ (UT) with a 1-0 victory to nab a spot in the semifinals. Aidan Williams scored the game's only goal in the 14th minute, and a Blackhawks defense that only surrendered one goal in group play shut out the Utah side.
Santa Clara Sporting 98 Green (CA-N) defeated USA 99 Premier (UT) 3-1 in a battle of 2014 region semifinalists. Oscar Garcia's ninth minute strike gave USA the early lead, but a first half brace from Alejandro Barajas gave Sporting the lead heading into halftime. Joshua Marquez tacked on an insurance goal in the 58th minute to finalize the 3-1 win.
Santa Clara's semifinals opponent, Albion SC Garton (CA-S) also had to overcome a deficit in order to advance to the next round as Albion defeated Rio Rapids SC 99 (NM) 2-1. Charles Touche scored for Rio Rapids right before halftime, but shortly after the intermission Albion's David Chavarin found the equalizer. Ziad Badr's 66th minute goal would be game-winner as Albion will take on Santa Clara in a clash of California teams in the semifinals.
Under-17Girls
La Roca Premier (UT) continued the state's impressive tournament with a 4-0 win over Northwest Nationals 97 Red (WA) thanks to a Haley Stafford brace and goals from Regyn Youngberg and Paige Stevens.
Arizona Arsenal 98 Premier Teal (AZ) defeated West Coast Wild (CA-N) 3-1 to reserve a spot in the semifinals. Ashlyn Lovell and Hannah Householder scored for Arsenal right before halftime, but Autumn Smithers reduced Arsenal's lead to 1 with a goal in the 76th minute. Householder then added her second goal of the match in the 87thminute to secure the win.
Legends FC 97 (CA-S) and 98 Celtic FC Premier (UT) both put forth convincing quarterfinal performances as Legends defeated ETFC Roma (OR) 6-0, and Celtic defeated NM Rush 98 (NM) 8-0. The teams will square off tomorrow in the semifinals.
Under-18 Girls
La Roca PO (UT) put forth a strong performance in a 4-0 win vs CDA Sting Premier (ID). Four different La Roca players scored as Eden Jacobsen, Morgan Tatton, Natalie Reynolds and Averie Collins all found the back of the net for the Utah squad.
La Roca's semifinals opponent, Eastside FC 96 Red (WA) used a 73rd minute goal from Megan Barwick to propel the Washington team to a 1-0 victory over Players 97 Elite (NV).
After qualifying to the quarterfinals yesterday via a kicks from the mark tiebreaker, BNSC Premier (ID) defeated NM Rush 97 (NM) 2-1 to move to the semifinals. Elena Gurule got Rush off to a dream start with a goal in the first minute, but BNSC's Bailey Watson retaliated with a goal of her own in the ninth minute. The 1-1 score would hold until the 56nd minute when Sierra Smith gave the local side a 2-1 lead that it would hold on to.
BNSC will take on another New Mexico team as Rio Rapids SC 97 (NM) earned the final spot in the semifinals with a 2-1 win over Santa Clara Sporting 96 Green (CA-N). Overcoming early deficits has turned into a theme for semifinals teas as Sporting took the lead with Ashley Kirchick's goal in the 25th minute. Jordyn Lacy would be the hero for Rio Rapids as her second half brace gave Rio Rapids the late lead, and ultimately a spot in the semifinals.
Under-19 Boys
Scottsdale 96 Blackhawks Burke (AZ) continued their quest to return to the National Championships with a 2-0 win over Santa Clara Sporting 95 Green (CA-N). Jose Carlos Fierro Pineda began the scoring in the 13th minute, and Grant Galan added a late equalizer to secure a date with defending region and national champs Santa Barbara SC White (CA-S), who had a little bit of trouble making it back to a second straight region final.
Westside Timbers 95 Copa (OR) struck first in the 11th minute when Alejandro Segovia sent a left-footed laser into the near post. The score would remain 1-0 all the way until the 73rd minute when 2014 National Championships Golden Ball winner, Geoffrey Acheampong's free-kick found fellow 2014 National Championships Best XI player, and Top Drawer Soccer Freshman of the Year, Abu Danladi for the point blank goal. Overtime would be required, and both teams found the back of the net as Timbers' Julio Miranded finished off a back-heeled pass in the first overtime period, but again it was Santa Barbara's Acheampong responding this time by finishing off a free-kick that bounced around in the box. The match would need kicks from the mark to decide a winner, and after two-straight saves from Santa Barbara keeper Eric Kam, Achempong cemented his team's trip to the finals by chipping his shot past the keeper.
Under-19 Girls Final FC Nova National (ID) vs FRAM (CA-S)
FRAM's Allison Arriola began the scoring just one minute into the match, but after Grace Hancock responded just two minutes later for the Idaho squad, it was all FC Nova National as an Allegra Weeks brace combined with goals from Margaret Saras and Hallie Widner gave FC Nova National the 5-1 victory and a trip to the National Championships.
The US Youth Soccer National Championships will consist of US Youth Soccer Regional Champions in the Under-13 through Under-19 Boys and Girls age groups as well as the US Youth Soccer National League qualifiers in the Under-15 through Under-18 Boys and Girls age groups to complete the field of 96 teams.
Daily reports and complete results from the tournament are available on http://championships.usyouthsoccer.org. Follow the moments from the US Youth Soccer National Championship Series on Twitter and share the moments with us on Facebook.
Complete scores 
Under-12 Girls
| | | | | | |
| --- | --- | --- | --- | --- | --- |
| Sparta 03 Premier KL | UT | 2 | SD Surf Academy 02/03 | CA-S | 3 |
| Arsenal FC North | CA-S | 1 | Legends FC 02 | CA-S | 4 |
| Seattle United 02 Copa | WA | 2 | SC del Sol 03 Lester | AZ | 2 |
| Central Valley SJ Quakes Academy | CA-N | 1 | La Roca PO | UT | 2 |
Under-12 Boys
| | | | | | |
| --- | --- | --- | --- | --- | --- |
| Santa Clara Sporting 02 Green | CA-N | 0 | Sereno West 03 Chelsea | AZ | 1 |
| Seattle United 02 Copa | WA | 1 | Eastside Timbers Chelsea | OR | 0 |
| Total Futbol Academy | CA-S | 4 | Surf Hawaii White 03 | HI | 1 |
| Real Salt Lake Academy | UT | 0 | Real Colorado National | CO | 1 |
Under-13 Girls
| | | | | | |
| --- | --- | --- | --- | --- | --- |
| District VIII Commissioners League 01 | CA-N | 2 | Capital FC Timbers 2001 Red | OR | 2 |
| Seattle United Copa | WA | 1 | Washington Premier 01 | WA | 2 |
| So Cal Blues Baker | CA-S | 6 | Scottsdale Soccer 02 Blackhawks | AZ | 0 |
| Eagles SC | CA-S | 3 | La Roca Premier FD | UT | 0 |
Under-13 Boys
| | | | | | |
| --- | --- | --- | --- | --- | --- |
| Pateadores LA 01 | CA-S | 1 | Westside Timbers 01 Copa | OR | 0 |
| NM Rush 02 | NM | 3 | PacNW Maroon | WA | 5 |
| Pateadores IER PDA | CA-S | 0 | EC Real Galaxy FC 01 | CA-N | 1 |
| LVSA 02 Red | NV | 2 | Maui United Soccer Club 2002 | HI | 1 |
Under-14 Girls
| | | | | | |
| --- | --- | --- | --- | --- | --- |
| Legends FC Gold | CA-S | 3 | Rio Rapids SC 01 Riot | NM | 0 |
| FC Nova | ID | 4 | CUFC Elite | CA-S | 2 |
| Rush 01 | HI | 2 | FCSC Nemesis 00 White | WA | 1 |
| La Roca | UT | 2 | Beach Black | CA-S | 3 |
Under-14 Boys
| | | | | | |
| --- | --- | --- | --- | --- | --- |
| West Coast FC Armour | CA-S | 2 | SJ Earthquakes PDA 01 | CA-N | 3 |
| HSC Bulls Academy I 01 | HI | 3 | Heat FC 01 | NV | 1 |
| Rio Rapids SC 01 | NM | 3 | FC Alliance 00A | WA | 1 |
| Sparta 01 JK | UT | 2 | Tanque Verde 01 Blue | AZ | 0 |
Under-15 Girls
| | | | | | |
| --- | --- | --- | --- | --- | --- |
| Palo Alto 00 Blue | CA-N | 2 | Sparta United  00 Premier | UT | 0 |
| La Roca Premier PO | UT | 8 | Rush 00 | HI | 1 |
| Santa Clara Sporting 99 Green | CA-N | 2 | Carlsbad Elite 99 | CA-S | 3 |
| Albion SC White | CA-S | 3 | LV Neon Academy | NV | 0 |
Under-15 Boys
| | | | | | |
| --- | --- | --- | --- | --- | --- |
| Sereno West 00 Chelsea | AZ | 3 | Players SC 00 Elite | NV | 1 |
| La Roca South 99/00 Premier | UT | 3 | Capital FC Timbers 99 Red | OR | 4 |
| Rio Rapids SC 00 | NM | 3 | Sc del Sol Leebrook White | AZ | 0 |
| Surf Aguilar | CA-S | 2 | Sherman Oaks Extreme LAFA | CA-S | 1 |
Under-16 Girls
| | | | | | |
| --- | --- | --- | --- | --- | --- |
| La Roca FD | UT | 3 | Seattle United | WA | 1 |
| Beach FC 98 Academy | CA-S | 3 | Celtic Storm 99 Premier | UT | 1 |
| Eastside FC 98 Red | WA | 2 | Pride Predators 99 | CO | 1 |
| Lamorinda United 98 | CA-N | 2 | Arsenal FC S Bowers | CA-S | 3 |
Under-16 Boys
| | | | | | |
| --- | --- | --- | --- | --- | --- |
| Scottsdale Blackhawks 99 Davidson | AZ | 1 | La Roca TJ | UT | 0 |
| West Coast Wyss | CA-S | 1 | Seattle United 98 Copa | WA | 3 |
| USA 99 Premier | UT | 1 | Santa Clara Sporting 98 Green | CA-N | 3 |
| Albion SC Garton | CA-S | 2 | RIO Rapids SC 99 | NM | 1 |
Under-17 Girls
| | | | | | |
| --- | --- | --- | --- | --- | --- |
| West Coast Wild | CA-N | 1 | Arizona Arsenal 98 Premier Teal | AZ | 3 |
| 98 Celtic FC Premier | UT | 8 | NM Rush 98 | NM | 0 |
| LaRoca Premier | UT | 4 | Northwest Nationals 97 Red | WA | 0 |
| Legends FC 97 | CA-S | 6 | ETFC Roma | OR | 0 |
Under-17 Boys
| | | | | | |
| --- | --- | --- | --- | --- | --- |
| SC del Sol 98 Colavecchia | AZ | 1 | South San Jose PAC Indios | CA-N | 2 |
| PacNW 97M | WA | 1 | Scottsdale Soccer 98 Burke | AZ | 3 |
| DMS 11 Academy | CA-S | 2 | Utah Storm 98 Premier Lewis | UT | 1 |
| BNSC Liverpool | ID | 2 | Santa Barbara SC White | CA-S | 5 |
Under-18 Girls
| | | | | | |
| --- | --- | --- | --- | --- | --- |
| Eastside FC 96 Red | WA | 1 | Players 97 Elite | NV | 0 |
| Rio Rapids SC 97 | NM | 2 | Santa Clara Sporting 96 Green | CA-N | 1 |
| CDA Sting Premier | ID | 0 | La Roca PO | UT | 4 |
| NM Rush 97 | NM | 1 | BNSC Premier | ID | 2 |
Under-18 Boys
| | | | | | |
| --- | --- | --- | --- | --- | --- |
| FC Golden State White | CA-S | 4 | Missoula Strikers Black PR | MT | 2 |
| FC Golden State Diamond | CA-S | 0 | Albion SC White South | CA-S | 4 |
| LVSA 97 Red | NV | 2 | CCV Stars 97 Black | AZ | 0 |
| Westside Timbers 96 Copa | OR | 1 | Real Colorado National | CO | 0 |
Under-19 Girls Final
Under-19 Boys Semifinals
| | | | | | |
| --- | --- | --- | --- | --- | --- |
| Scottsdale 96 Blackhawks Burke | AZ | 2 | Santa Clara Sporting 95 Green | CA-N | 0 |
| Santa Barbara SC White | CA-S | 2 | Westside Timbers 95 Copa | OR | 2 |