Seattle United U-17 Boys defeat Sporting St. Croix to open Nationals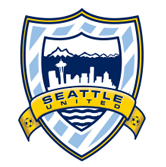 FRISCO, Texas (Via US Youth Soccer) — It took a full team effort for 2015 National finalist Seattle United 98 Copa (WA) to earn three points on Tuesday. Even if the Washington side didn't have a full side on the field.
Despite going down a player early in the second half, Seattle managed to hold on for a 1-0 victory against Sporting St. Croix (MN) on the first day of play at the 2016 US Youth Soccer National Championships at the Toyota Soccer Center in Frisco, Texas.
Boys Previews: U-13 | U-14 | U-15 | U-16 | U-17 | U-18
Girls Previews: U-13 | U-14 | U-15 | U-16 | U-17 | U-18 | U-19
In the matchup of two sides each making their second appearance at Nationals, Seattle coach Jason Farrell said he was very pleased with how his team managed the game.
"Going down a man with 30 minutes left against a great team — they're super dangerous — even in the best of conditions, it was going to be a tough battle," Farrell said. "I'm so proud in how they responded. It's not unique for this group. They've had a lot of success but have been through a lot of adversity. It's reflected in a situation like this."
Neither side managed to grab an initial edge, as the teams exchanged chances that forced the goalkeepers into some early work.
Seattle managed to grab an advantage in the 36th minute when Jackson Ragen headed a corner off the post and teammate Samuel Casad finished it off to put the Washington side in front.
+Read: Broadcast schedule released for US Youth Soccer National Championships
"In these conditions, it's really important get the first goal," said Ragen, a 2015 National Championships Best XI midfielder and Michigan commit. "Then you can sit back and keep it, and you don't have to commit too many players forward."
That first-half breakthrough proved to be especially critical after Seattle went down to 10 men following a red card in the 56th minute. Sporting St. Croix appeared poised to capitalize on its advantage, as it created several great looks at goal within the first few minutes of playing against 10-man Seattle.
The Minnesota side immediately earned a free kick just outside the box that eventually led to a well-struck shot that forced Seattle keeper Marvin Kasim to tip it over the bar. Moments later, Sporting's Kenlove Solon redirected a cross on goal from point-blank range, but Kasim made himself big and denied the chance.
After the initial surge from St. Croix following the Seattle red card, the 2015 finalists settled in and did well to prevent many dangerous looks for Sporting. Farrell said it's important to use the benefits of having the experience of a run to the National Championship final last year, and he said his players did that on Tuesday to get an important three points to begin group play.
"We've talked since the Regional Championships about the importance of this first game," Farrell said. "Once the schedule came out, we knew Sporting St. Croix was our opponent, which provided a strong challenge. We talked about the importance of finding a way to get three points, or even one point, because it sets the tone for the rest of the tournament."