Schedule released for 2018 United Soccer Coaches Convention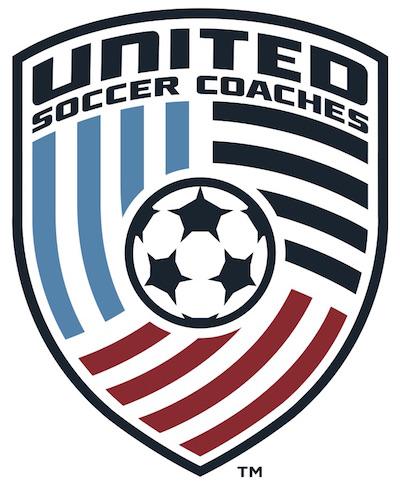 KANSAS CITY, Mo. (Via United Soccer Coaches) – The 2018 United Soccer Coaches Convention schedule is now available via UnitedSoccerCoachesConvention.org, as well as the United Soccer Coaches PHL18 mobile app for Android and iOS devices, the association announced on Thursday.
The 2018 Convention will be held from January 17-21 at the Pennsylvania Convention Center in downtown Philadelphia to unite coaches of all levels and celebrate their love of the game through five days of marquee events, including the United Soccer Coaches strategic summit, and more than 200 educational sessions ranging from on-field demonstrations to interactive panels.
Among the 250+ presenters scheduled to attend PHL18, and subject to change, are prominent professionals from the youth, high school, college and professional ranks in both men's and women's soccer. Additional guests will be added to the schedule and announced by the association in the coming weeks.
+READ: Arena and Dorrance elected to United Soccer Coaches Hall of Fame
U.S. Soccer President Sunil Gulati will participate in a Spotlight session, as will World Cup champion Vicente del Bosque, past NWSL Coaches of the Year Laura Harvey and Paul Riley, Manchester United FC's Tony Strudwick and past MLS Coach of the Year Sigi Schmid. In addition, Rochester Rhinos assistant coach Mark Pulisic will provide a unique perspective as a professional coach and parent of an elite-level athlete.
From the college level, numerous individuals recognized as NCAA Coaches of the Year will be premier presenters at PHL18, including Becky Burleigh, Erica Dambach, Anson Dorrance, Schellas Hyndman, Charlie Slagle, Jerry Smith and Tim Vom Steeg. U.S. Youth National Team coaches Kacey White and Mark Carr will also lead instructional lectures, as will National Soccer Hall of Fame members Eric Wynalda and Hank Steinbrecher.
Coaching education and player development experts from many of the sport's key organizations will also be in attendance, including U.S. Soccer's Frank Tschan and B.J. Snow, Major League Soccer's Fred Lipka, UEFA's Frank Ludolph, U.S. Club Soccer's Christian Lavers and U.S. Youth Soccer's Sam Snow.
Unique to this event are the 13 diplomas and certificates will be available to attain for more than 12,000 members of the soccer community expected to attend the sport's largest annual gathering of coaches and administrators:
Special Topics Diplomas
Coaching Career: Development and Management
Coaching Futsal
Small-Sided Games
4v4 Diploma (Sunday only)
Systems of Play
Technical Development of the Competitive Player
The Mental Game: The Coach's Role in Developing Players
Player Health, Fitness and Safety
The Art of the Assistant
Integrating the Goalkeeper into Team Training
Goalkeeping Level 1 (Sunday only)
Certificates
Youth Club Administrator Professional Development Certificate
NFHS Professional Development Certificate