San Jose Earthquakes to add U-12, U-13 Development Academy teams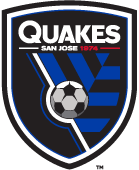 SAN JOSE, Calif. (Via San Jose Earthquakes) – The San Jose Earthquakes will add Under-12 and Under-13 Academy teams to its player development system, which competes in the United States Soccer Development Academy (USSDA), and will now feature teams at the U12, U13, U14, U16 and U18 levels. The club also has pre-Academy teams ranging from U8 to U18 and a U23 Premier Development League squad.
"The Earthquakes are committed to building a strong connection between the Academy and the first team," said Technical Director Chris Leitch. "By expanding our Academy, we believe this will allow us to identify and develop even more talent at a younger age, helping us reach our vision of becoming the premier development system in Northern California."
+Read: Around the U.S. Soccer Development Academy: Week 21
The Earthquakes Player Development system consists of several levels, with each level crossing over with the one below and/or above. The goal of the program is to ensure that each step is connected, giving players an opportunity to develop and advance through the system all the way to the professional level.
Earthquakes Professional team (MLS)
Earthquakes U23 PDL team (PDL)
Earthquakes Academy teams (U12/13/14/16/18 USSDA)
Earthquakes Pre Academy teams (U8-18)
Andre Luiz will assume head coaching duties for the U13s, in addition to his current role as head coach of the U14s. He is a decorated Brazilian player with 22 appearances and two goals for the Brazilian National Team, winning a Bronze medal at the 1996 Summer Olympics. After an extensive professional career that included stints with clubs such as Sao Paulo FC, Marseille, Ajaccio and Paris Saint-Germain, Andre Luiz joined the Earthquakes in 2009 and made 16 appearances with the club over the next three years.
Since retiring, Andre Luiz has attained a B coaching license from the U.S. and an A coaching license from Brazil. He has held several coaching internships, including Monterrey (Mexico), Tigres (Mexico), Cruz Azul (Mexico), Sao Paulo (Brazil), Figueirense (Brazil) and Santos (Brazil). Andre Luiz has also worked with the boys' U11 and U13 Palo Alto Soccer Club teams and the Earthquakes pre-Academy in 2015.
Luis Trejo will move from assistant coach with the U16s and U18s to head coach of the U12s. Prior to joining the Quakes Academy, Trejo was the goalkeeper coach at Cal Poly and has been invited to participate in and run goalkeeper sessions for U.S. Soccer's Training Centers. He has also served as a goalkeeper trainer for the De Anza Force and NorCal Premier player Development Academies.
As a player, Trejo made nine starts at Cal Poly during his 2002 freshman season before transferring to De Anza College. He finished his collegiate career as a two-year letter winner at San Diego State (2005-06) and later spent time training with Mexican clubs Puebla F.C. and C.F. Pachuca and Guatemalan side C.S.D. Municipal.