San Diego State defender Elias Katsaros highlights College Player of the Week Awards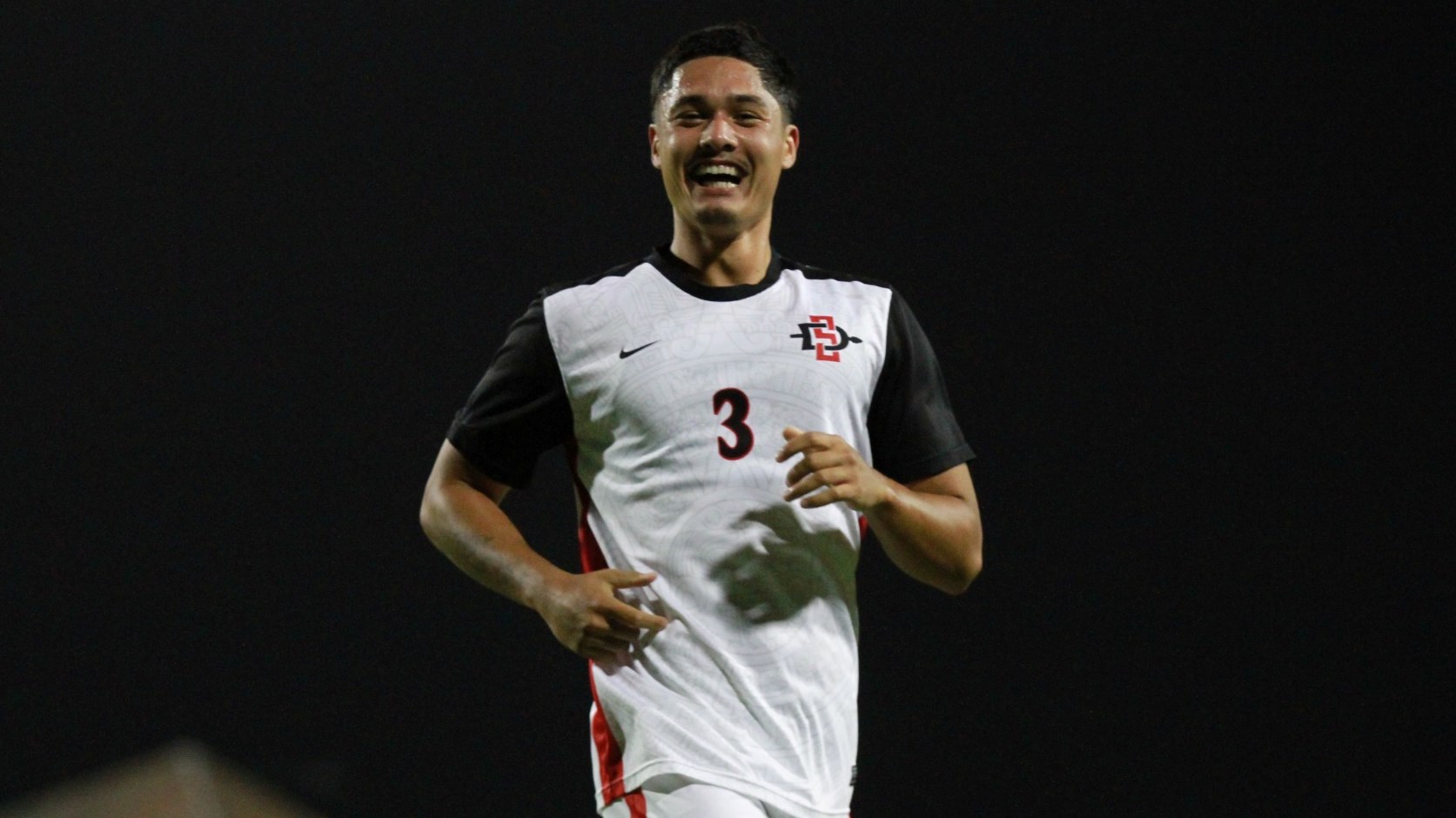 KANSAS CITY, Mo. – United Soccer Coaches announced its College Player of the Week awards, with eight student-athletes representing NCAA Division I, II, III, and NJCAA men's and women's soccer.
Elias Katsaros scored three goals, including both goals in SDSU's 2-1 upset over No. 6 Denver. He also scored in the Aztecs' 5-0 win over UNLV Friday. Katsaros, a junior defender, was an aerial threat scoring all three goals with his head. His three goals this week are the first of his career.
Anna Podoji notched her seventh career brace in the win over Grand Canyon. Against No. 13 BYU, Podojil assisted in the first goal of the game and then netted her own in the 18th minute. She led the Hogs this week in goals, points, and shots. Her three shots on goal versus Grand Canyon are a season-high. This week, Podojil led the SEC in goals, points, points per game, and goals per game.
Chico State forward Kristoffer Brown netted a hat trick—the 26th in Chico State men's soccer history—in the Wildcats' 3-0 win at previously unbeaten Dominican University Thursday afternoon in San Rafael. The sophomore from Sacramento registered a goal and assist in the Wildcats' 3-1 win against Holy Names. Brown finished the week with four goals on eight shots in just 96 minutes of run.
Hannah Dunn, a sophomore from Concord, N.C., led the No. 10 Catawba Indians to a pair of SAC victories last week, as they defeated Emory & Henry 7-0 and Newberry 5-0. Dunn set a single-game record for points in a game versus Emory & Henry with four goals and an assist for nine points. She then scored two more goals against Newberry. Dunn finished the week with six goals and an assist for 13 points.
Ander Castillo continued his torrid pace to open the 2022 season, scoring five goals on 10 shots on goal with one assist in two games at the Bryan Karl Tournament hosted by Alfred University. Against Penn State Harrisburg on Saturday, he scored two goals with four shots on goal and one assist. He followed that up with his second hat-trick of the season against Bryant & Stratton on Sunday afternoon.
Claire Grover led the Yellowjackets in wins over Brockport and Alfred, tallying six goals and two assists on just eight shots (five on goal) in 82 minutes of play. Against the Golden Eagles, Grover set a new program record with five goals and 11 points, scoring UR's first five goals before adding an assist to her tally. Then against Alfred on Saturday, Grover knocked through the 'Jackets' go-ahead score and added an assist on Rochester's final goal of the day in the 5-1 victory.
Sophomore forward Flavio Espinoza registered six points, including two goals and two assists in a 7-0 win against the South Sound Wildcats. Espinoza has seven goals and three assists in three games he has played to date.
Natalie Pacheco, a sophomore forward, scored two goals and one assist in Rock Valley College's  5-4 victory over Blackhawk College. She followed that up by scoring 4 goals in a 6-2 win against Lake County College on Saturday.