Running Mates: Becher, Nuhiu lead dominant Oakwood SC attack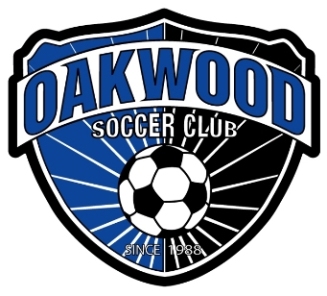 "Two for you and two for me."
It's a phrase Oakwood Soccer Club forwards Simon Becher and Kamer Nuhiu say to one another before matches in the U.S. Soccer Development Academy's U-15/16 age group, in which the scoring duo has the Northeast Division's most prolific attack all season long.
Oakwood (11-3-6) sits in second place in the Northeast Division with the No. 12 playoff seed currently in hand, and its tandem up top is a significant reason why. Becher and Nuhiu have combined to score 24 of the team's 38 goals through 18 games, as Oakwood has netted seven more goals than the next best offense in the division.
[player_box id=45885 leftright=right]
Both players competed for different teams a year ago, but Becher and Nuhiu's budding friendship has helped their team blossom into one of the premier contenders in the East Conference. Coach Kevin Bacher now hopes this once unlikely duo can assist the Glastonbury, Connecticut club in achieving its yearly goal of sending at least one of its Academy teams to the postseason.
[player_box id=60982 leftright=right]
"They just developed a really, really good relationship," Bacher said. "It goes back to them as people. There's no ego like they're superstars. It's kind of like, 'Alright, it's your time to score today, it's my time to assist,' and vise versa, so they're pretty good like that."
+Read: U.S. Soccer Development Academy East Conference Recap: Week 19
Becher and Nuhiu's paths on the pitch have intersected quite a bit in the scoring third of the pitch, but their roads to impacting this squad were thousands of miles apart.
Becher started 2014-2015 Development Academy season with the U-13/14 team, causing Coach Bacher to reevaluate what team he should play for after he began the season with a flurry of goals. Bacher had a hand in coaching both teams, so he moved Becher to the U-15/16 side, which is where he remained for the rest of the regular season.
The team missed the playoffs, but Becher's campaign continued into the postseason as he was called up to the U-17/18 squad in a guest role. He made an impact despite his squad's struggles, scoring against D.C. United Academy. While Oakwood finished 0-2-1 in the group, Becher, then a freshman at the time, got the invaluable experience of playing in the top level of the Development Academy.
Becher said there was a significant jump from the U-16 to the U-18 level. He relied on his teammates to help him adjust, something he's been doing with the less-experienced players on the U-16 squad this season.
Nuhiu first heard about Becher from his U-18 teammates, and the Albania native was excited this talented striker would play alongside him in his first season with the team.
+Read: US Club Soccer hosts 120 players at id² Training Camp in Raleigh, N.C.
"They said that Simon was like a wicked good player," Nuhiu said. "So I looked him up. I watched him play before, and I just felt like he would make me look better on the field if I had a good relationship with him."
While Becher was moving up the ranks of this club, Nuhiu was learning the ropes of what it was like to play for a Development Academy program.
Nuhiu moved from Albania to the United States six years ago. He spent years playing for Western United Pioneers, a club centered in Massachusetts that competed in Region I of US Youth Soccer. He played his entire career there under the same coach, Paul Serafino, who Nuhiu said is "like a father to me."
It was Serafino who sent Nuhiu to Germany for a month-long stint to learn a different style of soccer, and it was back in Europe where Nuhiu first heard about the USSDA from a fellow player.
The opportunity to increase his exposure thrilled Nuhiu so much that he emailed Bacher about his interest. His current coach told him to come by practice. A week later, Nuhiu earned a spot on the team. He played eight games with the Pre-Academy team before moving up to the U-16 team as a designated player for the last game of the year.
Nuhiu and Becher began working together this preseason. Bacher moved around players to see what combinations worked, but the best duo up top continued to remain the same. Nuhiu doesn't know exactly why, but something clicked between the pair.
"We just looked really nice together," Nuhiu said.
+Read: Met Oval Academy adds U-12, U-13 Development Academy sides
Since joining the squad last March, Nuhiu said he has looked up to Becher. He also had the thought process that the team would perform better if he fed his fellow striker the ball, so more times than not, that's what Nuhiu did.
Little did he realize how often Becher would be looking for him to find the back of the net, too.
"He started pumping them into the back of the net, and I was like, 'Hey, I like this kid,'" Becher said. "I just pass him the ball, and I know that if he thinks he should shoot, he's going to shoot, and if he thinks he should pass, he's going to pass it to me."
Their decision-making in the attacking third has work out pretty well thus far, as Becher and Nuhiu are one of the highest scoring duos across the Development Academy. Becher described him and Nuhiu as being on the "same wavelength" and knowing what each other is thinking, even when the sequence doesn't turn out as planned.
Their relationship, Bacher said, also extends off the field. They were roommates during their mini training camp in North Carolina between the fall and spring seasons.
And it is that type of connection, whether it is off the field or on the pitch, which makes Nuhiu and Becher capable of leading Oakwood to a postseason berth and a shot at a USSDA title.
"We're best friends," Becher said with a chuckle. "I love this guy, and we say something to each other before every game."
'Two for you and two for me.'