RSL Arizona Academy wins Generation adidas Cup U-12 MLS Affiliate Division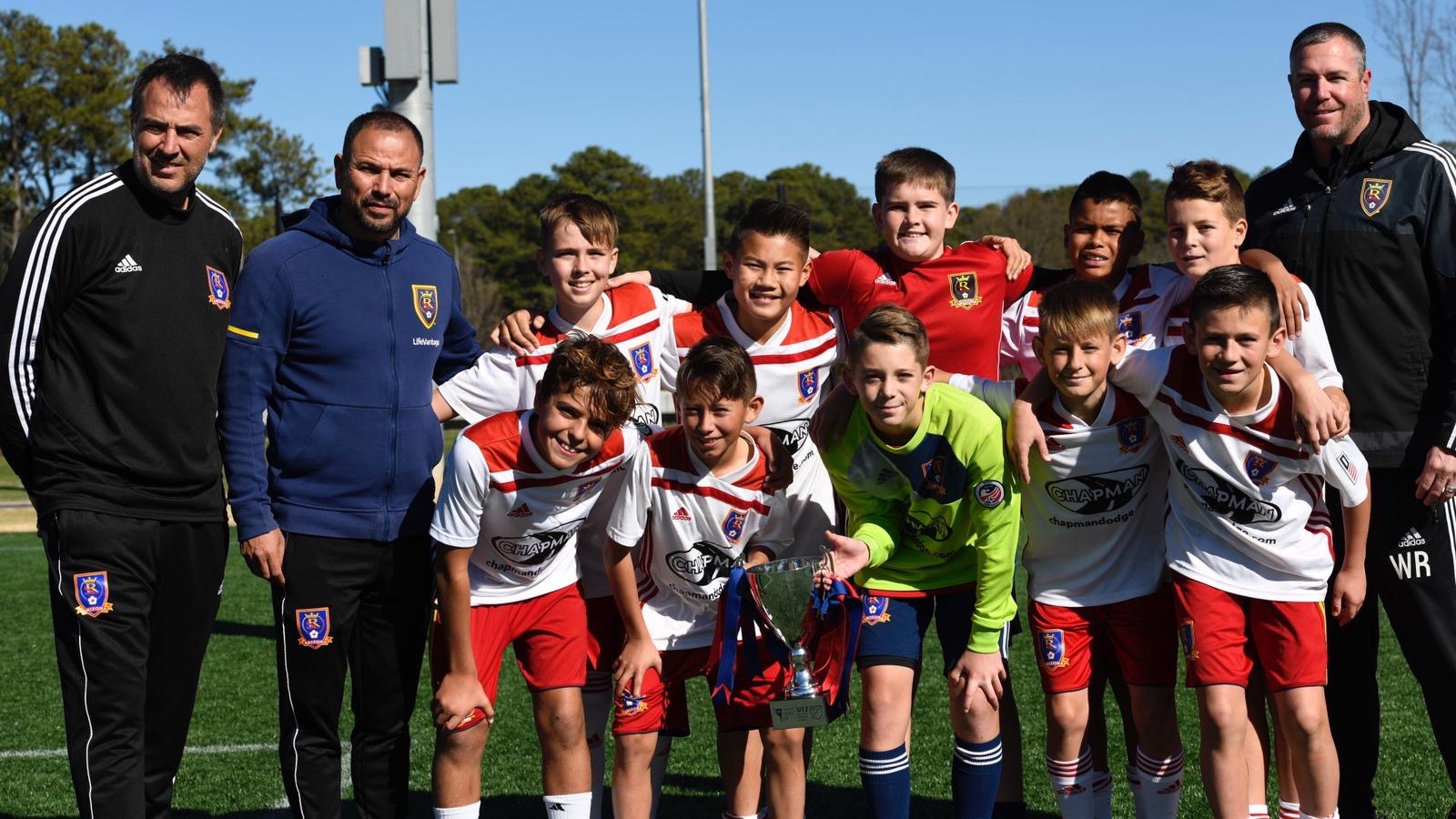 On Sunday, the RSL Arizona Academy U-12s came away with a narrow 1-0 victory over its Houston Dynamo counterpart in the Final of the MLS Generation adidas Cup's Affiliate Division in Atlanta, Georgia, adding yet another trophy to the RSL Academy trophy case.
RSL Arizona Academy U12s finished the tournament undefeated after finishing on top in the group stages, beating out Michigan Wolves, Red Bulls Pre-Academy and Whitecaps FC Affiliate 1 with 10 goals scored and conceding just a single goal across the three games.
Advancing into the knockout rounds, the RSL-AZ U-12s continued its winning run by beating the Colorado Rapids affiliate 3-2 in the quarterfinal before topping D.C. United 2-0 in the semifinal. The team capped off the tournament with another clean sheet to secure the trophy in the Affiliate Division of the Generation Adidas Cup. Throughout the tournament, the RSL Arizona Academy U-12s recorded four shutouts and tallied 16 goals while conceding just three for a resounding +13 goals differential.
Led by Arizona based coaches Brent Irwin, Mike Kraus, Bel Haouala and Rafa Sifuentes along with RSL Youth Development Academy Director Will Rader, the U-12 contingent provided a clear glimpse into the fruitful base of the developmental pyramid at Real Salt Lake.
"This GA Cup event is the best of the year," Irwin reflected. "MLS does such a good job putting the tournament on and Atlanta was an amazing host with top-class facilities for the teams. For the boys to go through the weekend undefeated is quite the accomplishment. Even further, it shows yet another example as to why RSL is the leader in youth development in North America. With Dell Loy Hansen providing the opportunities he does to the club pyramid and especially the younger generations speaks volumes. We're just thankful that we have the chance to help the players grow in challenging environments."
Next up on the RSL Academy slate is a trip to Lakewood Ranch, Florida for the U-17s for the Allstate DA Cup Winter Showcase running through Sunday, December 8. While in Florida the group will face D.C. United, Atlanta United, Weston, Sporting Kansas City, The Players Development Academy and Baltimore Armour.
The RSL Academy will return to regular season action in February at the Zions Bank Real Academy in Herriman.