EDP Cup Fall Showcase 2019 continues with Boys Weekend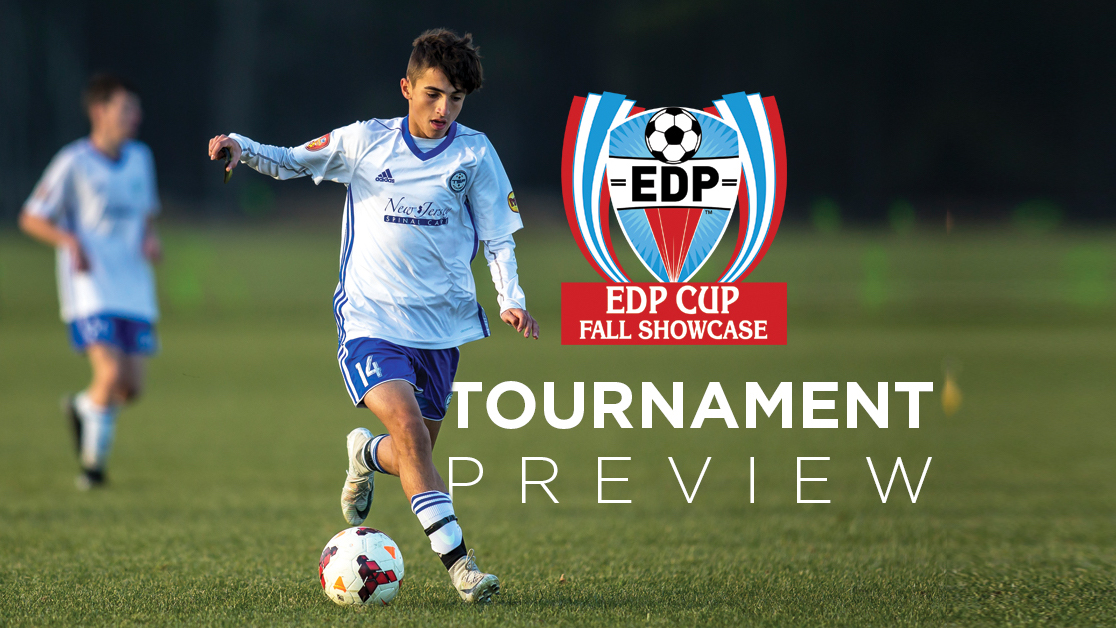 For the second week in a row, EDP Cup Fall Showcase 2019 rolls on with the start of the boys-only event this weekend, November 29th to December 1st.
As part of the EDP Pathway to College™, the EDP Cup Fall Showcase Boys 2019 for 15U – 19U  is a flagship EDP tournament that features high-level talent having an opportunity to showcase their skills against other top-level college prospects, in front of college scouts of all levels.
This year's Fall Showcase, has pre-registered college coaches from Division I, Division II, Division III, and JUCO programs, which included coaches from top conferences such as the ACC, America East, Big Ten, Big East, Ivy League, MAAC, Patriot League, NESCAC, NJAC, among others.
See full list of registered coaches.
Between the elite level teams and players and the wealth of diverse college coaches  in attendance, EDP Cup Fall Showcase Boys cultivates the perfect atmosphere for aspiring collegiate athletes to connect with potential schools.
The competition this weekend features top clubs from Connecticut, Pennsylvania, Maryland, New York, Virginia, Ohio, Florida, and New Jersey, as well as teams from Canada and Puerto Rico. Participating clubs include AC Connecticut, Brausa United FC, BW Gottschee, Cedar Stars Academy, CT Rush Elite, FC Copa Academy, FC Durham, FC Florida, FC Westchester, FCUSA, GPS, Lower Merion, Manhattan SC, NJ Stallions Academy, Penn Fusion, Philadelphia Ukrainians, Real Jersey, SJEB Rush, STA, SUSA, TSF, Woodbridge SC, and YMS.
The players and teams come from US Youth Soccer National League, US Soccer Development Academy (DA), US Youth Soccer Conferences, EDP, ECNL, and other top leagues.
"I think for me, this is a big showcase and a huge opportunity for our group. I'm not necessarily looking at the results as opposed to showcasing well and having our boys play at their best. It's a great chance for them to play in front of all the coaches that are going to be there and we want to make sure we're taking full advantage of it," explained David Castellanos, Coach at the Philadelphia Ukrainian Nationals
"Showcases are always important, but this one is special to us. Coming from Florida, we get a chance to showcase our talent against strong competition in front of tons of schools that we don't normally see. It's a special chance for the boys. I want them to make the most of this experience and put forth their best efforts." stated Cesar Montes, Coach at FC Florida Prep Academy.