Rosters, schedule announced for ECNL PDP event in Irvine, Calif.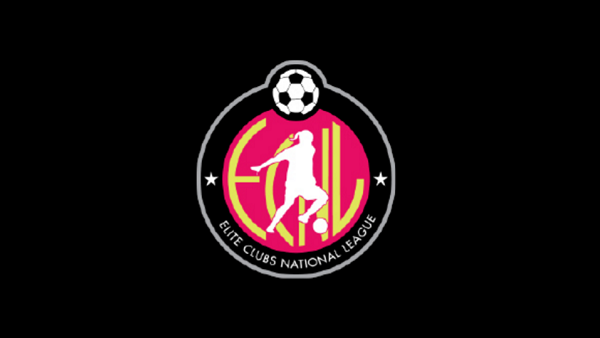 The rosters and schedule for the Elite Clubs National League Player Development Program (PDP) event to be held March 11-13, 2016 in Irvine, California have been announced.
The PDP So Cal event will be held at the Orange County Great Park in Irvine, CA, with some of the best players from the following ECNL clubs in the Southern California area: Arsenal FC, Eagles SC, Irvine Strikers, Real So Cal, San Diego Surf, Slammers FC, SO Cal Blues and West Coast FC.
Rosters
Team One
| | | | |
| --- | --- | --- | --- |
| Jersey # | Player Name | Position | Club |
| 62 | Katie Meyer | GK | Eagles SC |
| 1 | Hannah Cardenas | D | Slammers FC |
| 2 | Taylie Liddell | D | Eagles SC |
| 3 | Kaiya McCullough | D | San Diego Surf |
| 4 | Mikenna McManus | D | West Coast FC |
| 5 | Paige Metayer | M | So Cal Blues |
| 6 | Destinee Manzo | M | Slammers FC |
| 7 | Amaya Gonzalez | M | Slammers FC |
| 8 | Jackelyne Espinosa | M | Eagles SC |
| 9 | Sophie Jones | M/F | Arsenal FC |
| 10 | Zoe Haseneuer | M/F | Real So Cal |
| 11 | Sarah Jayne Affleck | F | Slammers FC |
| 12 | Jada Talley | F | So Cal Blues |
| 13 | Amethyst Trang | D/M/F | Arsenal FC |
Team Two
| | | | |
| --- | --- | --- | --- |
| Jersey # | Player Name | Position | Club |
| 63 | Savannah Madden | GK | San Diego Surf |
| 14 | Genevieve Watkins | D | Slammers FC |
| 15 | Hannah Sharts | D | Real So Cal |
| 16 | Delaney Lindahl | D | West Coast FC |
| 17 | Madison Curry | D | Slammers FC |
| 18 | Erin Kawakami | D/M | West Coast FC |
| 19 | Tara McKeown | D/F | Eagles SC |
| 20 | Kali Trevithick | M | San Diego Surf |
| 21 | Remy Matthews | M | West Coast FC |
| 22 | Amanda Jones | M | Slammers FC |
| 23 | Sami Fairweather | M | Real So Cal |
| 24 | Analisa Gjonovich | M/F | So Cal Blues |
| 25 | Kayla Cannon | F | West Coast FC |
| 26 | Julie Doyle | F | San Diego Surf |
| 27 | Ruby Hellstrom | F | San Diego Surf |
Team Three
| | | | |
| --- | --- | --- | --- |
| Jersey # | Player Name | Position | Club |
| 64 | MacKenna Carmichael | GK | San Diego Surf |
| 28 | Sydney Sparks | D | San Diego Surf |
| 29 | Devyn Kelsey | D | Slammers FC |
| 30 | Anastasia Eleftheriou | D | Real So Cal |
| 31 | Dominique Tucker-Campbell | D/F | Eagles SC |
| 32 | Taylor Kornieck | M | San Diego Surf |
| 33 | Arlie Jones | M | San Diego Surf |
| 34 | Sarah Hernandez | M | Eagles SC |
| 35 | Sammi Fisher | M | Real So Cal |
| 36 | Annabella Folino | M/F | West Coast FC |
| 37 | Catarina Macario | F | San Diego Surf |
| 38 | Brianna McReynolds | F | Arsenal FC |
| 39 | Rae Perez | F | Arsenal FC |
Team Four
| | | | |
| --- | --- | --- | --- |
| Jersey # | Player Name | Position | Club |
| 65 | Jasmyn Gordon | GK | West Coast FC |
| 40 | Julia Ware | D | West Coast FC |
| 41 | Lou Ishikawa | D | Eagles SC |
| 42 | Machaela George | D | West Coast FC |
| 43 | Kailey Smith | D/M/F | West Coast FC |
| 44 | Sophia Serafin | D/F | West Coast FC |
| 46 | Alea Hyatt | M | Eagles SC |
| 47 | Madison Fortich | M | So Cal Blues |
| 48 | Trinity Watson | M/F | San Diego Surf |
| 49 | Maricarmen Reyes | M/F | West Coast FC |
| 50 | Chandler McDaniel | M/F | West Coast FC |
| 51 | Allison Cook | M/F | West Coast FC |
| 52 | Sierra Castles | F | West Coast FC |