Rosters announced for ECNL Boys Florida National Selection Game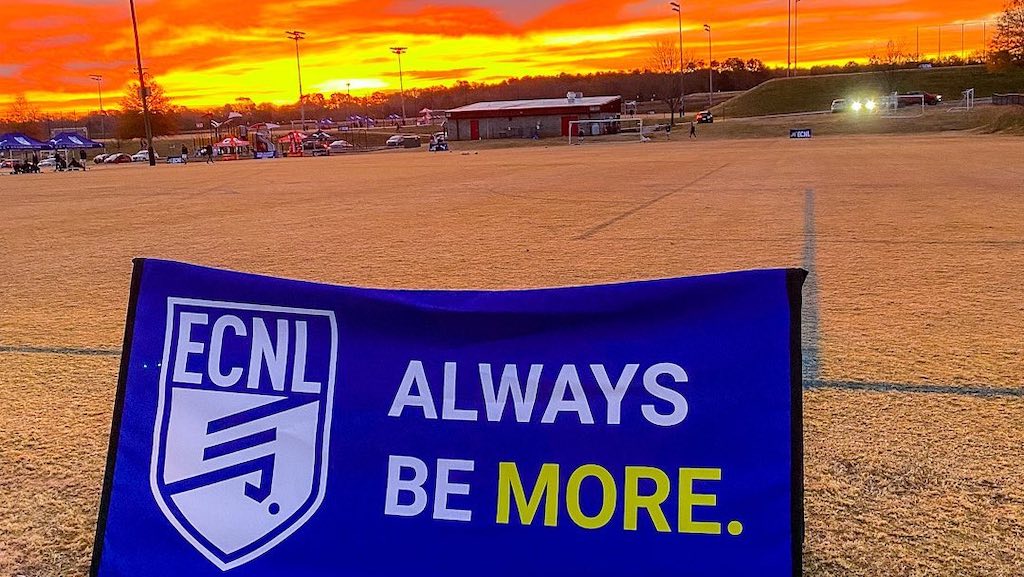 RICHMOND, Va. – ECNL Boys announced the East Team and West Team rosters for the upcoming ECNL Florida National Selection Game.
The ECNL Florida National Selection Game will feature top players from the U17 and U18/19 age groups, representing more than 30 clubs. The contest will take place on January 22, 2022 at 6:00 p.m. in the Stadium at Seminole Soccer Complex.
The ECNL National Selection Games are "all-star" matches that bring top players at each regular season ECNL National Event together for representative competition on the first day of the event. They are one component of the ECNL National Selection Program, which encompasses all player identification and development programs within the league.
"The National Selection Game has been a huge success for ECNL Boys and we are extremely excited to bring it to ECNL Florida," said Jason Kutney, ECNL Boys Commissioner. "Whether it is the packed stadium of peers, or the incredible volume of support, these games are providing some of the most exciting atmospheres in youth soccer. I'm excited to see what Florida has in store for us!"
Those players competing in the National Selection Game will not suit up for their club on game day to ensure proper rest and preparation. Players were selected for the game by ECNL Player Identification staff through a combination of scouting and recommendations based on performances from the past several months.
As part of the league's partnership with Hudl, each ECNL National Selection Game is also broken down by Wyscout, the world's leading game analysis company, with technical reports shared on the ECNL's Player ID webpage, once available.
Rosters
East
Zayyan Ahmed (Loudoun Soccer)
Tanner Anderson (SLSG Navy)
Santiago Castaneda (Florida Premier FC)
Lorenzo Cerri do Amaral (Florida Kraze Krush)
Keeyen Deane (Miramar United Elite FC)
Jair Estrada (Oklahoma Energy FC)
Mikal Greene (South Carolina Surf)
Denis Krioutchenkov (FC Wisconsin)
Kenny Delson Kwizera (South Carolina United)
Finn Marchisen (NTH-NASA)
Fabian Menendez (CESA)
Joey Mueller (Florida Elite)
Kenny Namango (NTH-NASA)
Landen Petric (Palm Beach United)
Andrew Schuetz (VDA)
Matthew Thissell (VDA)
Novian Williams (Charlotte SA Academy)
Shane Wright (Florida Kraze Krush)
Alejandro Zuniga (Florida West FC)
West
Dasha Curiel (Rockford Raptors)
Ryan Friedberg (STA)
Christian Guirgis (Space Coast United)
Alex Hauskrecht (Pittsburgh Riverhounds)
Hakim Karamoko (Manhattan SC)
Kyle Knussman (Albertson SUSA)
Webb Kosich (Maryland United)
Asher Kuzemka (BRYC Elite)
Tony Lombardi (Pipeline SC)
Gage Lyons (VA United FC)
Ben Madore (Pipeline SC)
Alex Miller (FC Stars)
Franco Milovanov (Connecticut FC)
Fallou Ndiaye (Manhattan FC)
Javier Ruiz (Eclipse Select FC)
Ryan Rush (East Meadow SC)
Charles Taliano (STA)
Grant Turner (Loudoun Soccer)
Matt Webb (Atlanta Fire)
To view a full National Selection Game roster, click here.