Roster announced for final U.S. U-17 WNT training camp of 2017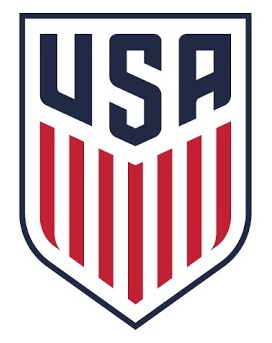 CHICAGO (Via U.S. Soccer) – The U.S. Under-17 Women's National Team will come together from Dec. 11-16 for a training camp in Lakewood Ranch, Fla., that will feature two full international matches against the Haiti U-17 WNT.
Both the USA and Haiti are preparing for the 2018 CONCACAF Women's Under-17 Championship which will be held from April 19-29 in Nicaragua. The tournament will qualify three teams to the 2018 FIFA U-17 Women's World Cup in Uruguay.
The roster, which consists of 22 players born in 2001 – the age cut off year for the next U-17 Women's World Cup — and four born in 2002, is made up primarily of the core of players who have been a key part of the cycle so far, with several players also getting first looks in a training camp environment.
+READ: U.S. U-20 WNT storms past Finland 10-1 in Nike Friendlies
The USA will face Haiti on Wednesday, Dec. 13 at The Premier Sports Campus at in Lakewood Ranch on a field to be determined with a kick-off at 3 p.m. ET. The second match on Friday, Dec. 15 will take place at the Premier Sports Campus Stadium and will kick off at 7:30 p.m. ET. Both games are open to the public with free admission.
"It's exciting to finish out the 2017 with two games against Haiti," said U.S. head coach Mark Carr. "As always, we will compete to win both games while working to continue to develop as individuals and as a team. Haiti is a team we could potentially face in qualifying so, once again, we'll get a valuable snapshot of how we need to improve."
Forward Jordan Canniff leads the team in scoring this year with six international goals. Midfielder Maya Doms has four goals while forwards Croix Bethune and Payton Linnehan have scored three goals each. Eleven other players have scored this year for the U-17 WNT.
+READ: U.S. U-20 WNT opens Nike Friendlies with 3-3 draw vs England
The U-17s have been quite active this year as they prepare for qualifying. The squad has played tournaments in Slovenia/Italy and in China while also defeating England in two games in Portland, Oregon, in late August by a 12-3 aggregate score. The squad traveled to Mexico City in mid-November for two matches against the Mexico U-17 WNT, tying 1-1 and winning 4-0. The U-17s have lost just one of 11 international games this year, that loss coming in a wild back-and-forth 5-4 setback against China in Weifang in July.
"Coming off the Mexico trip, our team is still learning how to always give our best performance regardless of any external circumstance," Carr said. "We must always be prepared to battle, be ready to play and be ready to take part in the game at its maximum for 90-plus minutes."
U.S. U-17 Women's National Team Roster by Position

GOALKEEPERS (3): Angelina Anderson (Mustang SC; Danville, Calif.), Halle Mackiewicz (Real Colorado; Broomfield, Colo.), Lindsey Romig (Richmond United; Midlothian, Va.)
DEFENDERS (7): Michela Agresti (FC Stars of Mass; Swampscott, Mass), Tori Hansen (NC Courage Academy; Raleigh, N.C.), Smith Hunter (Seattle Reign Academy; Seattle, Wash.), Makenna Morris (Bethesda SC; Germantown, Md.), Bria Schrotenboer (Midwest United; Holland, Mich.), Natalia Staude (Tophat SC; Atlanta, Ga.), Kate Wiesner (Slammers FC; Monrovia, Calif.)
MIDFIELDERS (9): Croix Bethune (Concorde Fire SC; Alpharetta, Ga.), Talia DellaPeruta (NTH Tophat; Cumming, Ga.), Maya Doms (Davis Legacy; Davis, Calif.), Mia Fishel (San Diego Surf; San Diego, Calif.), Sophia Jones (San Jose Earthquakes; Menlo Park, Calif.), Samantha Kroeger (World Class FC; West Milford, N.J.), Ariella Pitty (Ohio Premier; Midlothian, Va.), MacKenzee Vance (United Soccer Alliance; Bluffton, S.C.), Astrid Wheeler (Concorde Fire SC; Atlanta, Ga.)
FORWARDS (7): Enzi Broussard (IMG Academy; Bradenton, Fla.), Jordan Canniff (Washington Spirit – Baltimor Armour; California, Md.), Isabella D'Aquila (So Cal Blues; Mission Viejo, Calif), Sunshine Fontes (Hawaii Rush; Wahiawa, Hawaii), Payton Linnehan (FC Stars of Mass; Douglas, Mass.), Samantha Meza (Solar; Dallas, Texas), Kalyssa Van Zanten (Eclipse Select; Buffalo Grove, Ill.)