River SC showcase team looking to put Eastern Shore players on college recruiting map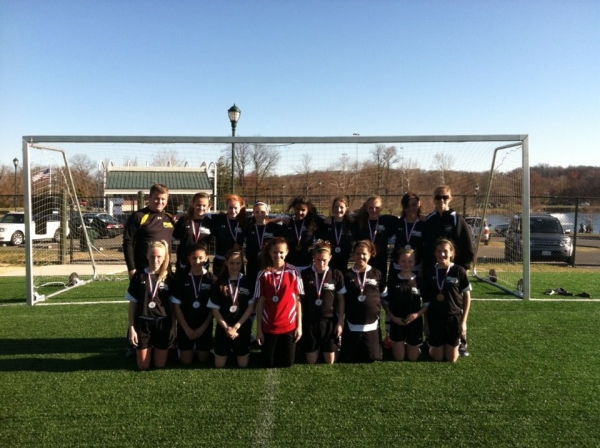 In the youth soccer-heavy Mid-Atlantic region, the often overlooked state of Delaware sees many of its top players outsource their talents to Pennsylvania, Maryland and Virginia clubs. Others who don't want to travel two or three hours for training with an out-of-state team will simply miss out on the abundant college recruiting opportunities that they would get playing in the ECNL or other top leagues.
River SC coach Terry Underkoffler, a member of the Region I Girls' Olympic Development Program staff since 1981, is doing his part to try and change that on the girls side by forming a college showcase travel team for the best U17 players around the Eastern Shore. Underkoffler held tryouts for the River SC showcase team at the beginning of the summer, advertising it as an opportunity to train and play locally, but also travel to compete in well-established events around Region 1 in order to get as much college exposure as possible.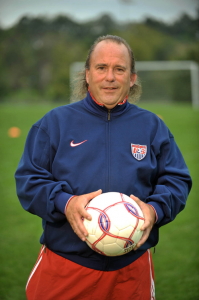 "Any good players who are from this Eastern Shore area, if they wanted to play ECNL they'd had to drive two-and-a-half hours to Pennsylvania, Maryland, or Virginia," Underkoffler told SoccerWire.com. "They're stuck, because the geography of ECNL doesn't reach all areas so getting these kids seen can be a challenge."
The team was selected and began training in July, and so far has played in the Virginia Beach Sun Cup and the Discovery Cup at the Maryland SoccerPlex where they won the U17 Green Division, and according to Underkoffler made a strong impression on attending college coaches.
"We thought there was some pretty good attendance, players have been getting contacted as a result of how they did," Underkoffler said on his team's performance at the Discovery Cup. "Especially for us, we're not an ECNL team, we're a one age group team, and so getting the kids seen is always going to be a challenge, but I thought we played pretty well at Discovery Cup."
River SC also played in the Delaware State Cup U17 Final on Nov. 2, and finished as runners up after losing 2-1 to Delaware Rush.
The team is composed of several members of an existing River SC squad mostly from Delaware, while other players come from nearby parts of the Maryland Eastern Shore, and one player from the Virginia shore. Underkoffler said that once the current group ages out, he will start the tryout process over again and keep the team running.
"We've pulled the best players from the area and created this team to give them the best chance to play at the next level, and we want to keep providing that opportunity," he said. "We're trying to put ourselves on the soccer map, and we want to do that by playing the best teams head-to-head, and prove that our players belong."
The River SC U17s next showcase event will be the 2014 Kirkwood SC and NSCAA Charlotte Moran Girls College Showcase in late November.