Reports: Turner wins bidding for Champions League broadcast rights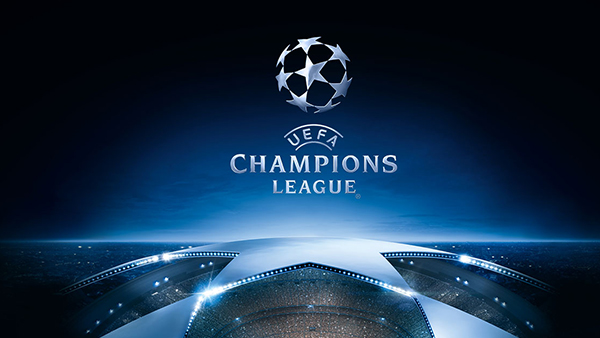 CORRECTION: As several readers have pointed out, Turner has been involved with soccer more recently than the 1990 World Cup, having broadcast (on TNT and CNN/Sports Illustrated) the first season of WUSA, the now-defunct women's professional league that ran from 2001 to 2003. We regret the error.
A (mostly) new player has swaggered onto the United States' soccer television scene to seize control of one of its most valuable products.
Citing anonymous sources close to the situation, World Soccer Talk and Sports Business Journal reported on Friday that Turner Sports has won the bidding process for the English-language rights to broadcast UEFA Champions League matches in the United States, committing to shell out more than $60 million per year in a three-year deal that begins when Fox's rights expire after the 2017-18 season.
SBJ's John Ourand noted that Turner "shocked U.S. media companies" by easily outbidding longtime soccer heavyweights Fox and NBC. Meanwhile ESPN elected to bid via its affiliated tech company BAMTech, which proposed a multi-platform digital approach that may herald the future direction of similar broadcast rights.
Univision has also jumped into the fray on this prized property, reportedly paying around $35 million per year for Spanish-language rights in the U.S. Fox has held the U.S. Champions League rights in both languages for the past nine years.
If these numbers are accurate, it effectively doubles the annual amount UEFA has received for U.S. rights, with Fox paying approximately $50 million per season at present.
Known in sports circles mainly for its well-acclaimed NBA broadcasts, Turner — a Time Warner subsidiary which also operates CNN, HLN, TBS, TNT, Cartoon Network and several other TV networks — has not been involved in soccer broadcasting for nearly three decades.
Turner broke new ground by broadcasting the 1990 FIFA World Cup, which marked the first time the U.S. Men's National Team had qualified for the event in 40 years and the start of soccer's modern surge into the North American consciousness.
But TNT's coverage was lambasted when the network elected to interrupt match action to air commercials, a mortal sin in the continuously-flowing sport and one that led to viewers missing goals in the run of play. That was the lowlight of an overall slipshod approach to TNT's handling of the product and the network has hardly touched soccer since.