Renovated Md. SoccerPlex field vandalized, but escapes serious damage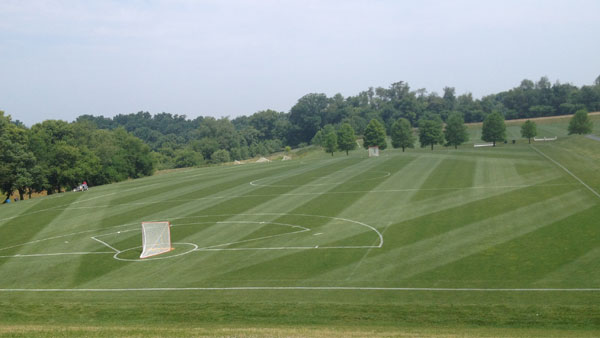 The Maryland SoccerPlex is well known for its carefully (and expensively) manicured natural-grass fields, and those lush pitches are maintained by an intensely devoted groundskeeping crew.
So you might have expected tears of rage to be flowing when an unknown vandal (or vandals) broke into the facility last week and tore across Field #14 and a nearby parking lot in a vehicle, causing thousands of dollars in damage to the newly renovated playing surface by driving in circles across the snow-covered field.
Just as discouragingly, this is the third occasion such an incident has taken place since the Germantown, Md. facility opened at the turn of the century.
SoccerPlex officials estimated the destruction's price tag at around $10,000, and further costs may pile up in a few weeks if Field #14 cannot be fully repaired in time to host its expected schedule of spring matches.
That particular pitch was one of a select few that were dramatically overhauled last summer, with a sand base installed under new varieties of grass to make it a professional-quality playing venue with maximum rainfall drainage and a lighting system for night use.
But SoccerPlex turf manager Jerad Minnick was evenhanded and philosophical when he discussed the situation with SoccerWire.com this week, chalking it up as something of an occupational hazard.
[ +Strip show: SoccerPlex investing millions in improvement project ]
"We don't like that it's happened, but it could've been a lot worse," said Minnick, an industry leader and passionate advocate of cutting-edge natural-grass maintenance methods. "Because it's sand, there was no water standing on it, which would have caused a lot more damage."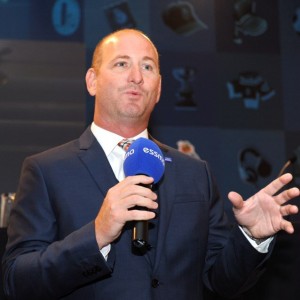 Minnick (pictured at right) explained that new sod will have to be laid down in a few spots where the tire tracks ran some four inches deep, but he's hopeful that the usual spring rains will speed that process along when the outdoor season cranks up again towards the end of next month.
"There are couple of spots where they've busted through to the sand where we're going to have to regrade," he said. "We'll bring in big rolls of sod to get it playable again soon … The rain could smooth it out a bit."
[ +Weathering the storms: How SoccerPlex stayed open amid six inches of rain ]
He said he remains optimistic about the year ahead, which features another packed calendar of youth and adult leagues and tournaments at the 'Plex as well as the second season of the NWSL's Washington Spirit, who are expected to begin their preseason preparations at the venue in early March.
"In the grand scheme of things with all the good stuff we have going on, it's not that bad," he said of the vandalism, which is currently being investigated by the Montgomery County Division of the National Capital Park Police.